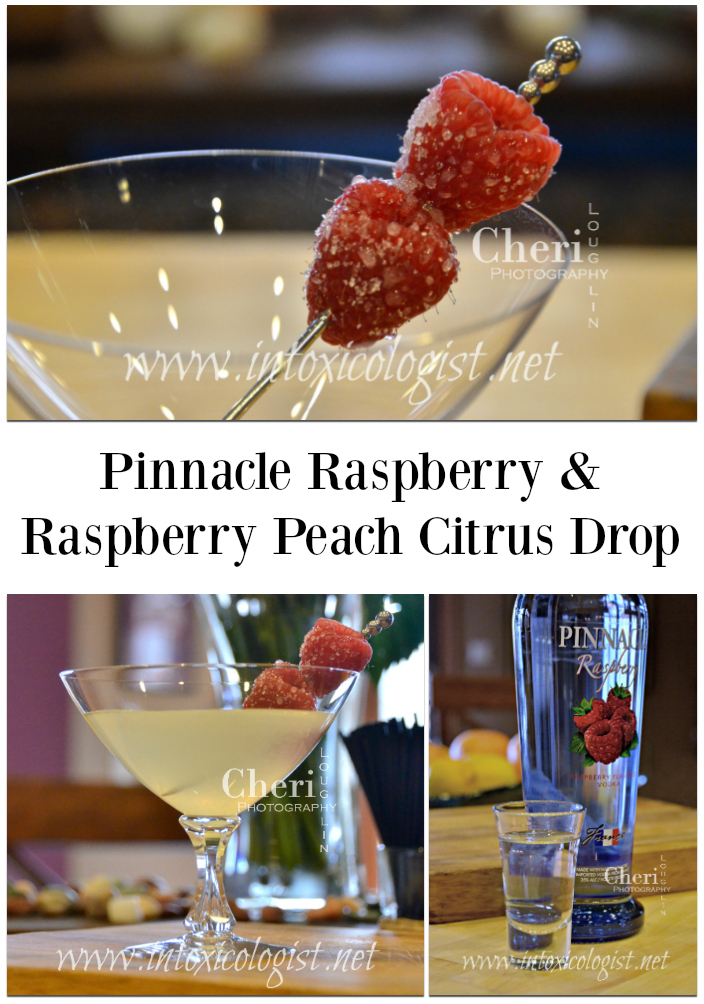 Pinnacle Raspberry Vodka sample provided by brand representatives. All photos, recipe opinions are my own unless otherwise stated.
Pinnacle Raspberry Vodka is made with natural flavors and imported vodka from France. It is bottled at 35% alcohol by volume (70 proof).
Pinnacle Raspberry Vodka Tasting Notes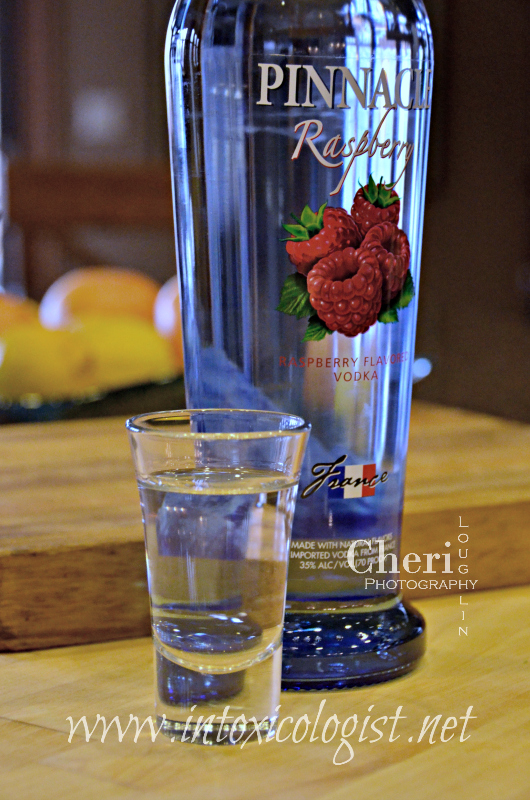 Aroma: Fresh raspberry with a little alcohol sharpness on the nose.
Taste: Light sweetness. Burn on the lips when tasted neat. Slightly bitter finish when tasted neat. A little artificial in fruit flavor, but not bad. Faintest hint of citrus.
Raspberry Peach Citrus Drop Recipe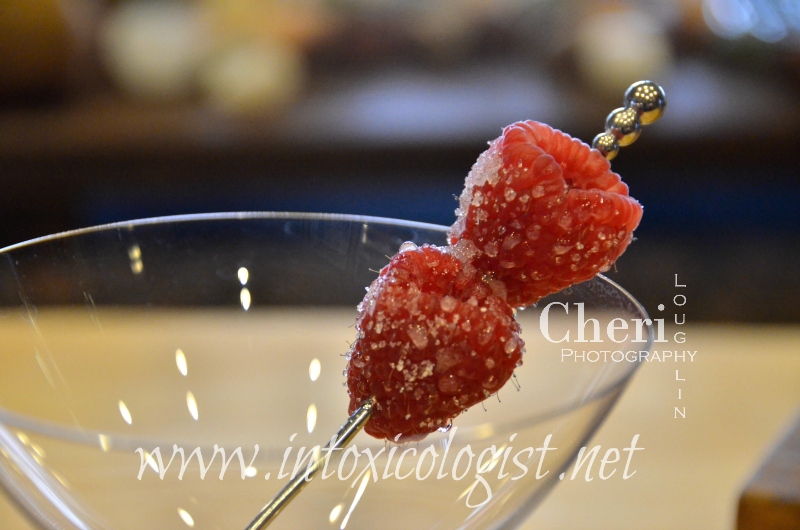 This drink has lilting peach aroma. It is sweet and tart at the same time with delicate raspberry flavor. The peach flavor comes across juicy and full. Sugared raspberries are optional, but they do make a nice garnish. This drink could also be served in a sugar-rimmed glass if you prefer instead.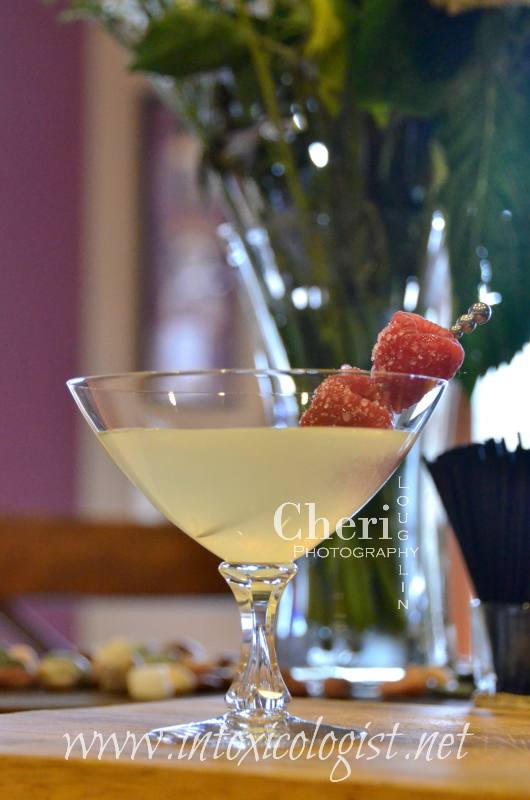 Raspberry Peach Citrus Drop – recipe by Cheri Loughlin
2 ounces Raspberry Vodka
1/2 ounce Peach Schnapps
1/2 ounce Fresh Lemon Juice
1/2 ounce Fresh Lime Juice
1/2 ounce Simple Syrup
Sugar
Fresh Raspberries
Lightly rinse the fresh raspberries and shake off excess water. Place raspberries on a cocktail pick and sprinkle sugar over the berries. Set aside.
Combine all liquid ingredients in a cocktail shaker with ice. Shake until well-chilled. Strain into a chilled cocktail glass. Place pick over the top of the drink.
Subscribe to the monthly Newsletter
All content ©2016 Cheri Loughlin, The Intoxicologist. All Rights Reserved. Chat with Cheri @Intoxicologist on Twitter and facebook.com/Intoxicologist
Cheri Loughlin is the Omaha writer and photographer behind www.intoxicologist.net and author of Cocktails with a Tryst: An Affair with Mixology and Seduction. You can email Cheri with comments and questions at str8upcocktails@gmail.com.
Pinnacle Raspberry with Raspberry Peach Citrus Drop