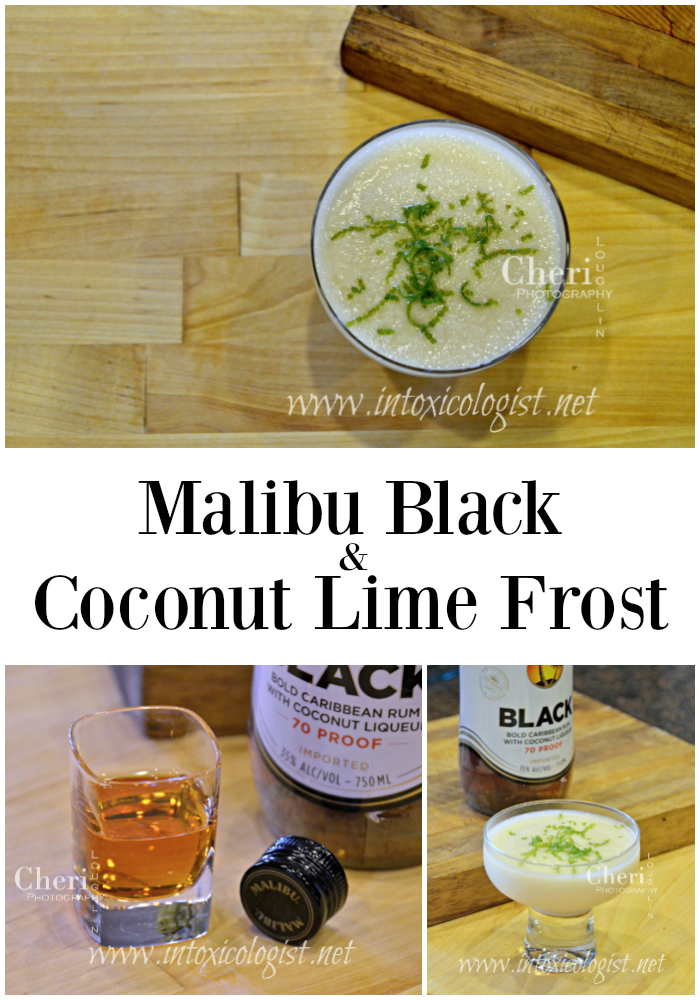 Malibu Black sample provided by brand representatives. All photos, recipe and opinions are my own unless otherwise stated.
Malibu Black is bold Caribbean rum with coconut liqueur. It is bottled at 35% alcohol by volume (70 proof). The recipe on the back of the bottle is the Malibu Storm: 1 ounce Malibu Black and 2 ounces Cola served in a tall glass over ice with lime wedge garnish.
Malibu Black Tasting Notes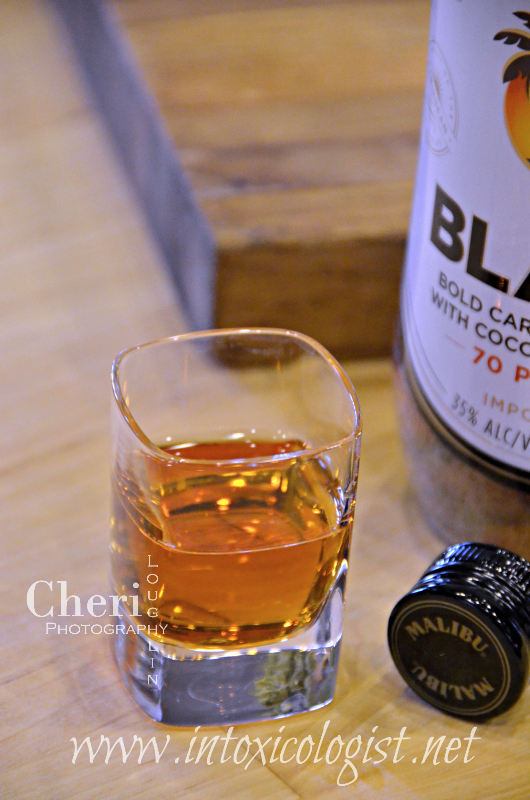 Aroma: A bit waxy on the nose with light coconut.
Taste: There is a small amount of burn on the tongue when tasted neat. Hints of lime zest. A tiny amount of dark spirit, wood-like taste. Light sweetness. Sharp in the final taste. Warms the back of the throat.
Coconut Lime Frost Recipe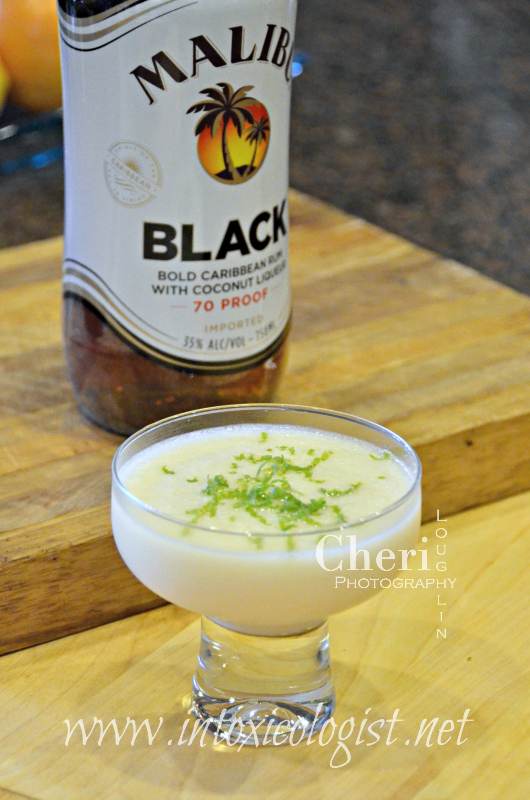 This is such a refreshing frozen drink. Coconut flavor is light and the drink is loaded with citrusy lime flavor. It kind of reminds me of the limeade bars from ice cream trucks. I loved those as a kid. There is quite a bit of lime zing to balance out the simple syrup. Don't skimp on the lime zest with this one. It adds vibrant, fresh aroma to the drink.
Coconut Lime Frost – recipe by Cheri Loughlin
2 ounces Malibu Black
1-1/2 ounce Coconut Milk
1-1/2 ounce Fresh Lime Juice
3/4 ounce Simple Syrup
1 cup Ice
Lime Zest
Place all liquid ingredients and ice in a blender. Blend on high until there are no more ice chunks and mixture is smooth. Pour into a chilled glass. Sprinkle fresh lime zest over the top.
Subscribe to the monthly Newsletter
All content ©2016 Cheri Loughlin, The Intoxicologist. All Rights Reserved. Chat with Cheri @Intoxicologist on Twitter and facebook.com/Intoxicologist
Cheri Loughlin is the Omaha writer and photographer behind www.intoxicologist.net and author of Cocktails with a Tryst: An Affair with Mixology and Seduction. You can email Cheri with comments and questions at str8upcocktails@gmail.com.
Review: Malibu Black with Coconut Lime Frost