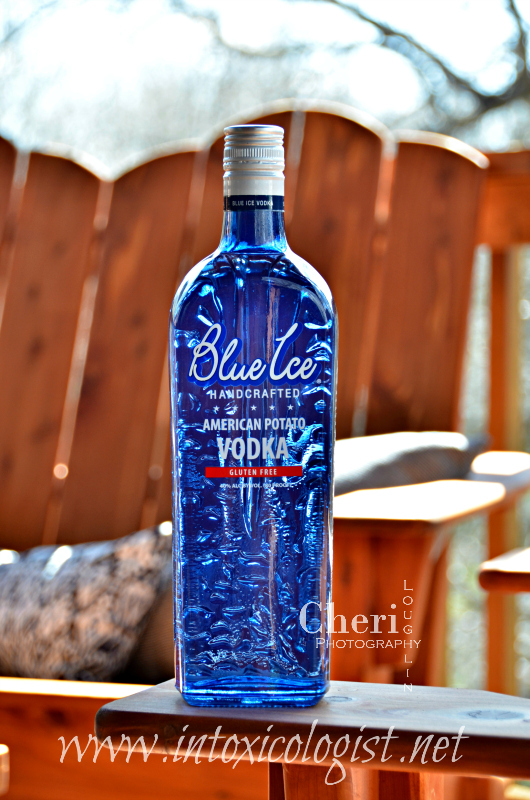 Blue Ice Vodka sample provided by brand representatives. All photos and opinions are my own unless otherwise stated.
Blue Ice American Potato vodka is handcrafted, premium, American potato vodka. It is made with Idaho Russet Burbank potatoes and water sourced from the Snake River Aquifer in the Teton Mountains. Blue Ice American Potato vodka is certified gluten-free and Non-GMO. Blue Ice American Potato vodka retails for approximately $23 for 750ml bottle and is available nationwide.
Blue Ice also offers a variety of additional flavors and expressions: Heisenberg, crème brule, organic wheat, blue raspberry, island coconut and sweet peach.
Blue Ice American Potato Vodka Tasting Notes
Light on the nose with the faintest hint of alcohol odor.
There is quite a bit of burn when tasted neat. This is to be expected with straight liquor. It is warming in the throat. A blank slate flavor-wise. There is lushness in its viscosity.
I've sipped this vodka in a straight up Martini and also in a Martini with half gin, half vodka. It is delightful in both straight style drinks. Clean without residual flavor.
Dream Weaver Drink Recipe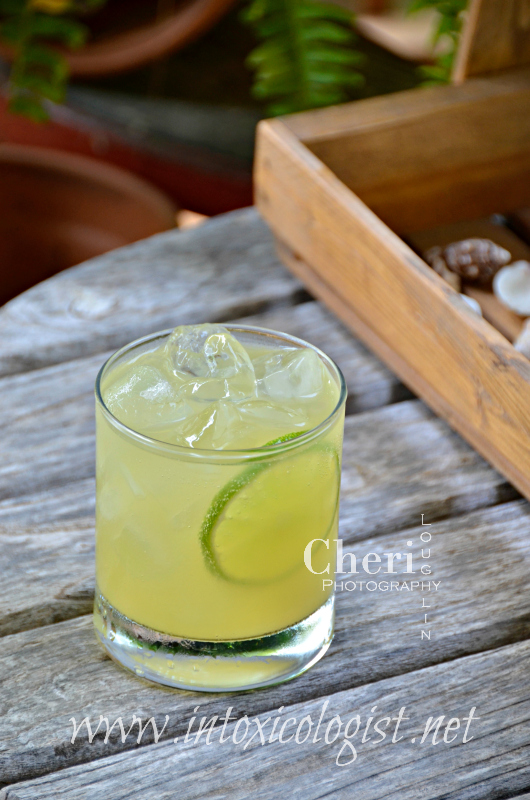 Enjoy Blue Ice Vodka in the Dream Weaver recipe which includes cucumber and Chartreuse. This recipe was inspired by a gin drink served many years ago at Cheesecake Factory. It was a favorite of mine. Unfortunately they stopped serving it since it wasn't as popular as other drinks on the menu. The bartender at the time said most people were afraid to try it due to the Chartreuse. But let me tell you, that was one damn delicious cocktail. Hopefully you will enjoy this version just as well.
Dream Weaver – recipe by Cheri Loughlin
2 ounces Vodka
3 ounces Fresh Lemon Juice
1 ounce Simple Syrup
1/4 ounce Green Chartreuse
Cucumber Slices
Place lemon juice, simple syrup and 3 to 4 cucumber slices in the bottom of a cocktail shaker. Muddle lightly. Add ice, vodka and chartreuse. Shake until well chilled. Pour into a rocks glass over ice and garnish with additional cucumber slice.
This drink could also be served straight up without ice if preferred. More or less simple syrup can be used according to taste preference.
Subscribe to the monthly Newsletter
All content ©2016 Cheri Loughlin, The Intoxicologist. All Rights Reserved. Chat with Cheri @Intoxicologist on Twitter and facebook.com/Intoxicologist
Cheri Loughlin is the Omaha writer and photographer behind www.intoxicologist.net and author of Cocktails with a Tryst: An Affair with Mixology and Seduction. You can email Cheri with comments and questions at str8upcocktails@gmail.com.
Blue Ice American Potato Vodka Review