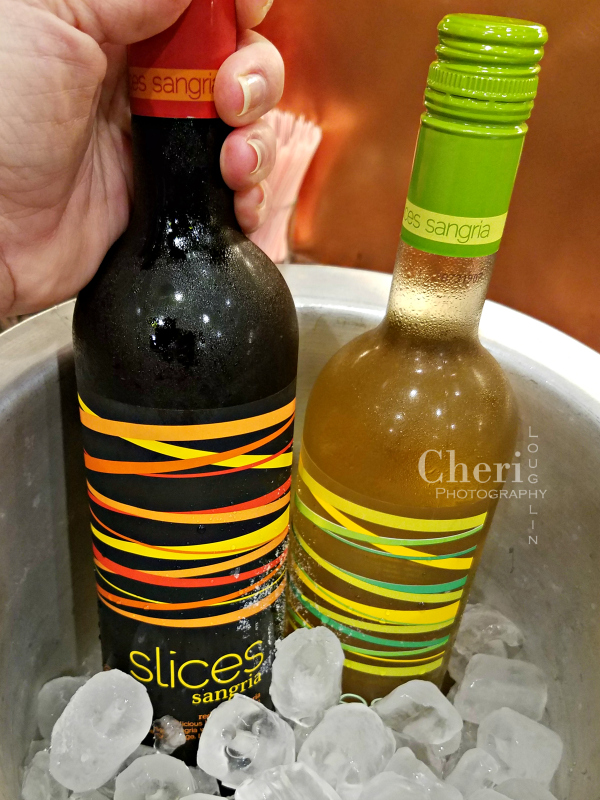 Sangria is perfect for so many of life's impromptu and planned moments. Lounging in the backyard hammock with a good book? A tall glass of sangria will keep you cool. Planning a barbeque or tailgate party? Sangria is perfect for a crowd. Impromptu guests arrive at your door? Sangria is super easy to throw together on the fly. A bottle of wine and fruits and juices are the basics you need to pull together a pitcher of sangria.
Check out this book for homemade sangria recipe ideas.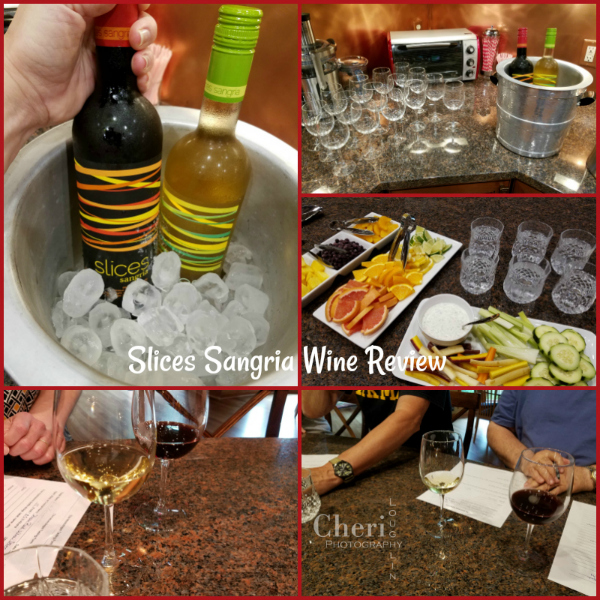 Some of my tasting team said they drink wine, but would never take the time to make their own sangria. One mentioned he liked sangria, but making a pitcher of it for one person wasn't really worth it. Another said they wouldn't begin to know how to make sangria from scratch.
Click here for authentic sangria and Spanish inspired cocktails.
Enter bottled sangria. Premade sangria sold in bottles takes the guesswork and time out of homemade sangria. Chill and pour is all takes to have ice cold refreshment at your fingertips. Dress it up with a few fresh cut fruits and no one would ever know it wasn't homemade. Slices Sangria gave my tasting group the opportunity to try their red and white wine sangrias for review purposes. All comments and opinions come from my tasting team unless otherwise stated.
Slices Red Wine Sangria
8.5% alcohol by volume / 17 Proof
$9.99 price point
www.slicessangria.com
@SlicesSangria on Twitter
"Slices Red Wine Sangria blends Spain's indigenous wine grape, Tempranillo, with juice from all-natural fruits including oranges, limes and blackberries. With an intense purple color, lively texture and fresh notes of tree- and vine-ripened fruit, this delicious wine is perfect for picnics, parties and barbeques." – Slices marketing materials.
Slices Sangria on Facebook: https://www.facebook.com/SlicesSangria/
First Impressions: We talked a lot about the bottle itself. If we saw the bottle on a shelf, would it draw our attention? Would we opt to purchase this wine at first sight? One reviewer commented that the bottle had a "nice, clean design that looks great." Another mentioned it was a good price. The twist off cap makes this a terrific choice for taking along on a picnic, to tailgates, or other places where a traditional wine cork would otherwise be an inconvenience. The bottle does not have a paper label which worked out great since we kept the bottles chilled in an ice bucket. Paper labels get soggy in ice buckets.
Color: The color is deep red with purple hue.
Aroma: This one was tough. No one could quite describe the aroma, in part because there was barely any scent to this wine. Comments ranged from "undetermined" to "not much" at all.
Taste: Considering the aroma couldn't be nailed down, it was surprising how flavorful this wine sangria tasted. A few tasters said they usually don't care for red wine, but the red sangria was a quick favorite. The flavor is blackberry fruity, sweetened, and a little dry on the palate. The sangria is good chilled from the bottle, but we got a little creative and doctored it up a bit, too.
We added 1/4 to 1/2 ounce dark rum, wild blueberries, lime, and orange to the glass. This of course added a lot more flavor to the sangria and gave it a traditional homemade feel.
Overall impressions: Slices Red Sangria Wine was by far the bigger hit of the two wines sampled. The price point was spot on as affordable and a good value for the flavor. One taster suggested pairing this wine with spinach diamond puffs. Get that recipe here.
Slices White Wine Sangria
8% alcohol by volume / 16 Proof
$9.99 price point
"Slices White Wine Sangria blends premium white wine made from indigenous Spanish wine grape varieties with juice from all-natural fruits including lemons, limes and pineapples. With perfumed notes of flowers and bright flavors of tree-ripened fruit, this heady blend is ideal for picnics, parties and barbeques – or anywhere family and friends gather. Served chilled or over ice." – Slices marketing materials
First Impressions: The bottle design is the same for both wines, but in different colors. The use of greens and yellows on the bottle reminded me of spring, leading me to believe the contents would be refreshing, clean and bright in flavor. Other tasters commented the same, that the design was clean with refreshing look. The affordable price was mentioned again as a real plus for this wine.
Color: Pale straw in color.
Aroma: I detected a slight butter aroma with lots of lemon citrus. Another picked up orange citrus on the nose. Others commented on the "lightly fruity aroma."
Taste: Tasting is where everything gets fun. We all agreed that it tasted as fruited as the aroma suggested. The flavor is light, refreshing, and mild. I detected a scant taste similar to brie cheese, but in no way off-putting. Two tasters commented that its smoothness made it even easier to drink than the red version. I was also pleasantly surprised that the wine was not overly sweet.
After initially tasting this wine chilled, we added 1/4 ounce applejack along with grapefruit, peach and lime slices. A few added pineapple as well. We all agreed that the white wine sangria was equally good without adding anything else to the glass.
Overall Impressions: One taster suggested this would be perfect for a summer party. She suggested pairing this wine with baked brie cheese with apples and cranberries or shrimp wonton cups. Another said he would serve this in place of Mimosas for brunch sipping.
Slices Sangria also makes Rosé Wine Sangria. It is a blend of Tempranillo and natural fruit juices such as lemons, limes and strawberries. This varietal was not available for review this time around.
Subscribe to the Newsletter
All content ©2017 Cheri Loughlin, The Intoxicologist. All Rights Reserved. Follow Cheri @Intoxicologist on Twitter and facebook.com/Intoxicologist and Instagram.com/theintoxicologist
Cheri Loughlin is the Omaha writer and photographer behind www.intoxicologist.net. You can email Cheri with comments and questions at str8upcocktails at gmail.com.
Slices Red and White Wine Sangrias Review