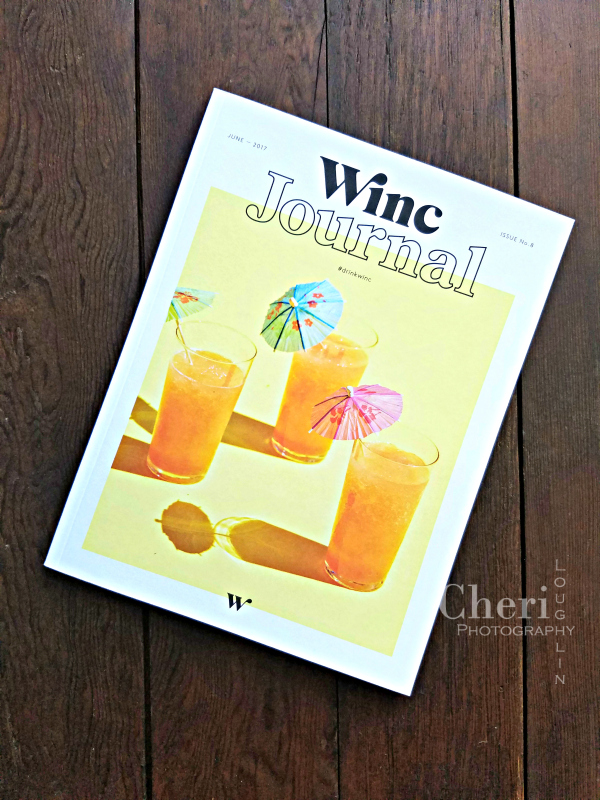 When Winc.com (previously Club W) approached me about featuring their service and wines, I was skeptical to say the least. I joined a local wine club with monthly shipments several years ago. The wines the club chose rarely matched my palate. I ended up giving away a lot of the wine I received. So, membership cancelled I went about my life buying wine like most of us do; at the local liquor store.
I did not feel right about featuring the Winc.com program without trying it first. So, Winc.com sent me a few bottles for free so I could sample a variety of their wines firsthand. If I liked the service and wines I would write about it and share it with you, my readers. So here I am, sharing.
Wines provided by Winc.com. All photos and opinions are my own and that of my team unless otherwise stated. This post contains affiliate links.
What is Winc.com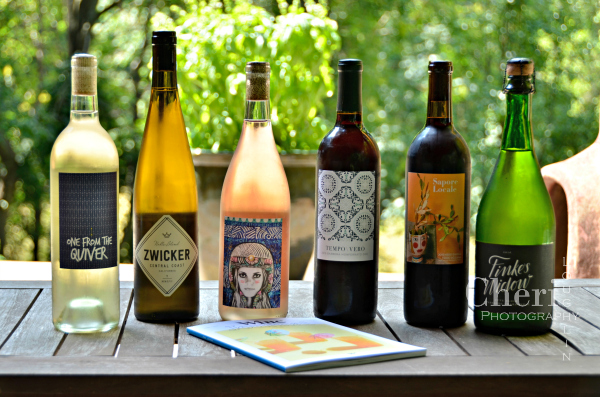 Winc.com is a monthly wine club that curates and creates up to 150 unique wines each year. The wines range from simple blends to niche single vineyard wines from across the globe. Their goal is to bring great bottles of wine directly to the door of the consumer.
The concept is easy enough. Winc.com tailors wine to suit your specific palate preference. You answer six Palate Profile questions to start. You are then prompted to create an account. Then you get to choose the combination of wines you would like to receive such as, all red, all white, or any combination of red and whites. Winc.com chooses wines to match the answers you suggested in your Palate Profile. You then have the option to choose the wines chosen for you or choose from their catalog of wines instead. They change the wines in their catalog regularly so there will always be something new to choose. Wines range from $13 to $35 as of this writing.
Each wine comes with a profile featuring characteristics, tasting notes, information about the vineyard and wine making process, and the kinds of food that pair best with that specific wine. They take that wine pairing a step farther. After purchase, Winc.com emails you specific recipes to try with each wine. That is pretty cool.
My Winc.com Wines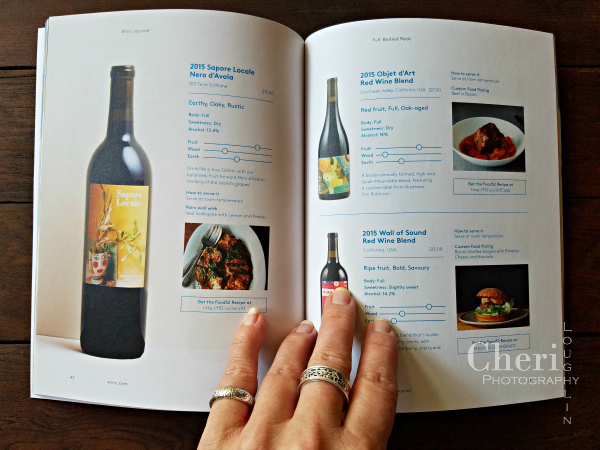 My Winc.com shipment arrived promptly. It was packaged very well, so no worries about bottles breaking during shipment. The package included the monthly Winc Journal. This little magazine included recipes to make with wines from their site, summer party tips, a summer wine horoscope, and featured wines from reds and whites to rosés and bubbles.
I chose a variety of wines that I would not normally purchase. My tasting team is varied, so I wanted to be sure there was something for everyone to enjoy. We began with whites.
Zwicker White Blend 2016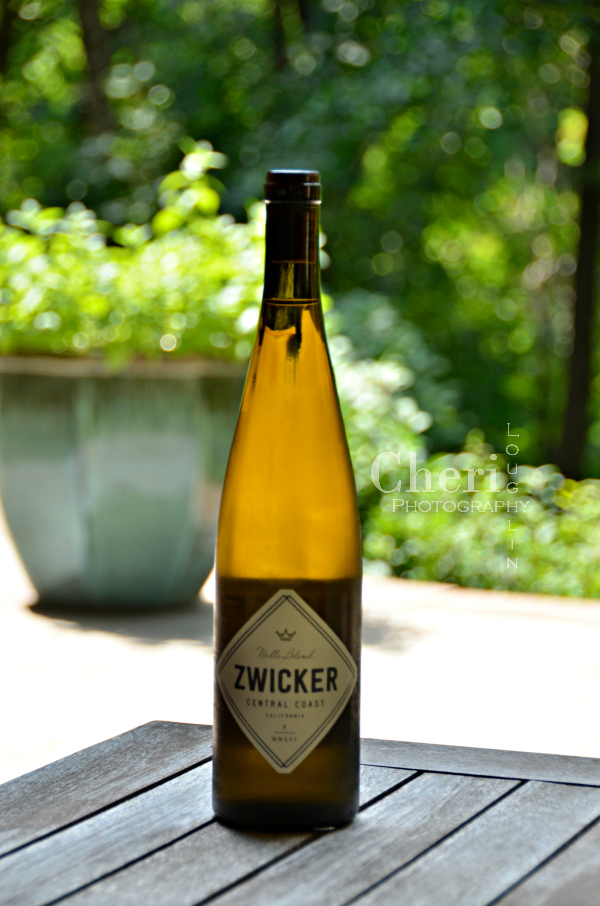 I have a thing for corks. This one had the name "Zwicker" stamped on the side. Everyone on the tasting team liked that small touch.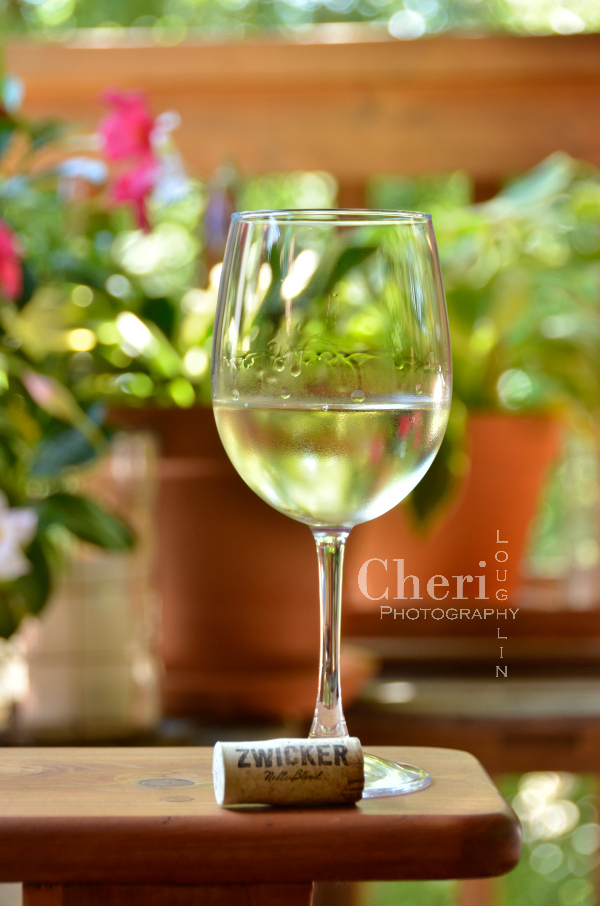 Zwicker is pale straw in color. The aroma is lightly sweet with fresh outdoor notes, a hint of floral and peach fruit on the nose. The taste leans more toward fruity than earthy. It is light and refreshing with very little sweetness. There are some citrus notes and maybe a bit of oak. One taster said he would enjoy this on a hot summer day.
At $13 it is a good value. Recommended pairings include shellfish, sushi and salad.
One from the Quiver Torrontés 2016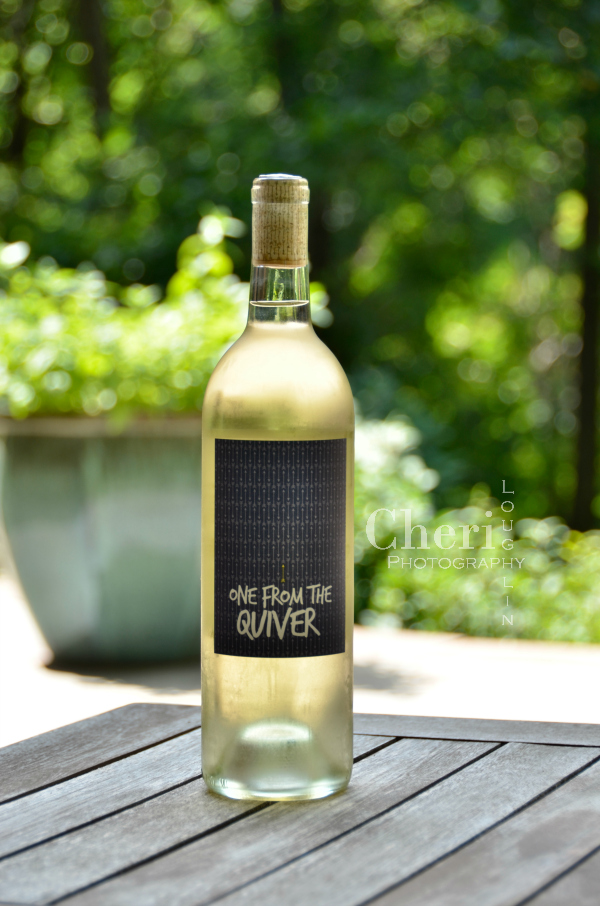 What's not to like about that name?! The label is simple yet artsy. One taster mentioned the relaxed lettering on the label. The relaxed label suggests that this wine is accessible rather than conventional. Perhaps this is just one way wine makers have reached out to a broader audience. Many wine drinkers are intimidated by wine names, varietals, and talk about terroir. When really, the focus should be on enjoying a bottle of wine. An approachable wine label that looks fun and carefree is a dead giveaway to the wine inside the bottle.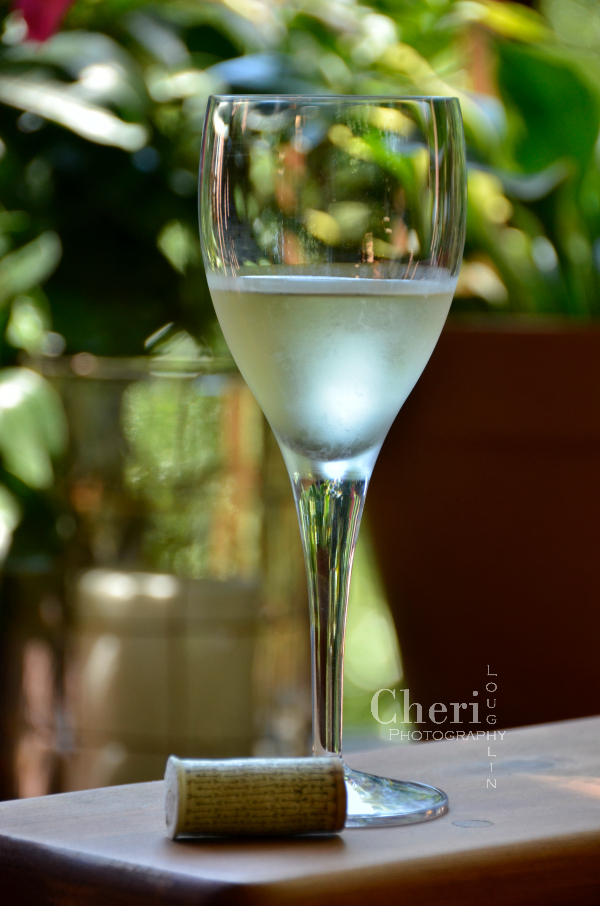 The cork is stamped with the same tiny arrows printed on the label. I detected stone fruit on the nose, lightly sweetened flowers such as honeysuckle, and gentle creaminess. It is pale straw in color. There is very little sweetness to this crisp wine. It is fruit forward with hints of peach, melon rind and grapefruit peel. It contains medium earthiness and is dry in the lingering finish.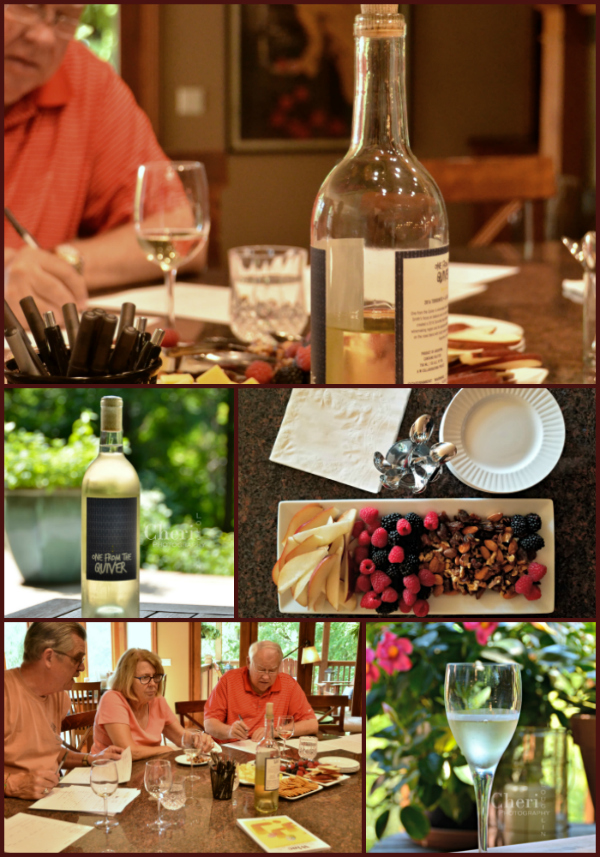 At $13 it is a good value. Most of the team said they would seek this wine out for purchase. We paired this with an assortment of fruits, cheeses and nuts. Other pairing suggestions include Mexican and Chinese cuisine.
Funk Zone Rosé 2016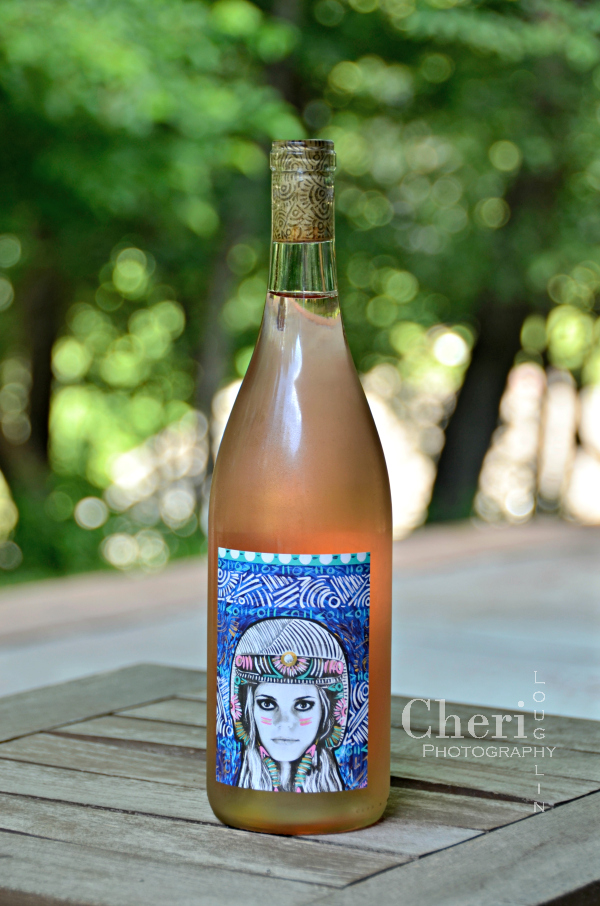 This label got the most attention overall. Two tasters said it was the best label all day. It is colorful and different. The woman on the bottle reminded me of an astronaut or carefree biker with that colorful helmet. The shapes stamped on the cork match the shapes across the top of the label.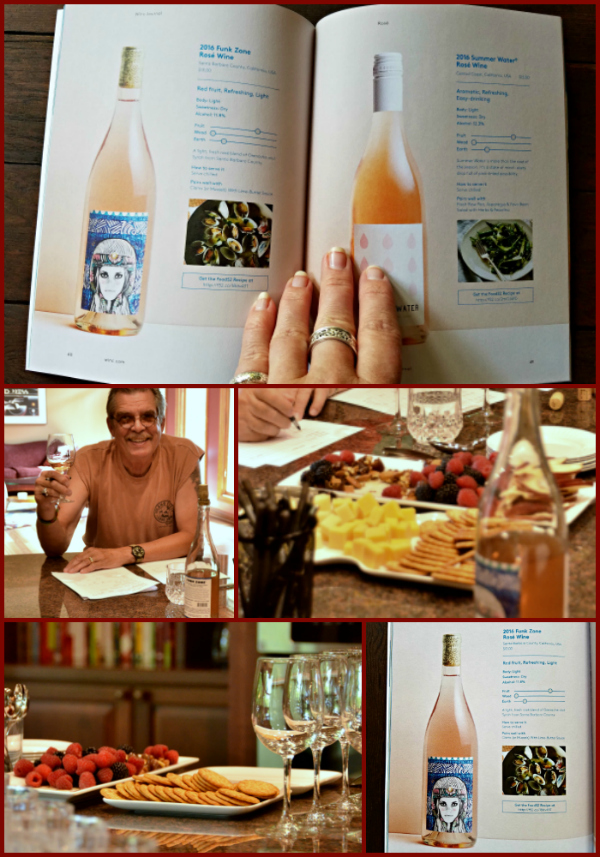 Funk Zone Rosé is one of the wines featured in the Winc Journal June 2017 edition. It is also the only vegan wine we tasted during this round. The color is delicate pink. It is light on the nose. So light, it was difficult pinpointing specific notes. So we taste instead!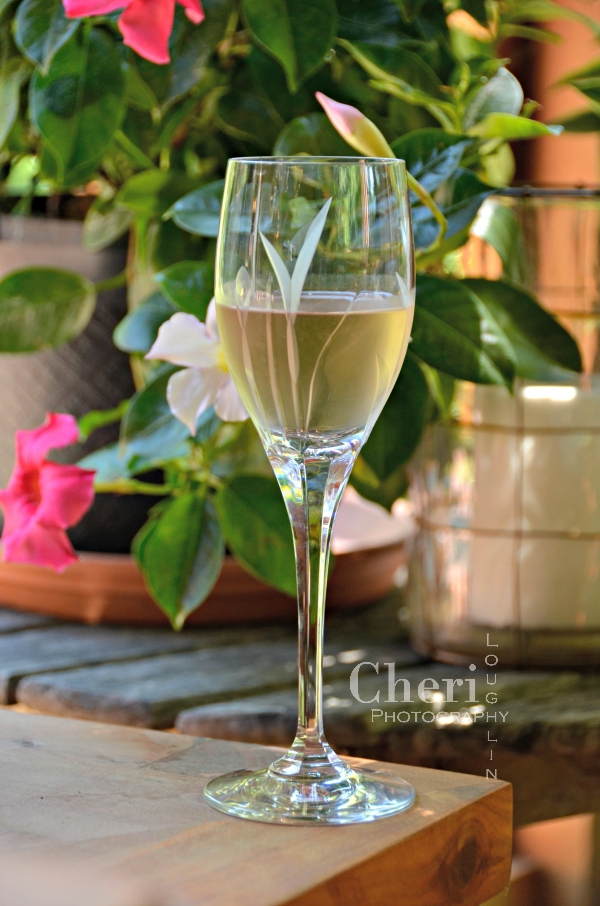 This wine is lightly sweetened with a little tartness. There are red berry notes, especially raspberry and strawberry. It is fruit forward with dry finish.
Pairing suggestions include fish, cured meats, and cheeses. Our fruit, cheese and nut platter were the perfect match! This is also a $13 price point wine.
Overall Winc.com Impression
There are still a few more wines to sample from this first Winc.com shipment. I will share those another time. I like the variety of wines Winc.com has to offer within affordable price ranges. I also appreciate that consumers can choose their own wines or rely on the wines suggested by Winc.com based on the Palate Profile. Aside from my first experience with Winc.com, one of my out of state friends belongs to the club and she loves it!
You can try out the Winc.com wine club right now and receive $20 off your first order. What are you waiting for?
Subscribe to the Newsletter
All content ©2017 Cheri Loughlin, The Intoxicologist. All Rights Reserved. Chat with Cheri @TheIntoxicologist on Instagram and facebook.com/Intoxicologist
Cheri Loughlin is the Omaha writer and photographer behind www.intoxicologist.net. Email Cheri with comments and questions at str8upcocktails at gmail.com.
Disclosure: Some of the links in the post above are "affiliate links." This means if you click on the link and purchase the item, I will receive an affiliate commission. Regardless, all thoughts and opinions shared in this post are my honest personal opinions. I am disclosing this in accordance with the Federal Trade Commission's 16 CFR, Part 255: "Guides Concerning the Use of Endorsements and Testimonials in Advertising."
Winc.com Monthly Wine Club Review