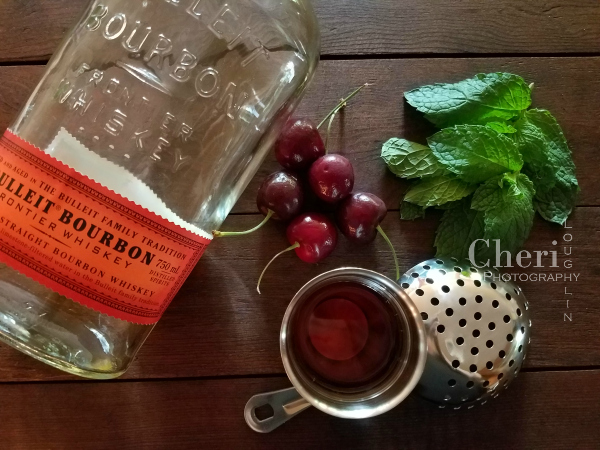 Bulleit Bourbon is crafted from a special mash bill blend high in rye, with corn, barley malt, proprietary strains of yeast, and Kentucky limestone filtered water. Inspiration stems from a five generations old recipe said to have been passed down from Augustus Bulleit, a distiller from the mid-1800s.
Bulleit Bourbon product provided by brand representatives. All photos, comments and opinions are my own unless otherwise stated.
Tom Bulleit began distilling his version of Bulleit bourbon in 1987. Bulleit Bourbon is now owned by Diageo and distilled at a new Bulleit Distillery in Shelby County, Kentucky. I reviewed Bulleit Bourbon several years ago. At that time the price point was in the $45 range. The price point now is in the $28 range. That difference alone makes this spirit accessible to more people and a better value. Read my previous review here.
Chuck Cowdery posted an interesting look into some of Bulleit Bourbon's history under Diageo ownership back in 2014. Thrillist.com wrote an article in 2016 about Bulleit Bourbon. Bourbon enthusiasts are sure to enjoy some of the facts they dug up.
Bulleit Bourbon Review
90 proof / 45% alcohol by volume
Suggested Retail Price: approximately $28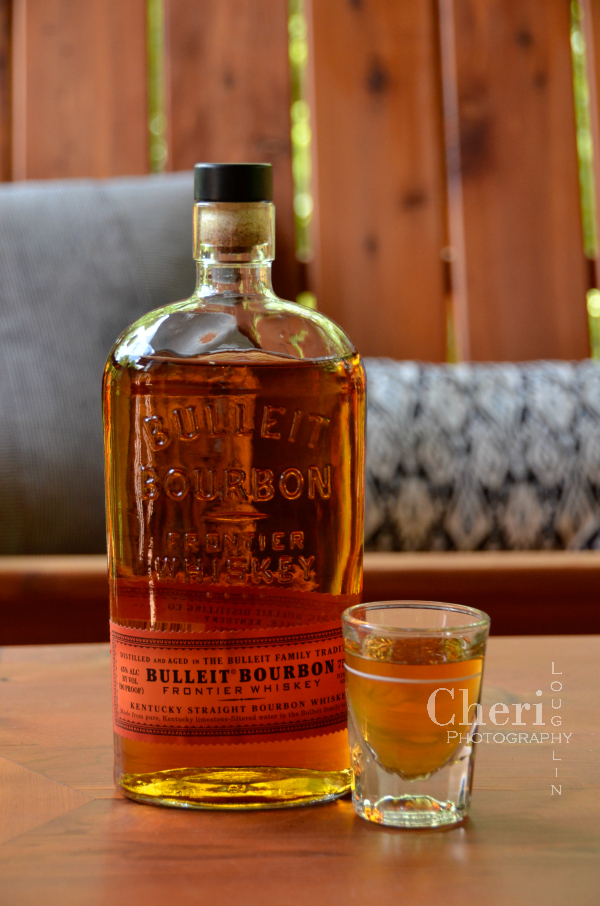 First Impression: The bottle is shaped like a flask with raised lettering. What's not to love? Just looking at the bottle makes me want to reserve a Saturday afternoon for nothing but watching old westerns or binge-watching Deadwood.
Color: Chestnut gold to amber
Aroma: Oak and maple
Taste: Deep maple in the first sip. There is a bit of sweetness, most likely from the high rye content. This bourbon is loaded with baking spice flavor. Again, most likely from the rye. I also detect toasted nut, possibly pecan and a hint of vanilla. It's exceedingly smooth. Drinkable neat and on the rocks without too much burn.
Overall Impression: This is a good sipping bourbon at an affordable price. It's widely available. It is a good base for classic cocktails such as a Manhattan or Old Fashioned. I also think a fresh cherry bourbon smash would work exceedingly well with this spirit.
Bulleit Bourbon Cherry Smash Recipe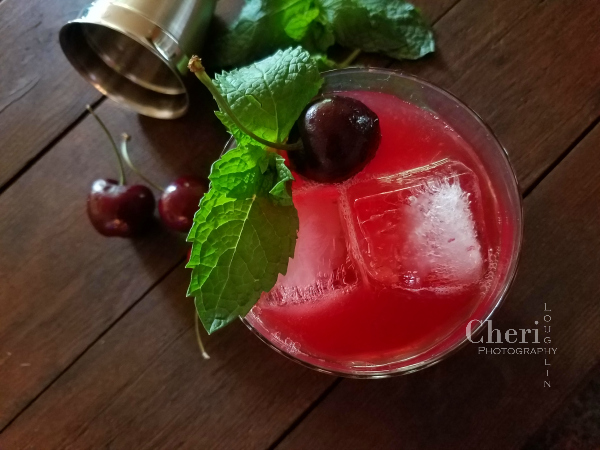 Fresh cherries bring subtle freshness to this drink. If fresh cherries are not available, look for dark sweet cherries in the frozen food section. Just be sure to thaw the cherries before mixing the drink. Choose ginger ale or club soda to top off the drink. Ginger ale will add a bit more sweetness to the drink. Club soda offers a little fizz without extra sweetness.
I obviously never learned how to sip iced drinks properly, because without a straw I usually end up with ice in my face. Drinks with muddled fruit and herbs pose a big problem for those of us who sip with a straw. There is a constant battle of getting liquid in the straw without clogging it up with all the floating fruit pieces. If you're like me and use a straw, I suggest straining this drink into a rocks glass with ice instead of pouring it all into the glass.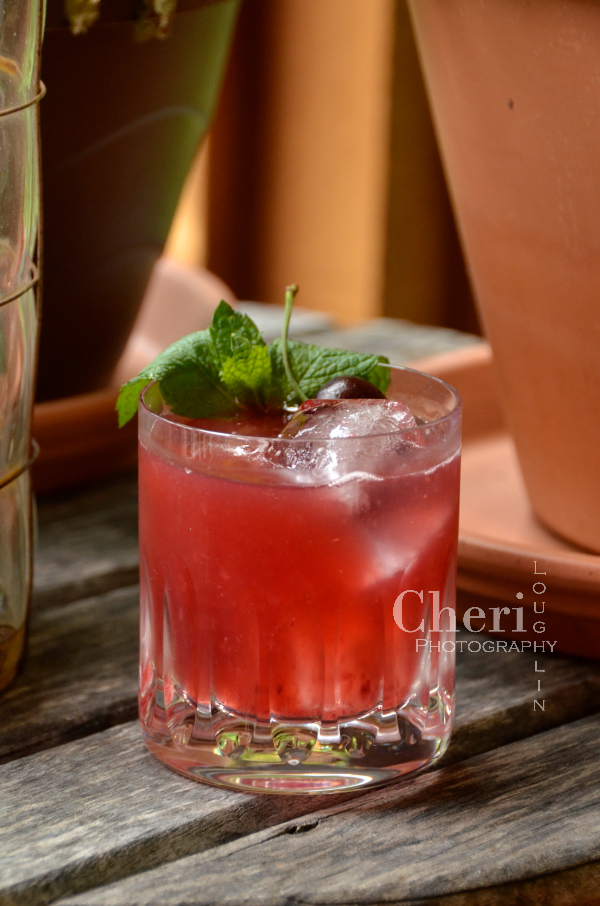 Cherry Smash – recipe by Cheri Loughlin
1-3/4 ounce Bulleit Bourbon
1/4 ounce Cherry Brandy
1/2 ounce Simple Syrup – or to taste preference
1/4 ounce Lemon Juice
6 Fresh Cherries + 1 for garnish
1 to 2 ounces Club Soda or Ginger Ale – according to preference
Mint Sprig
Place six pitted fresh cherries in the bottom of a mixing glass. Muddle. Add bourbon, cherry brandy, simple syrup and ice to the glass. Shake to chill. Pour into a rocks glass. Top with additional ice. Add club soda or ginger ale according to preference. Garnish with a single fresh cherry and mint sprig.
Subscribe to the Newsletter
All content ©2017 Cheri Loughlin, The Intoxicologist. All Rights Reserved. Chat with Cheri @TheIntoxicologist on Instagram and facebook.com/Intoxicologist
Cheri Loughlin is the Omaha writer and photographer behind www.intoxicologist.net. Email Cheri with comments and questions at str8upcocktails @ gmail.com.
Bulleit Bourbon Cherry Smash Summer Cocktail