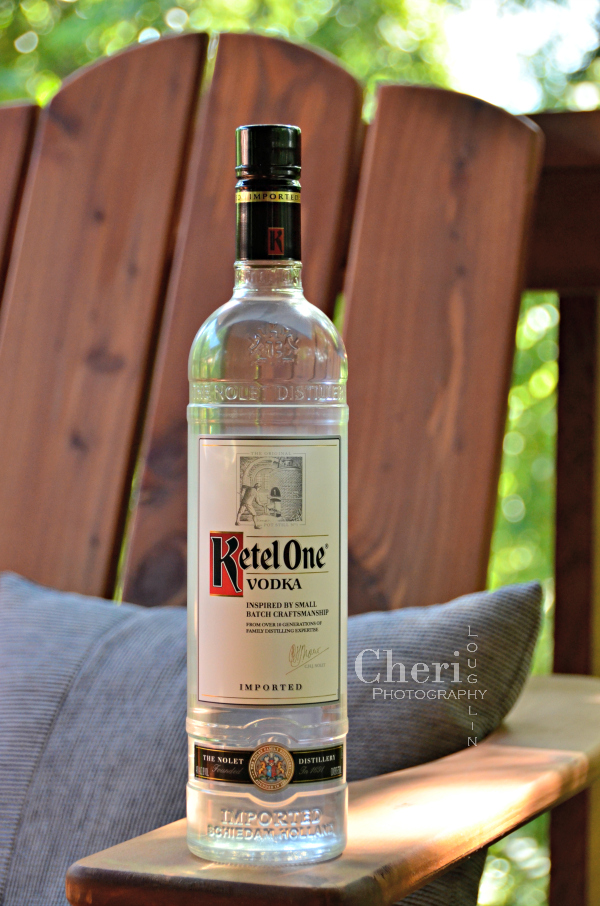 You know what I love about vodka? It is a blank canvas, ready for any cocktail the imagination can conjure up. Ketel One Vodka is one of those said blank canvases. I usually drink Ketel One in a vodka martini without any bells and whistles. In other words, chilled with ice and strained into a martini glass. No olives, onion or citrus twist. Just the bare bones.
Ketel One Vodka product provided by brand representatives. All photos, comments and opinions are my own unless otherwise stated.
Ketel One is crafted from 100% GMO free European winter wheat. The entire distillation process is outlined on the Ketel One website. Their use of combining modern and traditional distillation techniques is fascinating.
Ketel One Vodka is a proud supporter of the LGBTQ community. They recently partnered with Patricia Arquette to honor her sister Alexis Arquette, legacy LGBTQ pioneer. A special cocktail, June Collins, was created to toast Alexis and celebrate June Pride Month. Photos of Ketel One at the GLAAD Media Awards can be viewed here and here.
Ketel One Vodka Review
80 proof / 40% alcohol by volume
$30 price point for 750ml bottle
Follow @KetelOne_US on social media sites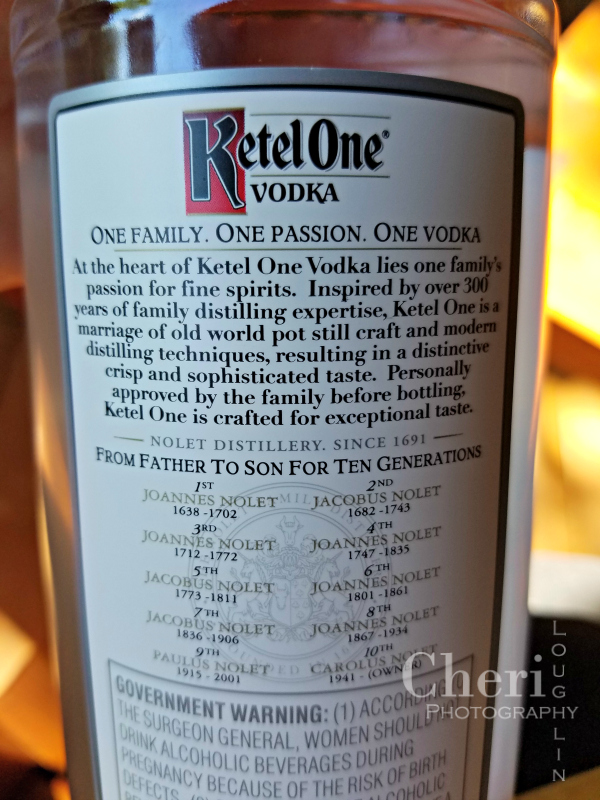 First Impressions: I love the label. It is classic, classy and iconic. The back label is especially interesting as it lists ten generations of distillers as they passed the Ketel One baton from father to son. That is a nice personal touch.
Color: Clear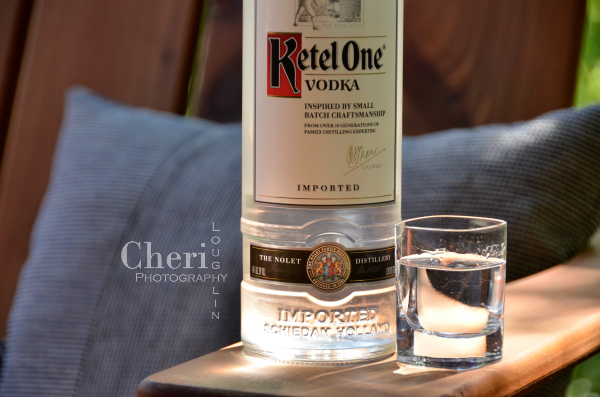 Aroma: As one taster pointed out at a few tastings back, he can never seem to smell or taste all the flavors that are purportedly in the spirit. Sometimes we taste things that are not mentioned at all. If you think the same thing, you are not alone. We associate smells and tastes based on smells and tastes imprinted on our brain from repeated smelling or tasting previously. Some people have a much better sniffer or palate than others and pick up on things others might never notice. There is no wrong or right when it comes to what we taste.
That being said, one of the first things I noticed in the aroma was an astringent, clean soap smell. It reminded me a little of Ivory cake soap from childhood. It was always a fresh, clean scent. Rest assured that aroma note is unique to me.
Tasted Neat: There is some burn tasted neat. The spirit is clean with very little residual flavor in the finish. The burn goes away rather quickly. It dissipates into a nice warming quality instead.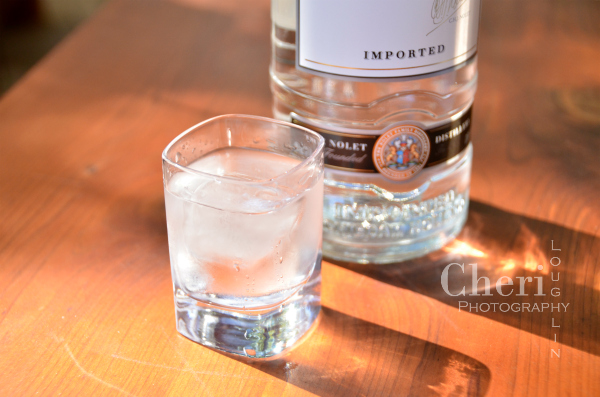 Tasted with Ice: The astringent soap disappear completely from the aroma once the spirit is opened up with a little water. In fact, there is no aroma at all at this point. See, blank canvas!
The spirit is super clean with lush roundness and silky smoothness. I almost detect a barely there hint of citrus peel.
Overall Impressions: This makes an excellent sipping vodka whether served as a martini, on the rocks or in a favorite cocktail. The price point is fair, especially with the quality of the vodka. And more importantly, the quality of the spirit is dependable. It always has that crisp, clean, smooth finish.
Ketel One Vodka Legend Cocktail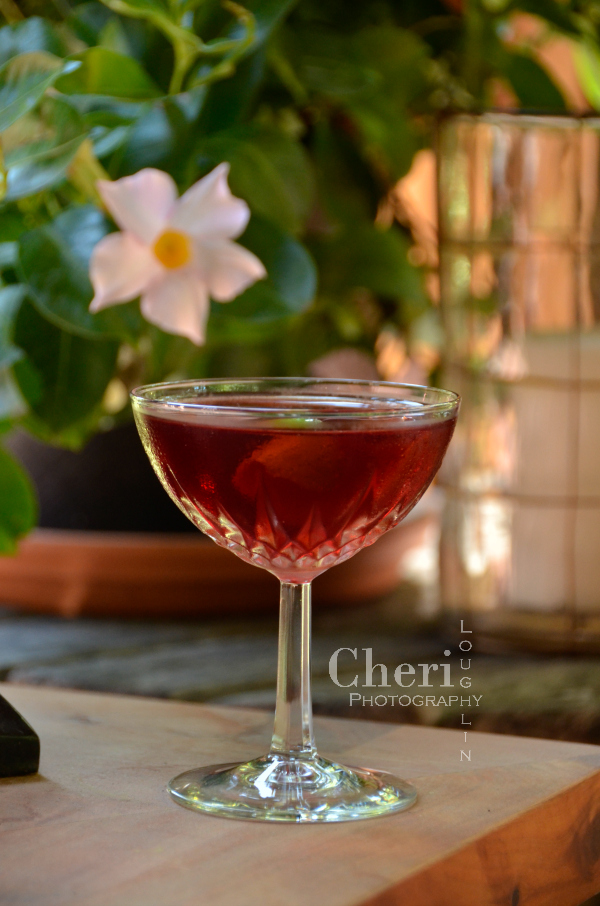 As mentioned before, I usually make vodka martinis with Ketel One. This time I decided to get a little crafty. The resulting cocktail turned out wonderful if I do say so myself. I could hardly wait to drink it after taking photos.
The color is beautiful. The flavor is fruit forward, but downplays the sweetness factor. There is lushness in the flavor with blackberry and pomegranate. Cherry brandy gives it a kick of life and lends a little bit of dryness in the finish. Overall a good drink that I will definitely make again and again.
Legend – recipe by Cheri Loughlin
1-1/2 ounce Ketel One Vodka
1/2 ounce Blackberry Liqueur (make your own)
1/4 ounce Hiram Walker Cherry Brandy
1-1/2 ounce POM Wonderful Pomegranate Juice
Lime Twist
Place all liquids into a cocktail shaker with ice. Shake until chilled. Strain into a chilled cocktail glass. Cut a fresh swath of lime and twist over the drink and circling the rim with the peel side. Drop into drink and enjoy.
Subscribe to the Newsletter
All content ©2017 Cheri Loughlin, The Intoxicologist. All Rights Reserved. Chat with Cheri @TheIntoxicologist on Instagram and facebook.com/Intoxicologist
Cheri Loughlin is the Omaha writer and photographer behind www.intoxicologist.net. Email Cheri with comments and questions at str8upcocktails at gmail.com.
Tasting a Legend: Ketel One Vodka Review