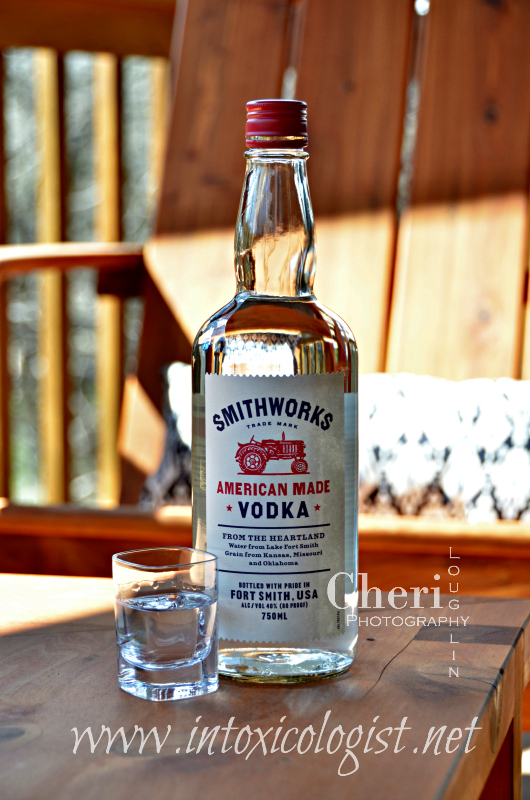 Smithworks Vodka representatives contacted me a few weeks back to see if we could work together to get the word out about vodka from the Heartland. I knew right away I wanted to sample their vodka. For one, I like vodka. But what really got me is that it comes from my childhood stomping grounds. And when I say stomping, I'm sure I did a lot of that. Just ask any of my siblings.
Disclosure: Smithworks Vodka sample provided by brand representatives. All photos and opinions are my own unless otherwise stated.
Smithworks Vodka First Impressions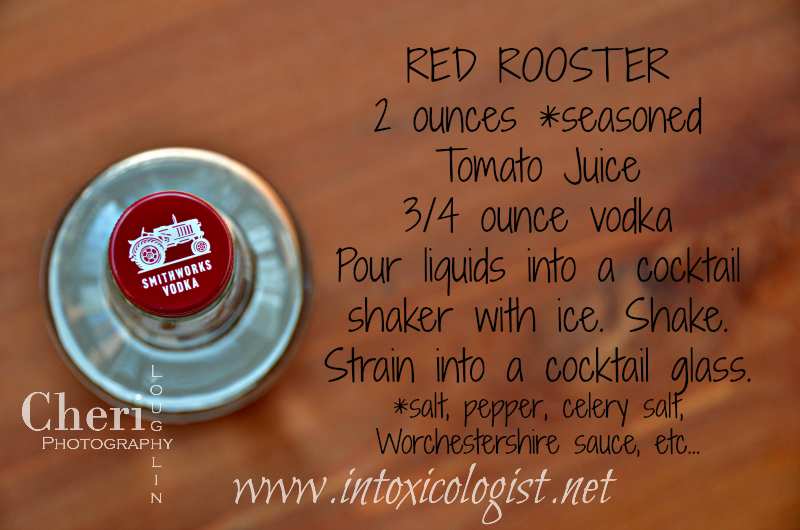 I was really excited when the bottle sample arrived in the mail. My first impression was how simple and unassuming the bottle and labeling were. It kind of reminded me of the simplicity of Tito's Vodka bottle and labeling. They both contain the information needed without all the fancy extra bells and whistles that make things cost more. I do love cool bottles and labels do catch my eye. But at the end of the day, I like knowing I'm paying for what's inside the bottle rather than tricky labeling.
Smithworks retails for around $20 for a 750ml bottle. That's a fantastic price for good tasting vodka. I've had more expensive common vodkas that just don't cut it as great or even good tasting vodka.
Take a look at the Smithworks website and you'll quickly notice there is a lot of reference to values, hard work, tradition, and enjoying the fruits of labor in a laid back, easy manner. That pretty much sums up how I remember my youth. Chores were less about work than pitching in as part of the family. Playtime was more about imagination, board games and playing outside barefoot. Leisure time was spent with friends and family whether it be playing flag football in the back yard or having a watermelon seed spitting contest off the back porch.
About Smithworks Vodka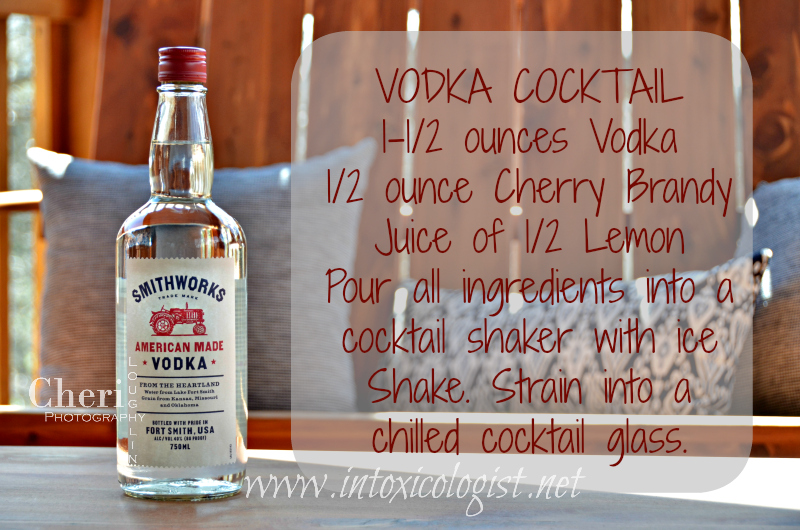 Smithworks vodka is crafted using corn from Kansas, Missouri, and Oklahoma and water from Lake Fort Smith in Arkansas. This spirit is distilled three times and charcoal filtered. It is finished and bottled in Fort Smith. Currently Smithworks vodka is available in Arkansas, Colorado, Kansas, Missouri, and Oklahoma. Some of you may be interested in knowing Blake Shelton works with this brand. According to marketing materials, Sip My Country Ale is one of Blake's favorite drinks using Smithworks. You can find that recipe on their website along with a handful of others.
How Does It Taste
This is very clean vodka aroma-wise. Crystal clear like vodka should be. No burn on the nose in the aroma.
There is a little bit of burn when tasted neat as expected. It contains nice viscosity. There is the faintest hint of grass with fruit and floral notes. These elements are so faint I almost missed them. Smithworks vodka is pretty much a blank slate. That's always good for mixing. But the real test for me is how it tastes Martini style since that is how I usually prefer vodka.
Smithworks definitely passes the Martini test. It's smooth with a little roll around play on the tongue. Clean tasting and refreshing. In fact, over the last few weeks, the entire bottle was used for Martinis rather than mixing. If it were available here in Nebraska, I would purchase it on a regular basis.
So for now, I think a visit back home to family is in order. To visit of course. Not just for the booze.
Subscribe to the monthly Newsletter
All content ©2016 Cheri Loughlin, The Intoxicologist. All Rights Reserved. Chat with Cheri @Intoxicologist on Twitter and facebook.com/Intoxicologist
Cheri Loughlin is the Omaha writer and photographer behind www.intoxicologist.net and author of Cocktails with a Tryst: An Affair with Mixology and Seduction. You can email Cheri with comments and questions at str8upcocktails@gmail.com.