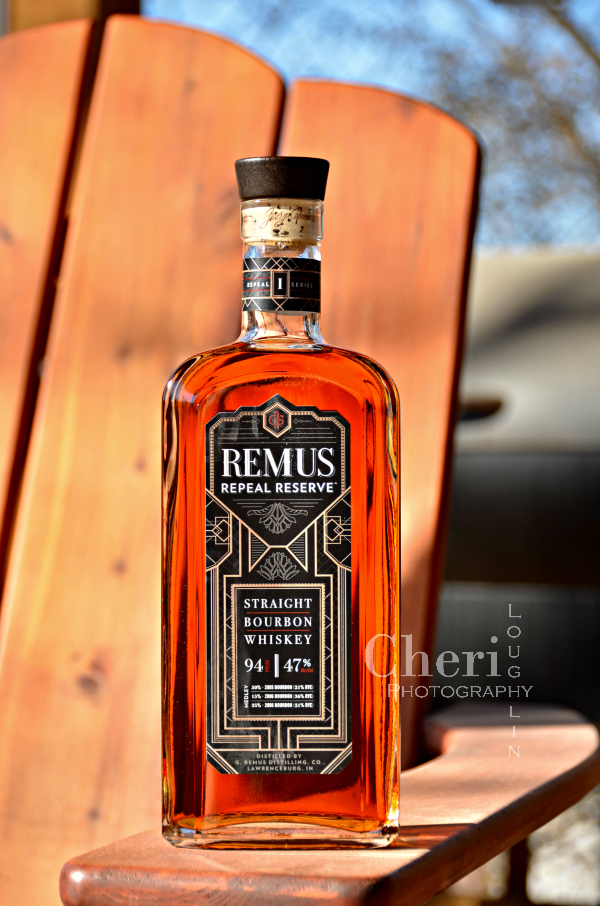 Remus Repeal Reserve Straight Bourbon Whiskey is a limited edition release. This bottling commemorates the repeal of Prohibition. It is hard to believe that was 84 years ago. Whiskey has come a long way since then.
Remus Repeal Reserve Bourbon  provided by brand representatives. All photos and opinions are my own unless otherwise stated.
I reviewed George Remus Bourbon along with the Outlaw cocktail earlier this year. Read about that bottling here.
Remus Repeal Reserve Bourbon Review
2017 Limited Edition
94 proof – 47% alcohol by volume | $74.99 750ml bottle
Blend of high rye bourbons from 2005 and 2006
@GeorgeRemus on Twitter | @GeorgeRemusBourbon on Facebook and Instagram
GeorgeRemus.com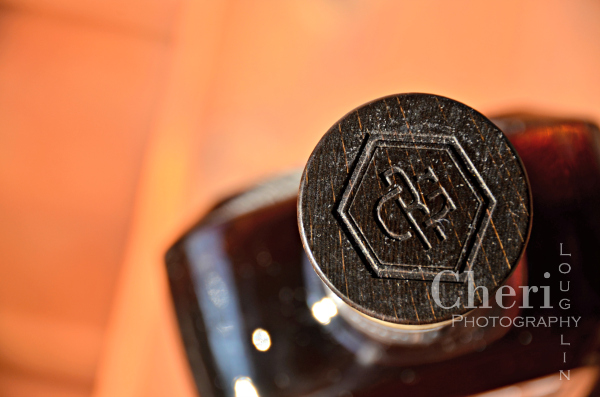 First Impressions: Tall, strong bottle appearance. It reminds me of steel building architecture. Wood top with George Remus printed on the cork. Information about this special bottling is listed on the back label.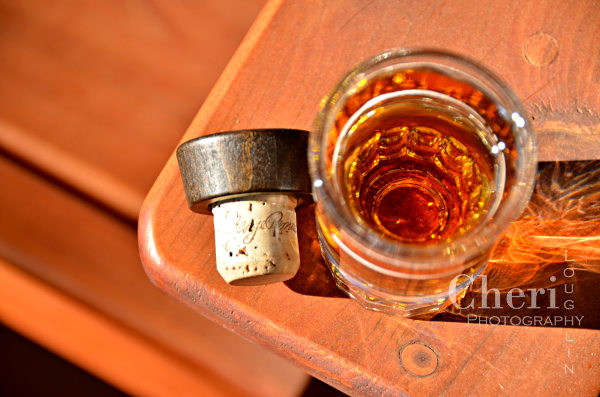 Color: Rich caramel with gold tones
Aroma: Caramel, toffee, vanilla, oak, and lightly spiced fruit cake.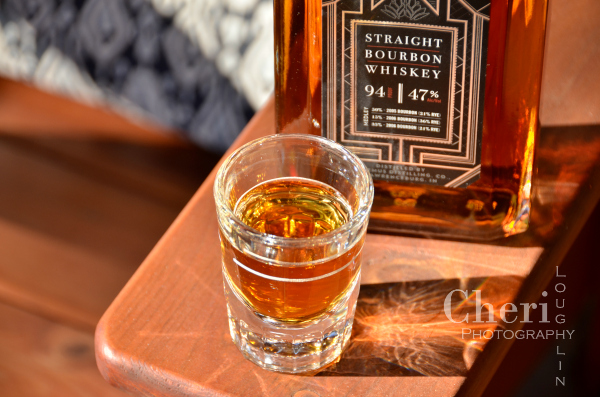 Tasted Neat: Quite a bit of burn right off the bat. Buttery notes with bits of honey. The high rye content is definitely apparent.
Tasted with Ice: More flavor is brought out with a little time to soften in the ice. It is still a little fiery on the tongue, but worth it. There are additional flavors of ginger, orange peel, spice, and dried fruit. Nice lingering finish.
Overall Impressions: The high rye content makes this one a little harsher on the tongue than their standard bourbon, but the mix of rich flavors really shines. The Repeal Reserve is full of spice and wood flavors. It lends itself to leisurely sipping rather than cocktail mixer. This would make a great gift for someone who loves higher rye content whiskies.
Subscribe to the Newsletter
All content ©2017 Cheri Loughlin, The Intoxicologist. All Rights Reserved. Chat with Cheri @TheIntoxicologist on Instagram and facebook.com/Intoxicologist
Cheri Loughlin is the Omaha writer and photographer behind www.intoxicologist.net. Email Cheri with comments and questions at str8upcocktails at gmail.com.
Remus Repeal Reserve Bourbon Review