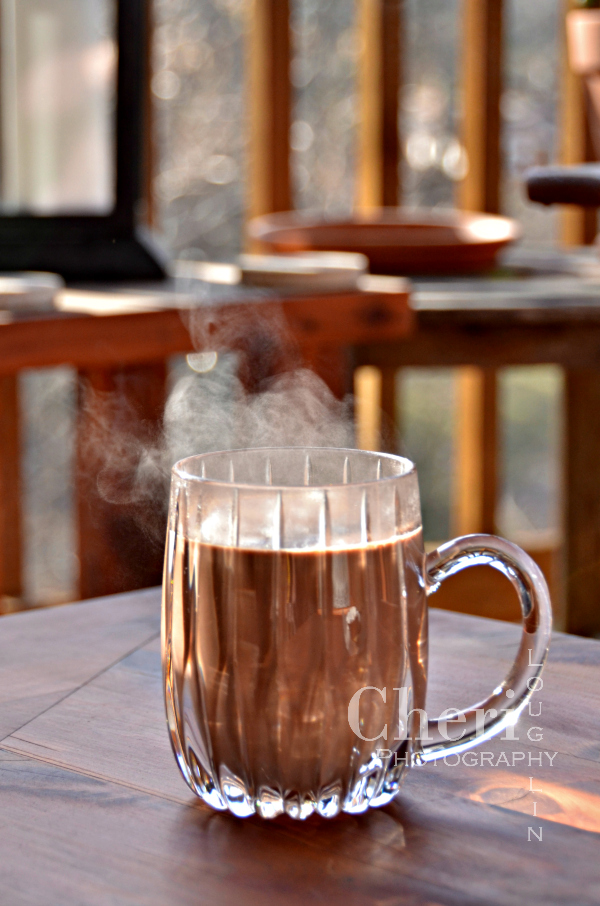 The wintery weather has been mild so far, but the wind and cold still make me want to curl up with a comfy blanket, good book, and a piping hot beverage. I loved hot chocolate as a kid and always had instant hot chocolate on hand while my girls were growing up. With the girls grown and off on their own life adventures, I rarely take the time to make hot chocolate. When I do, I go big and opt for homemade with piles of goodness on top.
Just look at all that deliciousness piled on top.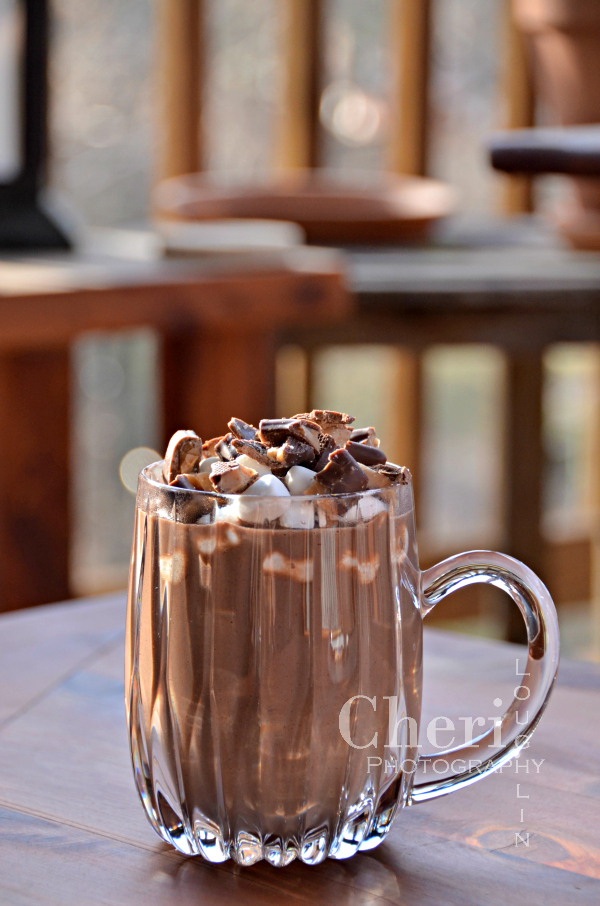 This Irish Toffee Hot Chocolate is creamy, with buttery caramel notes. Stir in the marshmallows and toffee bits for a little touch of heaven! Make this hot chocolate family friendly by skipping the liqueur. It tastes great with or without the Baileys.
Irish Toffee Hot Chocolate – recipe by Cheri Loughlin
Serves 6
1 cup Heavy Cream
3 cups Whole Milk
1/2 cup Water
1/4 cup Turbinado Raw Sugar
1 cup Semi-sweet Chocolate Chips
1/2 cup Butterscotch Chips
1/2 teaspoon Salt
9 ounces Baileys Original Irish Cream
6 snack size Heath Bars
Mini Marshmallows
Place heavy cream, whole milk, water, sugar, chips, and salt into a large saucepan. Stirring continuously, heat over medium low heat until sugar and chips are completely dissolved. Simmer for an additional 5 to 10 minutes.
Pour 1-1/2 ounces of Baileys Original Irish Cream liqueur into a heatproof mug. Top with approximately 6 ounces of hot chocolate. Top with mini marshmallows and one crushed snack size Heath Bar.
Baileys Original Irish Cream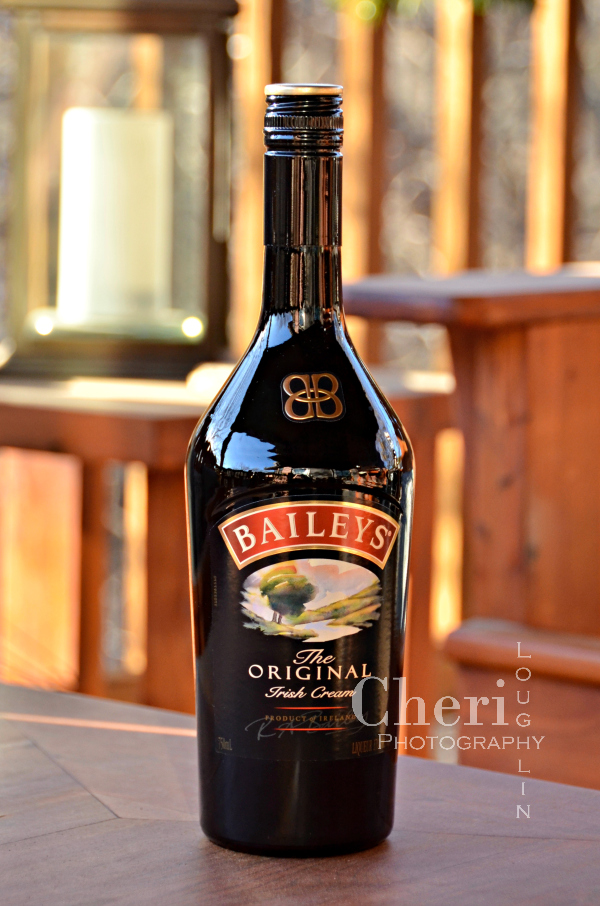 Baileys Original Irish Cream is a blend of Irish whiskey, fresh double cream, and a variety of secret ingredients. It is "currently ranked seventh among all distilled spirits sold globally" according to brand representatives. Baileys original is sold nationwide for approximately $21 for a 750ml bottle.
@BaileysUS on Facebook and Instagram | @BaileysOriginal on Twitter
Baileys.com
Baileys Original Irish Cream liqueur provided by brand representatives. All photos and opinions are my own and that of the tasting team unless otherwise stated.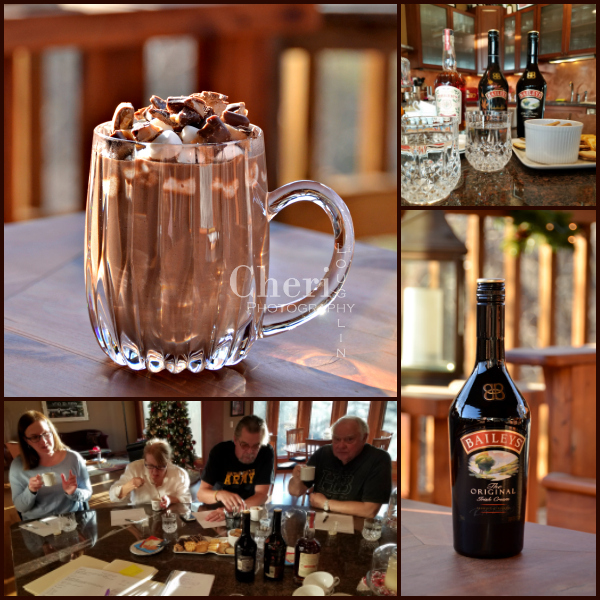 The team and I taste tested Baileys. Let's just say it was a big hit. The color is creamy light tan. It looks a bit like coffee with decadent amount of creamer added to it or yummy chocolate milk. Faint Irish whiskey and hint of caramel is evident on the nose. Both of these aromas carry over in to the taste. We tasted Irish whiskey drenched in rich cream. There are also flavors of chocolate and caramel with light sweetness.
Baileys Original Irish Cream is best served chilled over ice in my opinion. It is also very good in coffee.
Subscribe to the Newsletter
All content ©2017 Cheri Loughlin, The Intoxicologist. All Rights Reserved. Chat with Cheri @TheIntoxicologist on Instagram and facebook.com/Intoxicologist
Cheri Loughlin is the Omaha writer and photographer behind www.intoxicologist.net. Email Cheri with comments and questions at str8upcocktails at gmail.com.
Baileys Irish Toffee Hot Chocolate