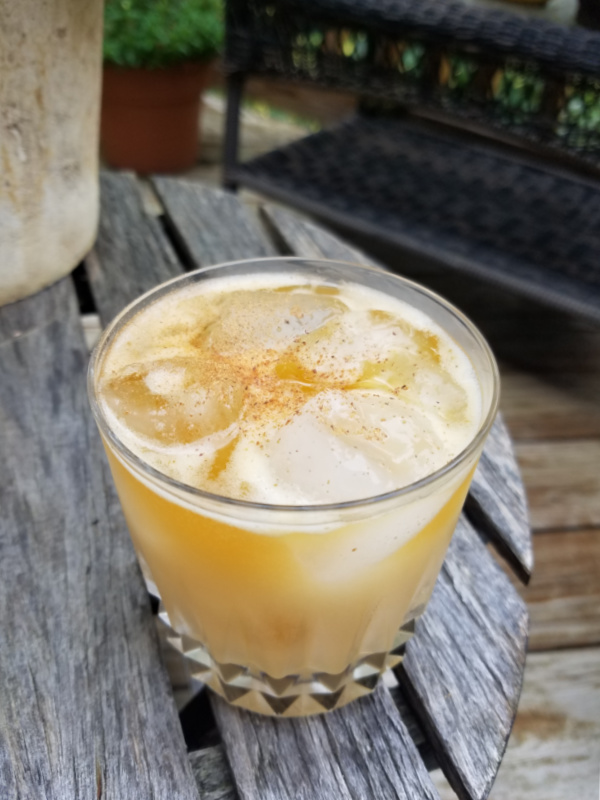 The weather in Nebraska is as crazy as this year has been. We've had temps range from the 90s to nearly freezing within a 36 hour span. Even with all the craziness, I'm optimistic we'll have a real fall season and not a hot to cold and snowy season all at once. With that thought in mind I created a summer to fall transition cocktail that plays off a traditional Pina Colada. Don't worry, there's no pumpkin spice in here.
Full disclosure: Tiki Lover's Rum was provided for review by brand representatives. As always, products are reviewed based on how they would best be used in a cocktail. The cocktail I created and my tasting notes are based upon rum that came across as playful and fun. Cocktails should be fun after all.
Enjoy!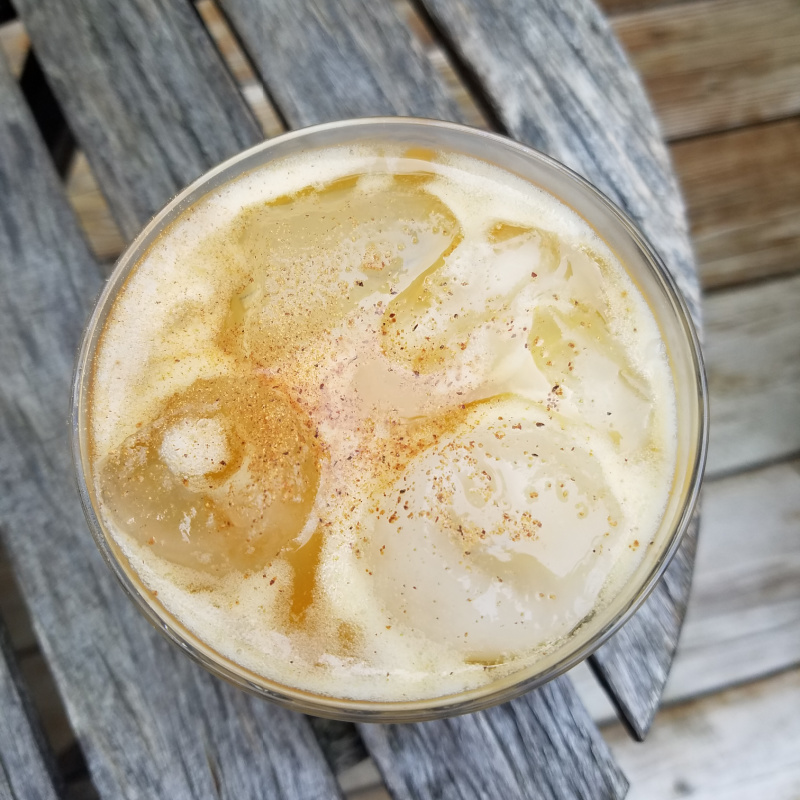 Fall Lover's Pineapple Colada – original recipe by Cheri Loughlin
1 ounce White Rum
1 ounce Pineapple Flavored Rum
3/4 ounce Falernum
1 ounce Pineapple Juice
1 ounce Cream of Coconut
1/2 ounce Dark Rum – floated
1 dash Angostura Bitters
Nutmeg Sprinkle
Place white rum, pineapple rum, Falernum, pineapple juice and cream of coconut in a cocktail shaker with ice. Shake vigorously. Strain into a large rocks glass over fresh ice. Float dark rum on top. Add a dash of bitters and sprinkle of nutmeg to finish the drink.
This is a surprisingly warming yet light sipper.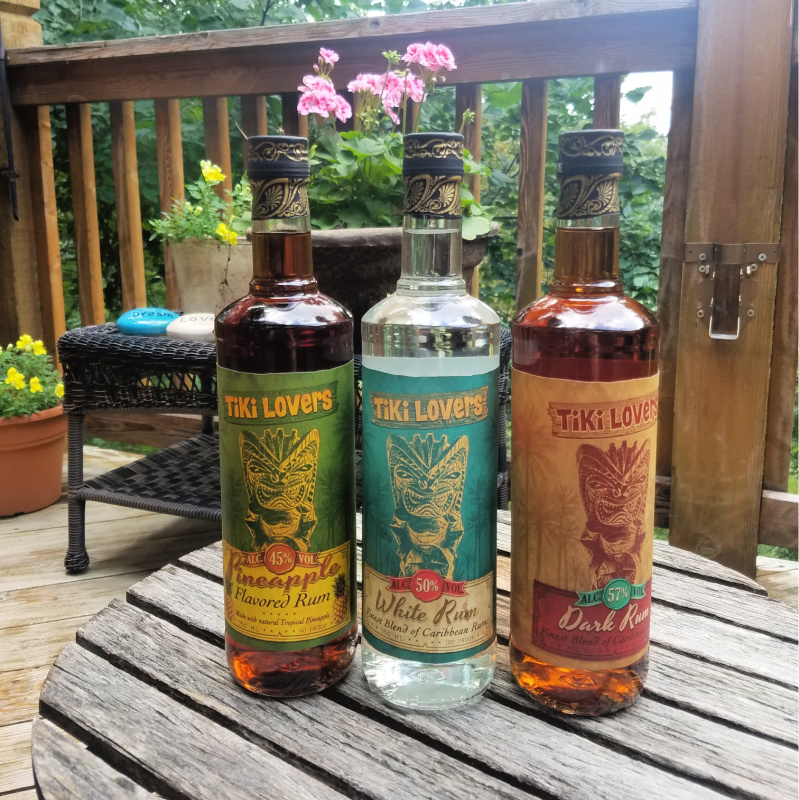 Tiki Lover's Rum Tasting Notes
Tiki Lover's White Rum
50% alcohol by volume – 100 proof
Sweetness on the nose. Fruity with a mix of tropical young coconut and fresh pineapple.
Tasted neat this displays a little burn, faint sweetness, lingering notes of chocolate on the tongue with some nuttiness. Clear with thin viscosity.
Tiki Lover's Dark Rum
57% alcohol by volume – 114 proof
Beautiful caramel amber color. No burn on the nose. Tropical notes are much less noticeable than the white rum but still has a faint pineapple note on the nose.
This is rich in flavor, little burn, with notes of toasted nut, caramel, coffee and chocolate on the tongue.
Tiki Lover's Pineapple Flavored Rum
45% alcohol by volume – 90 proof
Unsweetened pineapple on the nose with hints of warming vanilla and young coconut. This rum is a little deeper in color compared to the dark rum.
There is more sweetness in the taste than expected. Light pineapple with more fresh than artificial flavor. There is a distinct warming banana peel note to round out the full flavor.
Fall Tiki Lover's Rum Pineapple Colada