It's fall in Middle America, but with snow on the ground and temps already dipping below freezing it sure feels like winter. Ugh! I've lived here for many years and don't think I'll ever get used to the bitter cold.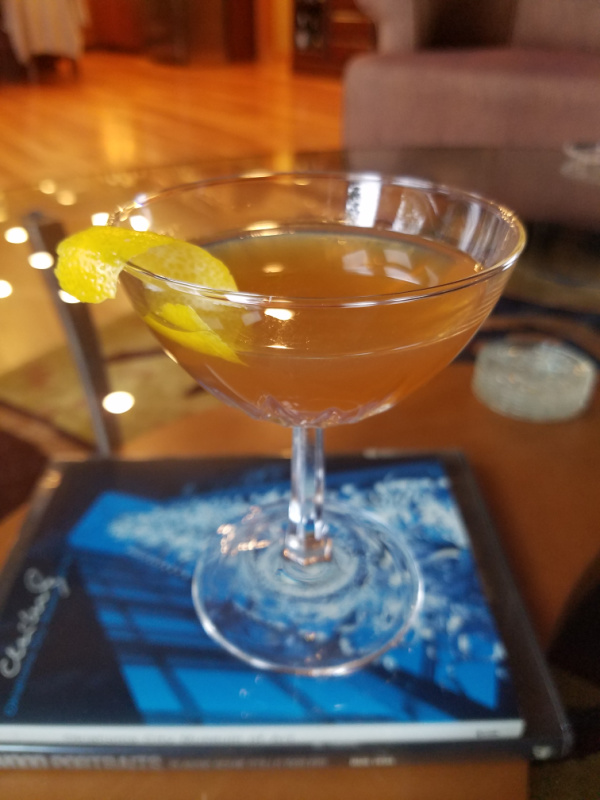 Several years ago I created a Ginger Vanilla Syrup. It tastes fabulous and it's easy to make with four common ingredients. Even better is how versatile it is to make a variety of cocktails. I originally created it to try Sam Ross's Penicillin cocktail. His recipe calls for a honey-ginger syrup that by his own admission is nearly impossible to duplicate.
My syrup relies on demerara cane sugar or dark brown sugar could also be used. If you opt to make the syrup, try it in the Lemon Ginger Hot Toddy or in a Gold Rush in addition to the winter cocktail below.
Winter Ginger Lemon Drop Cocktail
The Winter Ginger Lemon Drop is obviously a twist on the well-known Lemon Drop cocktail. The classic recipe calls for vodka, lemon juice and simple syrup. That's great, but for winter I wanted something with a much deeper, richer flavor. This version is well rounded and lush on the tongue. It has distinct lemon flavor like the original cocktail, but the ginger vanilla syrup adds a rich caramel note to the drink.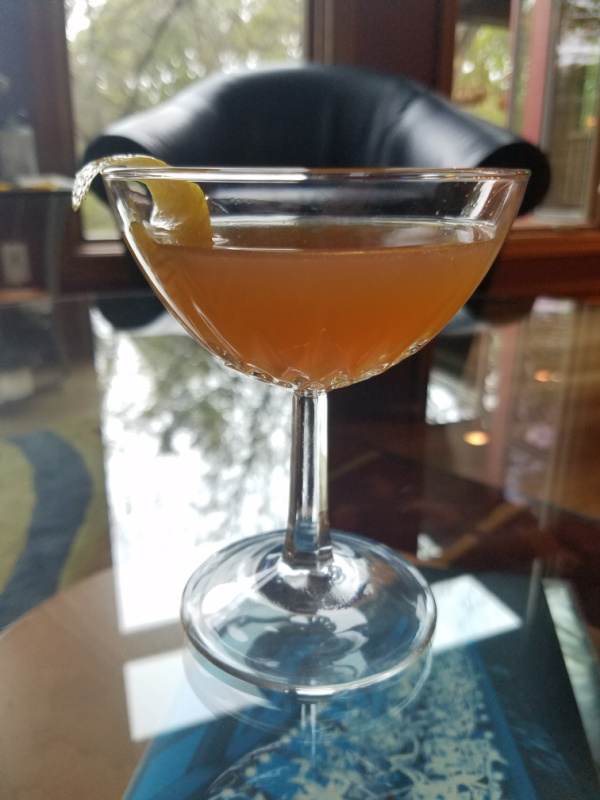 Seriously, you've got to try this one.
Winter Ginger Lemon Drop – original recipe by Cheri Loughlin
2 ounces Chase Potato Vodka
1/2 ounce Cointreau
1 ounce Lemon Juice
3/4 ounce Ginger Vanilla Syrup
Lemon Twist
Optional garnish: 1 tablespoon granulated sugar, 1/2 teaspoon cinnamon, 1/2 teaspoon allspice. Mix. Rim edge of glass with fresh lemon and dip the rim in the sugar and spice mixture.
Place liquid ingredients into a cocktail shaker with ice. Shake to chill. Strain into cocktail glass. Twist fresh lemon peel over the top and drop in the glass.
Chase Potato Vodka
Chase Potato Vodka retails for $32.99. The spirit is crisp and clean; perfect for straight vodka martinis or even better in a variety of cocktails. And the bow on the bottle is just adorable.
According to Chase representatives, Chase is the "only English vodka to be made entirely from estate grown potatoes. Produced on the Herefordshire family farm, this super-premium vodka is made entirely on one estate, making it an exquisite vodka with provenance."
Learn more about Chase Distillery spirits by visiting the Chase Distillery website. Get social with Chase Distillery on Instagram and Facebook.
Winter Ginger Lemon Drop Cocktail with Chase Potato Vodka