Duplication is inevitable when brands begin recreating flavors. However, Bacardi's latest Rock Coconut flavored rum packed a little taste surprise. Crack open a fresh bottle for a taste of the unusual.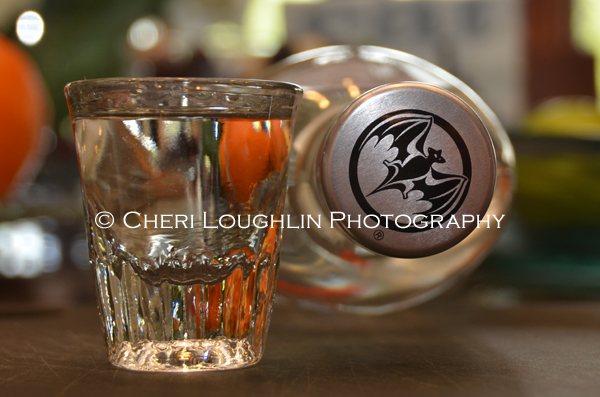 Bacardi Rock Coconut Tasting Notes
35% Alcohol. 70 Proof.
Aroma: Light coconut. Always get that 'suntan lotion' sensation with coconut flavored rums and vodkas, however hint of vanilla in here. Perhaps tiniest mention of orange.
Taste: Completely unexpected! Slight tartness. Bit of tart cherry, barely there vanilla, zing of 'something' I can't quite put my finger on at the moment. It's like that first kick of effervescence from a fresh Sprite kicking the taste buds only there aren't any bubbles here. It's the 'umph.' Minor sweetness. Bit of bitterness to the back end. Almost like zest of lime. Odd, but playful combination. Not the typical coconut rum.
Rockin' Daiquiri – created by Cheri Loughlin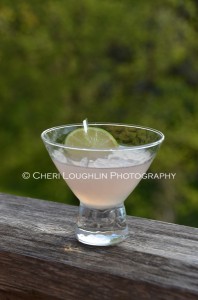 2 ounces Bacardi Rock Coconut Rum
1/4 ounce Luxardo Maraschino Cherry Liqueur
3/4 ounce Lime Juice
1/2 teaspoon Grenadine
Lime Wheel Garnish
Combine liquids in cocktail shaker with ice. Shake to blend and chill. Strain into chilled cocktail glass. Garnish with lime wheel.
Hint of coconut. Plays upon the tart factor of this particular style coconut rum. Sweetness. Could leave out grenadine if this daiquiri flavors out a bit too sweet for your taste buds.
Bacardi Rock Coconut Rum sample for review courtesy representatives of Bacardi Rum.
Cheri Loughlin is a leading cocktail and photography resource for beverage companies, event planners, businesses and individuals. High resolution cocktail and beverage stock photography images are available in downloadable digital format in the newly redesigned Stock Photography Gallery at www.cheriloughlin.com.
Twitter, Facebook, StumbleUpon – str8upcocktails @ gmail.com – ©2012 Cheri Loughlin-The Intoxicologist, All Rights Reserved. All opinions, reviews and spirits' coverage are the personal opinion and decision of Cheri Loughlin.
Rockin' the Coconut Rum Genre