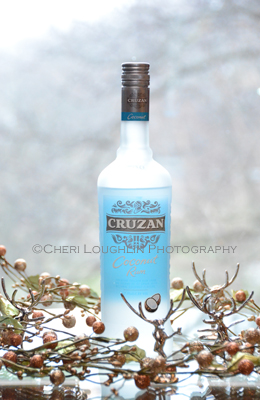 42 Proof / 21% alcohol
Suggested Retail Price: $10 to $12 range / 750ml bottle
Availability: Widely available
Cruzan Coconut Rum Tasting Notes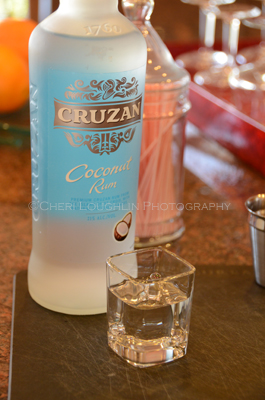 Color: Clear
Aroma: Usual suntan lotion scent, but faint. Coconut is there, lightly sweet, not quite natural at all.
Tasted Neat: Exceedingly sweet. Initial sour taste for a split second that fades completely. One dimensional coconut flavor. Three things pop out immediately – thin, sugar and flat line coconut.
In my opinion coconut rum is one of those flavors that's so difficult to nail down with a totally natural flavor. Though I wouldn't consume this neat or as a plain shot, I did enjoy some rather tasty Pina Coladas using the Cruzan Coconut rum while on vacation earlier this summer.
Mouth Feel: Thin
Possible Uses, Pairings and / or Cocktails:
Could definitely be mixed in any number of coconut flavored cocktails if sugar addition is kept to a minimal. Though the Pina Colada comes to mind first when coconut rum is in the mix, there are many more coconut rum recipes to explore.
Cruzan Confusion
1 ounce Cruzan Coconut Rum
1 ounce Cruzan Mango Rum
Splash of Pineapple Juice
Orange Wedge Garnish
Build in rocks glass over fresh ice. Garnish with orange wedge.
What are a few of your favorite coconut rum cocktails?
Review sample courtesy representatives of Beam Global
Twitter, Facebook, StumbleUpon – str8upcocktails @ gmail.com – ©2012 Cheri Loughlin-The Intoxicologist, All Rights Reserved.
Review: Cruzan Coconut Rum