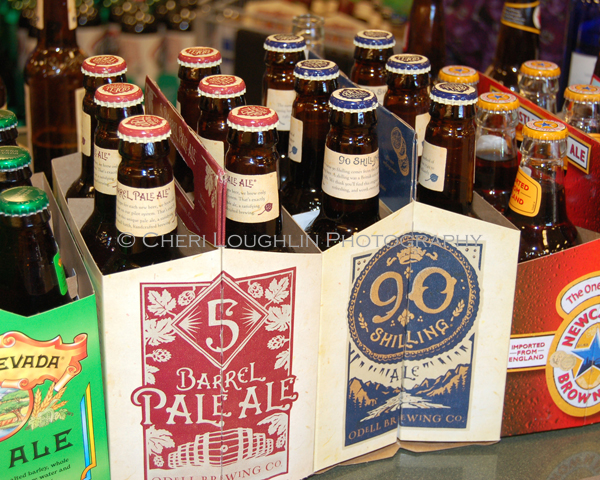 As promised, I made it out to the Odell beer tasting sponsored by Johnson Brothers Fino the day before Super Bowl.  There was quite a spread of Super Bowl party treats provided by the highway 370 Bakers and of course Odell Beer.  I was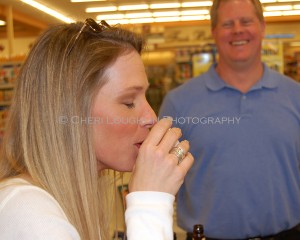 hoping the Odell Red Ale would make an appearance, but it had not been sent out yet.  I will catch that another time before it's too late. 
Of the two Odell samples offered, 5 Barrel Pale Ale and 90 Shilling, the latter was my favorite of the two.  90 Shilling seemed to have a bit more flavor with a slight mocha finish to it.  Since I'm not really a beer aficionado, I'll leave the tasting specifics to the real experts and enthusiasts.  But what I will say is go out to local tastings and get to know the craft beers that are available in your area.  One, you'll get to try new things.  Two, tastings offer a little fun.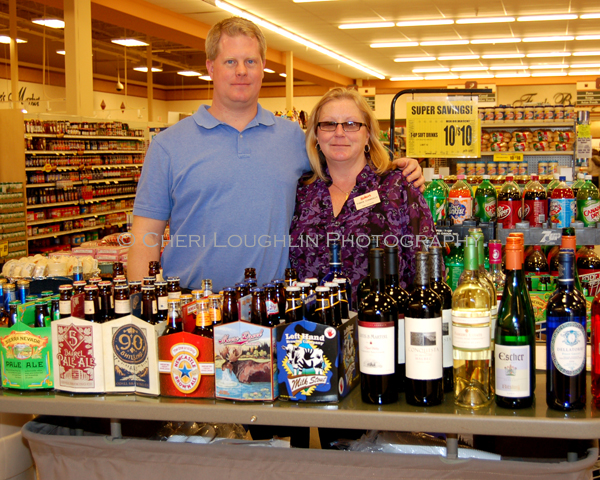 The photo by the way is me, trying to taste the beer without laughing.  Fun, see!  Jim Goodro of Johnson Brothers Fino is the one in the background being no help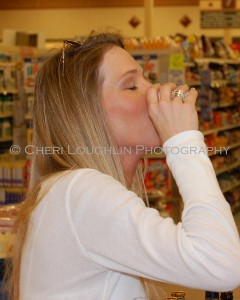 at all by the way holding back his snickers. 
Cheri Loughlin is a leading cocktail and photography resource for beverage companies, event planners, businesses and individuals. High resolution cocktail and beverage stock photography images are available in downloadable digital format in the newly redesigned Stock Photography Gallery at www.cheriloughlin.com.
Twitter, Facebook, StumbleUpon – str8upcocktails @ gmail.com – ©2011 Cheri Loughlin-The Intoxicologist, All Rights Reserved. All opinions, reviews and spirits' coverage are the personal opinion and decision of Cheri Loughlin.