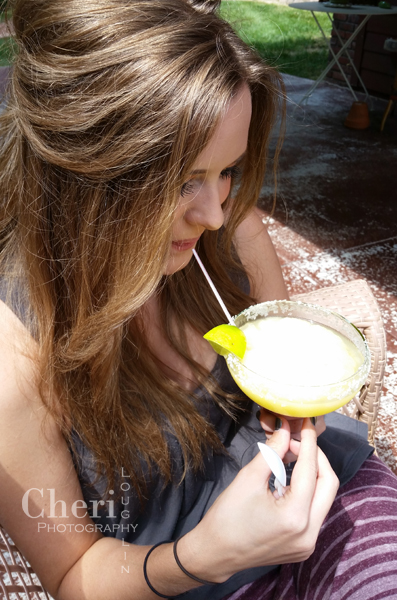 One of my daughters has been home from college with me for most of the summer. When I'm working on a cocktail development project she often asks if the drink I am working on can be made into a non-alcoholic version. Many fruited cocktails can be altered into non-alcohol drinks. They will not taste exactly the same, but something similar can be achieved.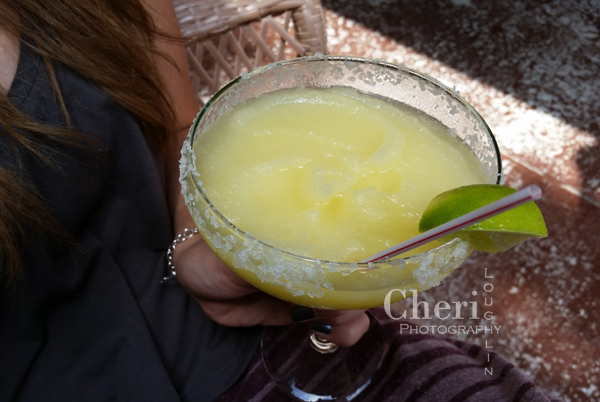 This particular hot afternoon she craved something citrusy; leaning more toward sour than overly sweet. A blended Margarita came to mind. As the recipe turned out, the flavor is citrus fresh with a little bite on the back end. Limeade adds sweetness and a bit of pucker to the taste buds at the same time. Orange Juice rounds out the drink with fresh fruit flavor. Lime balances it all out with the tartness expected from traditional margaritas. All that's left is a swipe of the tongue along the salted rim and a long cold sip. Afternoon heaven!
Frozen Virgin Margarita Recipe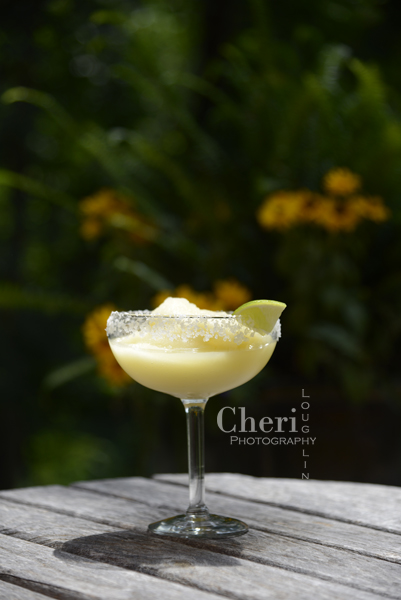 Frozen Virgin Margarita – recipe by Cheri Loughlin, The Intoxicologist
3 ounces Frozen Limeade
2 ounces Orange Juice
3/4 ounce Fresh Lime Juice
1 cup of Ice
Salt & Lime Wedge
Rim a glass with lime wedge. Dip rim into salt. Set aside. Place limeade, orange juice and lime juice in a blender with ice. Blend until smooth. Pour into prepared glass. Garnish with lime wedge on side of glass if preferred.
All content ©2014 Cheri Loughlin, The Intoxicologist. All Rights Reserved. Chat with Cheri @Intoxicologist on Twitter and facebook.com/Intoxicologist or str8upcocktails@gmail.com