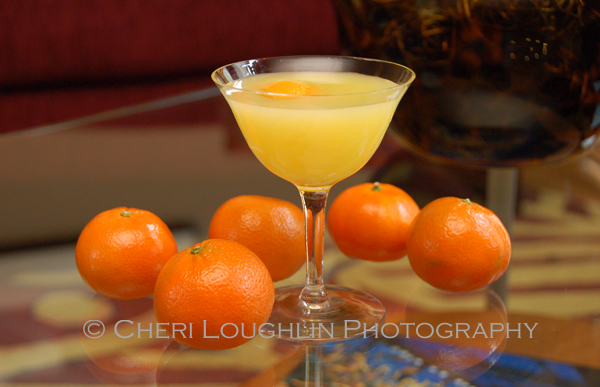 If you have ever sipped, served or ordered vodka and orange juice on the rocks then you are well aware of the ever popular Screwdriver long drink. Add a splash of Galliano to the Screwdriver and you could be sipping a Harvey Wallbanger. Both drinks have been around for ages, but became extremely popular cocktails of the 70's era.
The Screwdriver is an easy two ingredient drink with 1-1/2 to 2 ounces vodka and 3 to 4 ounces orange juice built over ice. The classic Harvey Wallbanger typically calls for 1-3/4 ounce vodka, 1/2 ounce Galliano and 4 ounces orange juice built over ice, garnished with orange slice. However, I think Galliano is really something special. It should be the crowning point in this particular cocktail. Just a smidgen more makes Harvey shine! I dabbled a bit with the Harvey Wallbanger drink for a Halloween party in 2010 and called it the Screaming Fantasma for fun. I used citrus vodka, fresh orange juice and a wee bit more Galliano for extra spirited flavor. Delicious!
Harvey is just one of those drinks you like to keep around for all occasions and moods. He is the perfect refreshing drink, the perfect gentlemen. So, I thought I would dabble just a little more and see if Harvey's Perfect for a chilled cocktail glass too. Oh, he is!
Harvey's Perfect Cocktail Recipe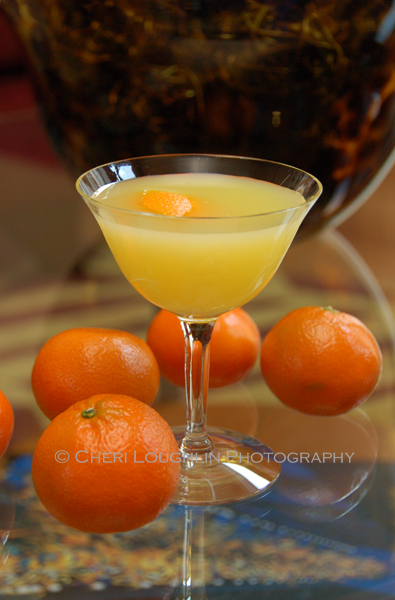 Harvey's Perfect – recipe adaption by Cheri Loughlin, The Intoxicologist
1-1/2 ounce Citrus Vodka
1/2 ounce Galliano Liqueur
1-1/2 ounce Fresh Squeezed Orange Juice
1 to 2 Dashes Angostura Bitters
Flamed Orange Peel
Combine liquids in cocktail shaker with ice. Shake to blend and chill. Strain into chilled martini glass. Garnish with flamed orange peel or orange twist.
Harvey's Perfect and Harvey Wallbanger Tips and Tricks
The beauty of the Screwdriver, Harvey Wallbanger and even Harvey's Perfect is the ease of the making the drink. There are few ingredients and they are fairly easy to make. Vodka and orange juice are readily available.
But here's the thing.
If you want a really great drink experience, take the time to juice a fresh orange. One medium size orange should yield approximately 2 ounces or a little more of juice. A hand held juicer takes only a moment of time. Fresh orange juice will totally make the difference in this drink. Fresh really will enhance the flavor. The flavor will taste lighter on the tongue rather than weigh heavily.
Think about using citrus vodka rather than plain vodka. Or try pineapple vodka for a little twist on flavor. If you are not a vodka fan, use gin or silver rum.
What is Galliano?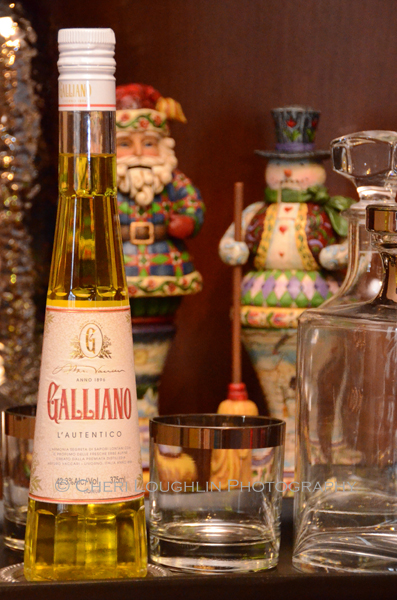 Galliano is a blend of Mediterranean herbs and plants. The recipe is secret just like so many other elixirs, liqueurs and aperitifs. But it does include Mediterranean anise, juniper, musk yarrow, star anise, lavender, peppermint, cinnamon and vanilla. The color is golden yellow, reminding me of King Midas of Greek mythology and his golden touch. Perhaps the flavor reminds me of the same. It is deeply flavorful, rich, rolling over the tongue, warming and smooth. It is truly wonderful. I think it pairs beautifully with raspberries and champagne, too.

All content ©2013 Cheri Loughlin, The Intoxicologist. All Rights Reserved. Chat with Cheri @Intoxicologist on Twitter and facebook.com/Intoxicologist or str8upcocktails@gmail.com