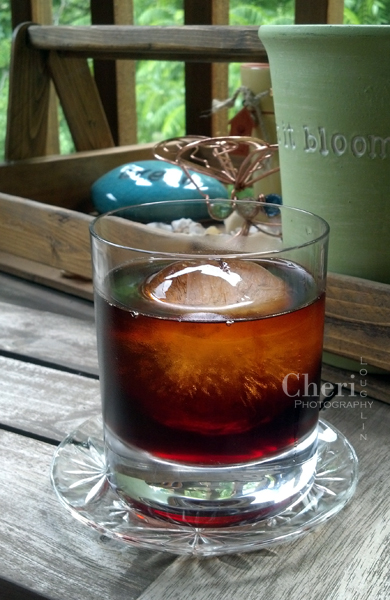 Old Ironsides is a terrific fall cocktail choice with its warming tones and dark luscious flavor. This drink takes advantage of dark, delicious sipping liqueurs. Heering Cherry Liqueur adds deep, rich cherry flavor with hints of chocolate. Cynar Artichoke Aperitif brings subtle richness with its unique twist of enchanting sharpness to the cocktail. Sailor Jerry higher proof spiced rum was recommended for Old Ironsides by the drink's creator. However there are quite a few spiced rums on the market with varying degrees of spice that would work equally as well for Old Ironsides. Choose the spiced rum you like best.
Old Ironsides Drink Recipe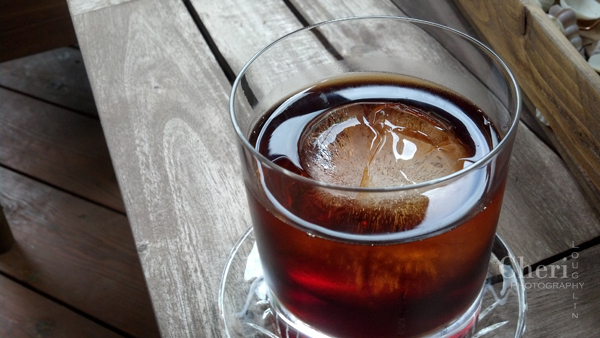 Old Ironsides was created by Sean Kenyon of Williams & Graham in Denver
Old Ironsides
2 ounces Spiced Rum such as Sailor Jerry higher proof rum
1/2 ounce Heering Cherry Liqueur
1/2 ounce Cynar Artichoke Aperitif
Maraschino Cherry Garnish
Place liquids in mixing glass with ice. Stir until well chilled. Strain into rocks glass over large ice cube. Garnish with maraschino cherry.
Old Ironsides Serving Recommendations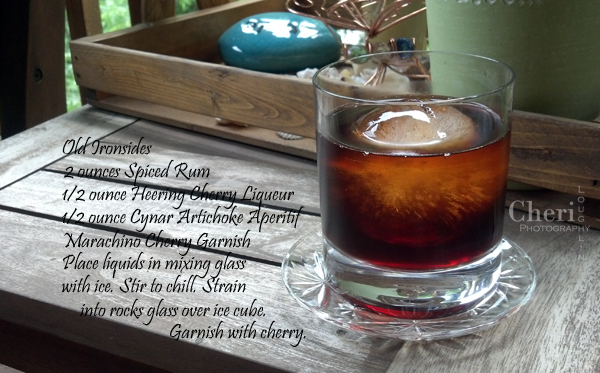 Old Ironsides is an excellent fall to winter style sipping drink. Serve this while entertaining Thanksgiving guests before or after dinner. Old Ironsides also makes a wonderful Christmas holiday cocktail party drink. It is easy to make with three ingredients and makes a great impression with its complex flavor profile.

All content ©2013 Cheri Loughlin, The Intoxicologist. All Rights Reserved. Chat with Cheri @Intoxicologist on Twitter and facebook.com/Intoxicologist or str8upcocktails@gmail.com
HECMPUUT9N4F