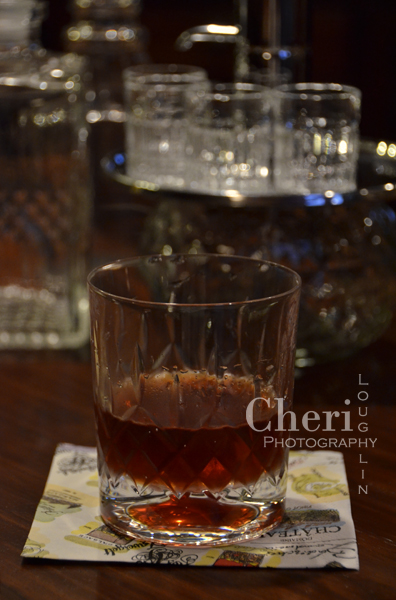 Some cocktails are meant for slow, unhurried sipping. They benefit from proper mixing and chilling. But their demise would be in long term mingling with ice in the glass. I like to sip cocktails like this while snuggled in a cozy, comfy chair, perhaps next to a nice warm fire. Red Witching Hour is perfect for late night, fireside sipping. Make one for yourself or serve this for a late night gathering with friends. It's a great leisurely kind of drink. The kind of drink you might find yourself sipping into the wee hours of the morning with the best of friends.
Red Witching Hour's flavor is deep, lush with nice cherry notes. It is a wonderful weave of bittersweet flavor. There are rich fall fruits and dark nut skin flavors. Red Witching Hour reminds me so much of fall. It is warming, luscious and inviting. The deep red color makes this a great choice for holiday time. Serve this as a pre-dinner or late evening cocktail at Thanksgiving. The scarlet red color is also perfect to pair with the Christmas holiday.
Red Witching Hour Cocktail Recipe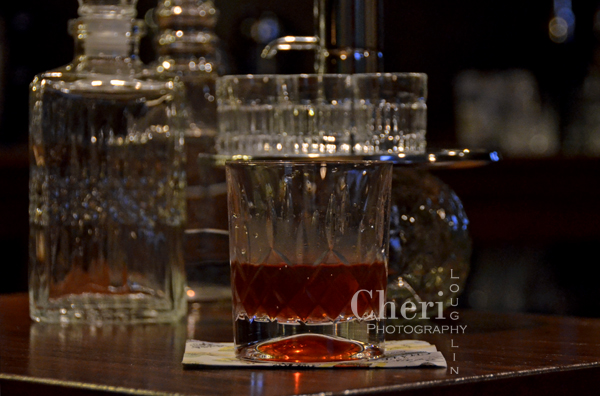 Red Witching Hour – recipe by Mixologist Cheri Loughlin
1 ounce Hennessy Cognac V.S.
1/2 ounce Armagnac Castaréde
1/2 ounce Sandeman Porto Founders Reserve
1 Barspoon Heering Cherry Liqueur
Lemon Twist Garnish
Pack rocks glass with crushed ice. Fill with water to chill glass. Set aside. Place liquid ingredients in mixing glass with ice. Stir until well chilled. Toss ice and water from chilled rocks glass. Strain mixed drink into rocks glass (no ice). Garnish with fresh lemon twist.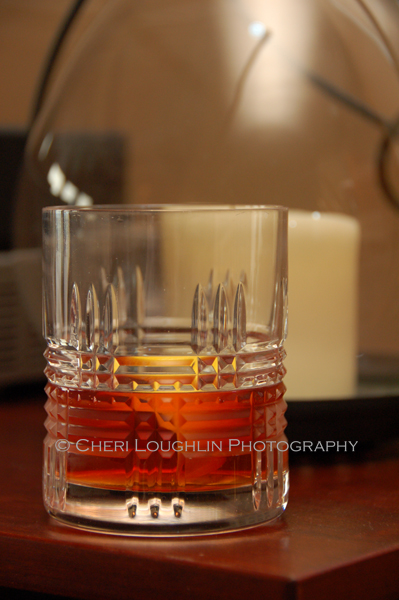 Another terrific drink served chilled in a rocks glass without ice is the Black Rose. Super delicious. A definite must try cocktail!
I used Hennessy, Armagnac Castaréde, Sandeman and Heering Cherry brands while creating this cocktail. I usually recommend using products you have on hand and those that are easily accessible to you when duplicating recipes at home. In some cases swapping brands will vary the taste results.

All content ©2013 Cheri Loughlin, The Intoxicologist. All Rights Reserved. Chat with Cheri @Intoxicologist on Twitter and facebook.com/Intoxicologist or str8upcocktails@gmail.com
Red Witching Hour Cocktail