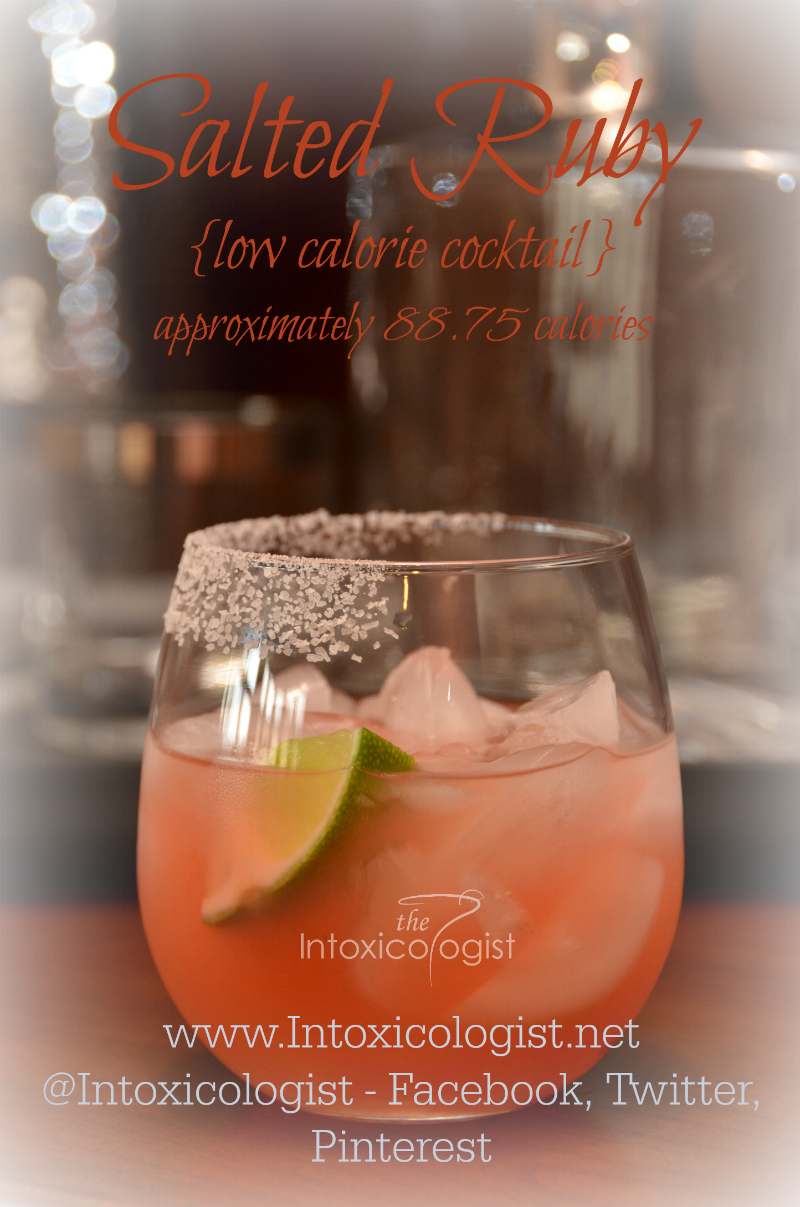 Reposado tequila gives the Salted Ruby low calorie drink a bit more depth of flavor with hint of warming spice. There is nice balance between tart citrus and fruit juice sweetness. Better yet, this drink is a quick build with 3 liquid ingredients and added orange bitters. I love the half-salted rim. This is an excellent way to dress the drink and still give guests the option of sipping from the non-salted side of the glass.
The Salted Ruby cocktail is a full-sized drink with full flavor and great mouth-feel. All this for an estimated 88.75 calories.
Salted Ruby Low Calorie Cocktail
Salted Ruby – recipe by Cheri Loughlin, The Intoxicologist
1 ounce Reposado Tequila
1/2 ounce Lime Juice
3 ounces Light Ruby Red Grapefruit Juice
3 dashes Orange Bitters
Sea Salt & Lime Wedge
Wet half rim of glass with lime. Dip in sea salt. Build liquids in highball glass over fresh ice in order given. Garnish with 1/8 lime wedge.
For more information about estimating the calories in your cocktails, check out the Counting Calories infographics.
Subscribe to the monthly Newsletter
All content ©2015 Cheri Loughlin, The Intoxicologist. All Rights Reserved. Chat with Cheri @Intoxicologist on Twitter and facebook.com/Intoxicologist
Salted Ruby Low Calorie Cocktail