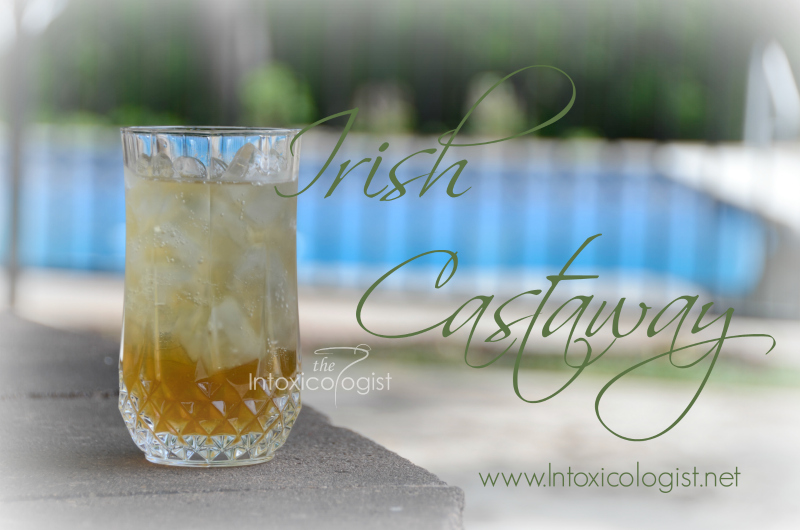 This drink is great for numerous reasons, but a champagne topper makes the Irish Castaway extra special. I love champagne, so I'll use any excuse to add it to Happy Hour.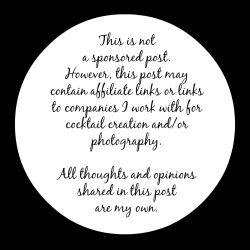 Spiced rum and Irish whiskey combine to give this drink deep, lush flavor with subtle spice. Vanilla is prevalent lending to a rich feel as the drink rolls over the tongue. Serve this drink over ice for longer lasting refreshment or serve it straight up for more festive occasions.
Irish Castaway Recipe
Irish Castaway – recipe by Cheri Loughlin, The Intoxicologist
1 ounce Shellback Spiced Rum
1 ounce Irish Whiskey
1/2 ounce Vanilla Liqueur
1/4 ounce Lemon Juice
Bar spoon of Brown Sugar
2 ounces Brut Champagne
Combine brown sugar and liquids except champagne in cocktail shaker, no ice. Stir to dissolve brown sugar. Add ice. Shake to blend. Strain into highball glass over fresh ice. Top with brut champagne.
Alternative cocktail serve: Follow directions above, except strain into chilled cocktail glass rather than highball over ice. Top with champagne. Lemon Twist garnish.
Irish Castaway is perfect for St. Patrick's day with its Irish whiskey inclusion.
Subscribe to the monthly Newsletter
The Irish Castaway recipe was commissioned by representatives of Shellback Rum as part of The Intoxicologist Corporate Mixology program. Find this recipe and more created by Cheri Loughlin for Shellback Rum on this site and at ShellbackRum.com and by following Shellback Rum on Facebook.
All content ©2015 Cheri Loughlin, The Intoxicologist. All Rights Reserved. Chat with Cheri @Intoxicologist on Twitter and facebook.com/Intoxicologist