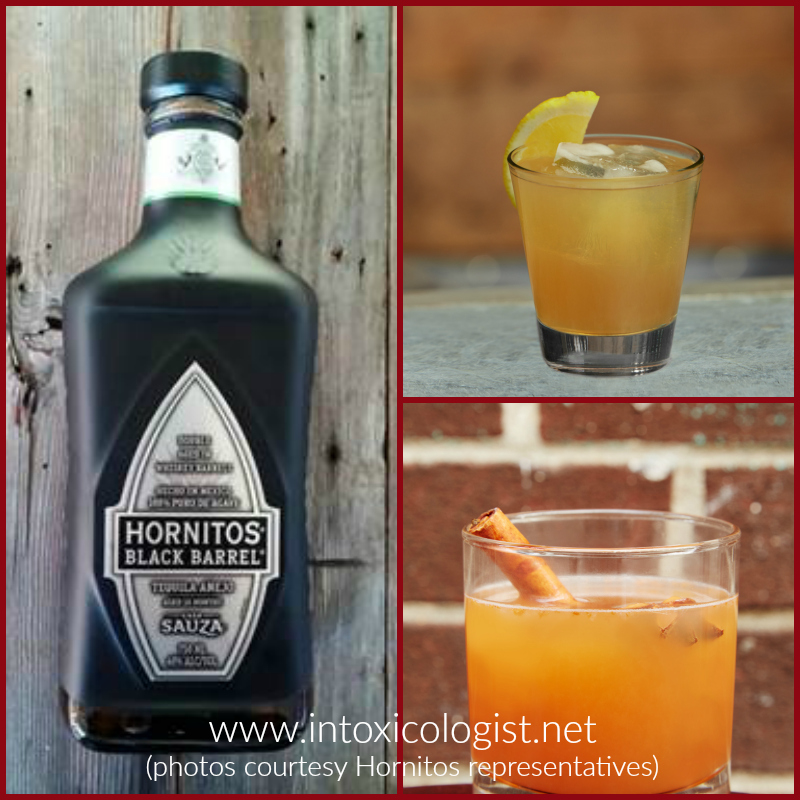 Hornitos product, recipes and cocktail photos provided by brand representatives. All comments and opinions are my own unless otherwise stated.
If you ask me, the best Valentine's Day is spent in the comfort of home. Making reservations months in advance at the swankiest restaurant in town never makes it to my to-do list. And really, how romantic can a quiet dinner for two be in a restaurant maxed out to capacity with other couples looking for the same romantic dinner for two?
Now don't get me wrong. Every girl, or guy for that matter, loves to be wined and dined and made to feel special. But a restaurant can't do that. People do that. They do it for each other in ways that are meaningful to each other.
Staying in on busy holiday nights is definitely more my style. Luckily it's my significant other's style as well. Since it's rather chilly this time of year a roaring fire is perfect for a quiet evening at home. And to be perfectly honest, some of our more indulgent meals aren't lobster or steak out at some restaurant.
It doesn't have to be complicated to create a special evening with someone special.  A special meal for us can be as simple as a charcuterie plate with wine or a loaded nacho platter with tequila. Easy, simple and quality time together. That's what's really important.
So kick back this Valentine's Day. Trade in fine dining for quality company, indulgent comfort food, and a few good drinks.
Hornitos Black Barrel Tequila Valentine's Day Cocktails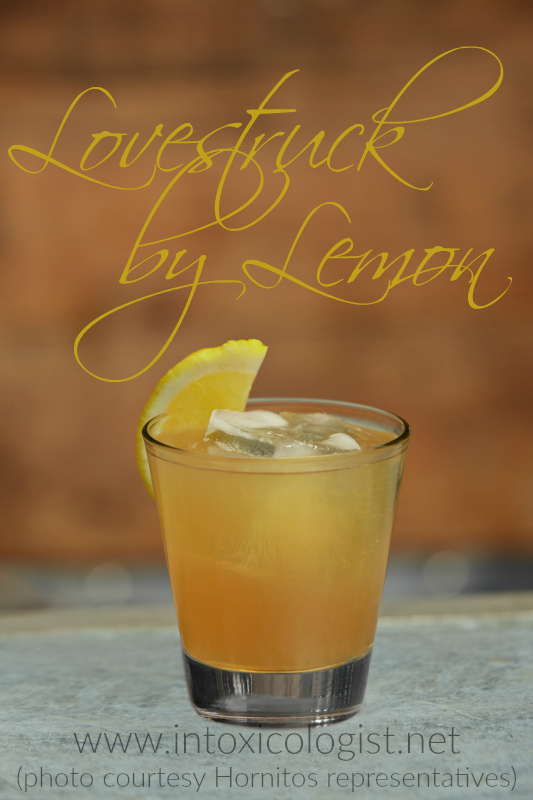 Lovestruck by Lemon
1-1/4 ounce Hornitos Black Barrel Tequila
1/2 ounce Lemon Juice
1/4 ounce Agave Nectar
Lemon Wedge
Place liquid ingredients in a shaker with ice. Shake to blend and chill. Strain into a rocks glass over fresh ice. Garnish with lemon wedge.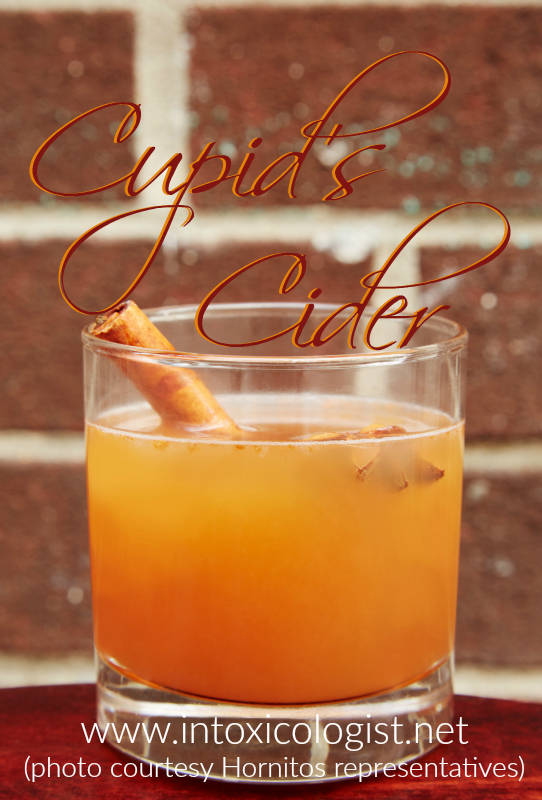 Cupid's Cider
1-1/2 ounce Hornitos Black Barrel Tequila
3/4 ounce Apple Cider
2 ounces Water
3/4 ounce Cinnamon Syrup *
1 ounce Lemon Juice
2 Dashes Angostura Bitters
Cinnamon Stick and Apple Wedge Garnish
Cold Serve: Combine liquid ingredients in a rocks glass over ice. Stir. Garnish with cinnamon stick and apple wedge.
Hot Serve: Heat apple cider, water, cinnamon syrup, and lemon juice to low simmer (1 to 1-1/2 minute in microwave.) Pour tequila into a heat-proof mug. Pour heated mixture over the tequila. Add bitters. Garnish with apple wedge. Stir with cinnamon stick.
*Cinnamon Syrup: Place 1 cup of water, 1 cup granulated sugar and 4 crushed cinnamon sticks in a small saucepan over medium heat. Stir continuously and bring to a soft boil (2 to 5 minutes.) Remove from heat and allow mixture to cool completely. Strain mixture into a glass bottle. Discard cinnamon sticks. Refrigerate mixture until ready to use.
Hornitos Black Barrel Tequila Official Tasting Notes
80 proof / 40% abv
Suggested retail price: $30 for 750ml bottle
Hornitos Black Barrel Tequila is triple aged, 100% agave tequila. It is first aged in American Oak barrels for 12 months. After the first aging, the flavorful tequila is placed in deeply charred American Oak barrels for four months. This additional process gives the tequila its golden amber color with smoky notes often associated with whiskey. The tequila is aged one last time for two months in specially toasted American Oak barrels. This last process imparts depth of flavor and complexity to the spirit.
The color is golden amber with floral and almond aroma. Hornitos Black Barrel Tequila is full bodied with mild finish. The smoky flavor is evident, yet the tequila retains smooth character with vanilla notes. Agave flavor lingers lightly on the palate.
What do you do to make Valentine's Day special?
Subscribe to the monthly Newsletter
All content ©2016 Cheri Loughlin, The Intoxicologist. All Rights Reserved. Chat with Cheri @Intoxicologist on Twitter and facebook.com/Intoxicologist
Cheri Loughlin is the Omaha writer and photographer behind www.intoxicologist.net and author of Cocktails with a Tryst: An Affair with Mixology and Seduction. You can email Cheri with comments and questions at str8upcocktails@gmail.com.
Hornitos Black Barrel Tequila Valentine's Day Cocktails