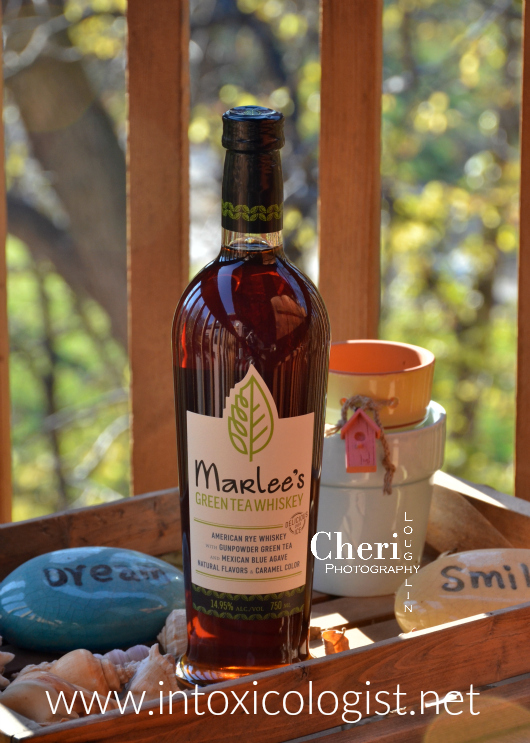 Marlee's product provided by brand representatives. All photos, comments and opinions are my own unless otherwise stated.
Marlee's Green Tea Whiskey is a blend of American Rye Whiskey, organic Mexican blue agave, and Chinese gunpowder green tea. It is blended and bottled in Bardstown Kentucky.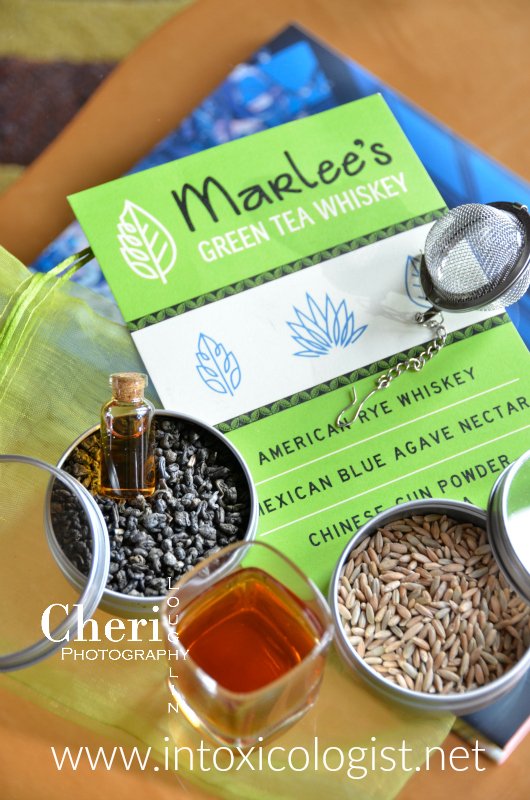 I tasted Marlee's Green Tea Whiskey recently at the request of brand representatives. I've got to say, it tastes just like softened green tea with a little kick in the pants. Marlee's recommends serving this with ice, muddled lime or a splash of lemonade or ginger ale. But honestly, all it needs is ice and it's good to go. It's a breeze to sip through without thinking about the added booze. It would be super easy to blow through an entire bottle in an afternoon just by refilling your tea glass. But that wouldn't be sipping responsibly now would it?
Marlee's Green Tea Whiskey Tasting Notes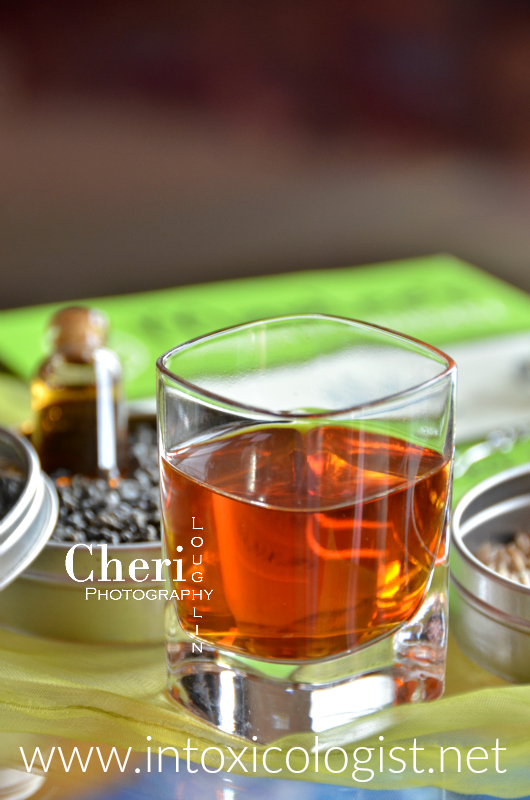 This flavored whiskey is dark amber to caramel in color. Maybe you'd call it chestnut. It's about the color of cinnamon syrup. Perhaps I need a whiskey color wheel for calling colors.
Its aroma is a combination of tea and whiskey of course. There is some sweetness, but not sugary. There is a sharp bitter edge that reminds me more of black tea than green tea. The whiskey aroma is drying to the back of the throat. Green tea aroma is much softer than I imagined. Perhaps I was thinking green tea similar to Zen Green Tea liqueur.
The taste is light and a bit thin. Lots and lots of tea flavor flows out immediately. I taste a hit of fruit roundness such as fig. There is very little if no burn at all sipping neat. This is what makes Marlee's so easy to consume and fast! Alcohol burn lets you know you're consuming liquor. Without the burn it's easy to just keep sipping and refilling until you're already flat on your ass.
Add ice to a short glass and fill with Marlee's Green Tea Whiskey for a taste similar to lightly sweetened southern iced tea.
Subscribe to the monthly Newsletter
All content ©2016 Cheri Loughlin, The Intoxicologist. All Rights Reserved. Chat with Cheri @Intoxicologist on Twitter and facebook.com/Intoxicologist
Cheri Loughlin is the Omaha writer and photographer behind www.intoxicologist.net and author of Cocktails with a Tryst: An Affair with Mixology and Seduction. You can email Cheri with comments and questions at str8upcocktails@gmail.com.
Marlee's Green Tea Whiskey Review