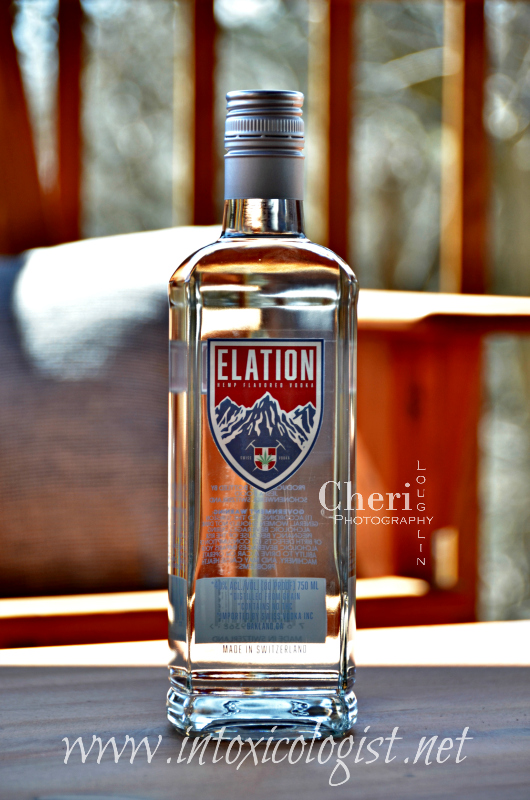 We all knew the day would come. Hemp flavored vodka has arrived. Elation is the first established hemp flavored vodka within the United States. It is imported by Swiss Vodka Inc. Before anyone gets their hopes up about hemp, this vodka will get you drunk, but not high. It contains 0% THC. ("THC, or tetrahydrocannabinol, is the chemical responsible for most of marijuana's psychological effects." – Live Science. Read more here.)
Elation Hemp Flavored Vodka sample provided by brand representatives. All photos and opinions are my own unless otherwise stated.
Elation vodka is made with a combination of wheat and rye. It is three times distilled and flavored with Swiss hemp blossoms rather than hemp seeds. It is produced and manufactured in Winterthur, Switzerland, and bottled at 40% alcohol by volume / 80 proof.
Elation Vodka Tasting Notes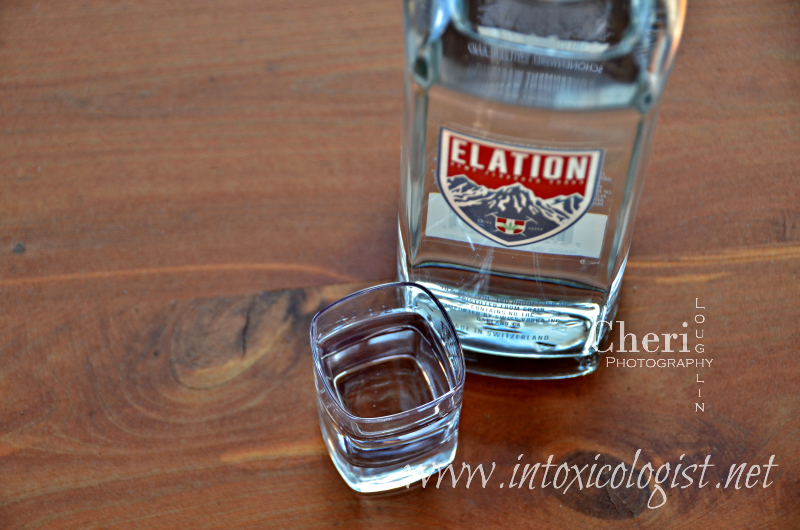 I'm not sure what my expectations were when sampling hemp flavored vodka. The aroma filled the area as soon as I began pouring from the bottle.
There is sharpness on the nose like that of herbs, botanicals and oddly enough, gin-like qualities. It's a bit pine tree-ish. The odor is musty and sharp. It reminded me of jute or twine. You know, the odor that wafts up when thick twine is rubbed together briskly? That's what it smelled like to me. My sister used to do a lot of macramé when she was a teenager. The smell of the macramé twine rubbing together as she knotted projects is exactly what came to mind when I smelled Elation vodka.
The taste is bitter, sharp and full of pine. There is mild burn. The flavor reminds me of pine needles and Christmas. A weird after taste lingered on the back and sides of my tongue. There is the tiniest amount of sweetness in the flavor. It does have good viscosity.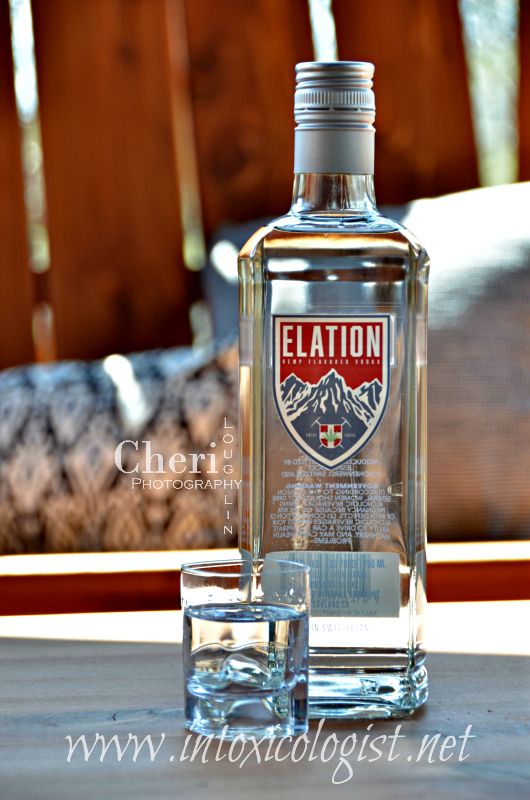 This was an unusual flavor to sample. I'm glad I had the opportunity to try it, but I'm not a fan. For me it's too much like gin, yet not enough. Marketing materials point to the Hemp Mojito as its signature cocktail. I didn't make one, but can't see it working for my tastes. An altered Bloody Mary might be a better cocktail for hemp flavor.
Elation Hemp Flavored Vodka has received international awards, so there are a lot of people out there who liked what they tasted. So give it a whirl if you have the opportunity to sample it. The worst thing that could happen is you'll add one more recognizable flavor to your palate's memory.
Subscribe to the monthly Newsletter
All content ©2016 Cheri Loughlin, The Intoxicologist. All Rights Reserved. Chat with Cheri @Intoxicologist on Twitter and facebook.com/Intoxicologist
Cheri Loughlin is the Omaha writer and photographer behind www.intoxicologist.net and author of Cocktails with a Tryst: An Affair with Mixology and Seduction. You can email Cheri with comments and questions at str8upcocktails@gmail.com.
Elation Hemp Flavored Vodka Review