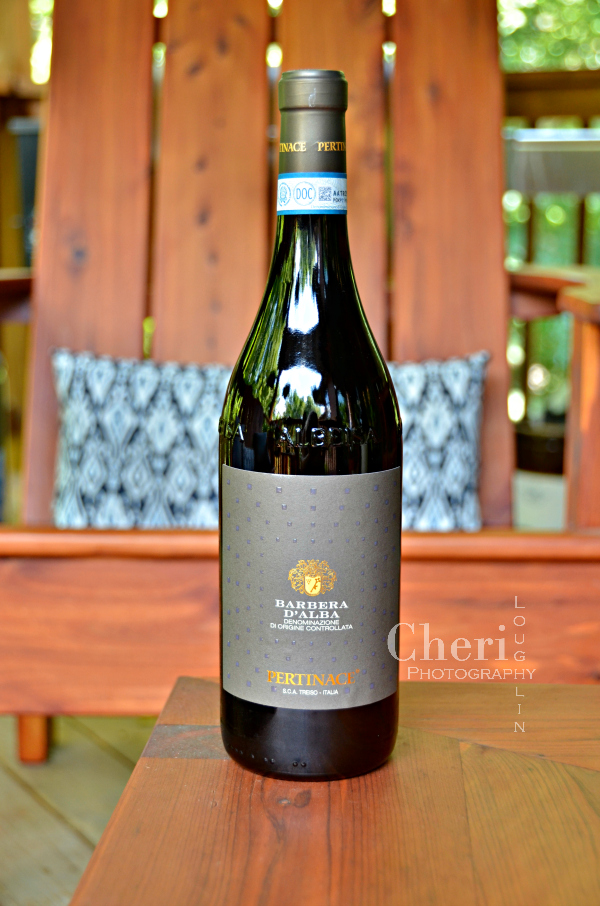 Have you ever wondered what the letters "DOC" mean on Italian wine labels? Pertinace Barbera d'Alba DOC has such a label around the bottle neck. What it means exactly is "Denominazione di Origine Controllata" or Controlled Designation of Origin. This is an Italian designation meaning the wine is produced in a specific region, according to detailed regulations. The purpose of this designation is to preserve traditional winemaking practices within each prescribed region. Regulations include things such as the type of grapes used in that region and how long wine is aged among other things.
Currently there are approximately 330 Italian wines with the DOC designation. This map shows the Piedmont region where Barbera d'Alba DOC comes from as well as other well-known Italian wine regions. This map from Wine Folly shows much more detail regarding regions and the types of wines produced within each region. By the way, Wine Folly is an excellent starting place to learn about wine basics. There are lots of cool graphics over there, too.
Pertinace Barbera d'Alba DOC 2014 provided by brand representatives. All photos and opinions are my own unless otherwise stated.
Pertinace Barbera d'Alba DOC 2014 Review
$15 price point | 13.5% alcohol by volume | 100% Barbera grape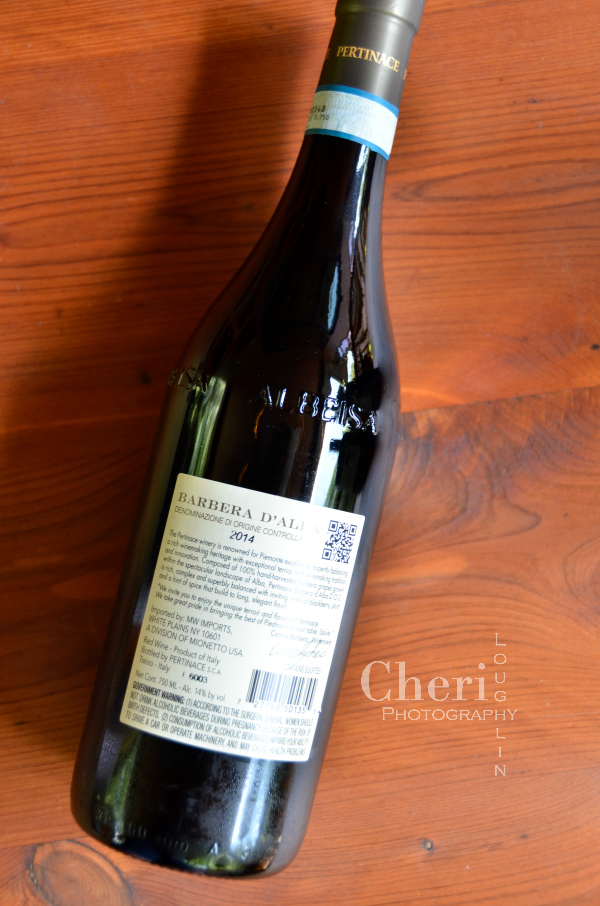 First Impressions: The bottle has raised lettering on the glass around the base of the neck. That is always a cool touch. What I really liked about the label though was the pattern of tiny raised squares. As I ran my index finger over them, all I could think about is the texture the wine itself might have. Then the back label contained information about the vineyard and wine tasting notes. That is always something I appreciate when choosing new wines.
Color: Deep red like garnet with purple highlights.
Aroma: Ripe raspberry and sweet dark cherry notes with tinge of ripe strawberry come to the forefront. There is also a touch of vanilla.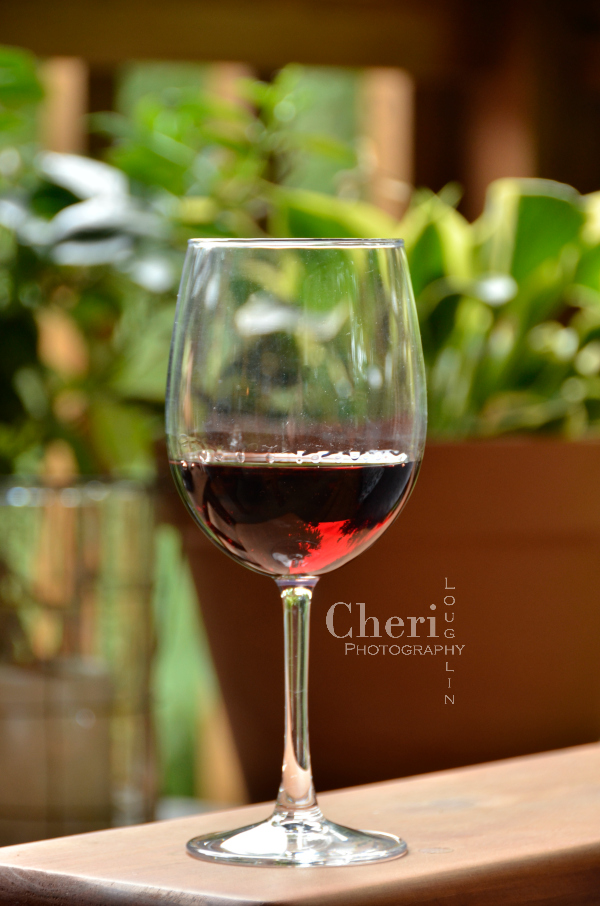 Taste: This wine contains bold fruit flavor with gentle sweetness. In addition to the berry and cherry notes there seems to be a little bit of plum adding to the richness and warmth of this wine. It has medium mouth feel and dry lingering finish.
Overall Impressions: Italian wines are not my everyday choice, but I like this one. It is fruit forward with a little bit of earth and wood in the undertone. The flavor is bold and not too sweet. There are a lot of flavors mingling in this wine, but they are all in balance.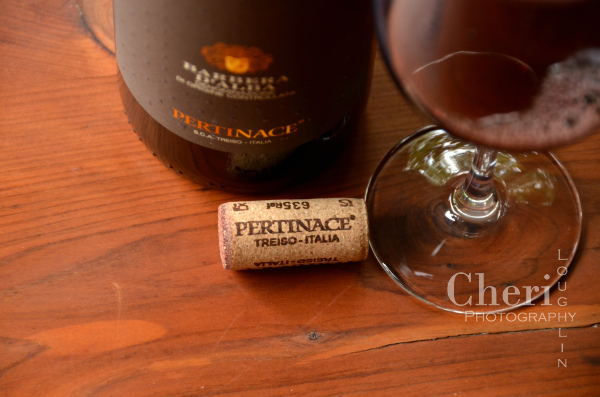 Pairing Ideas: I would pair this with braised short ribs or a charcuterie platter with a mix of bold cheeses and soft creamy cheeses and thin breadsticks.
What Italian wines would you recommend?
Subscribe to the Newsletter
All content ©2017 Cheri Loughlin, The Intoxicologist. All Rights Reserved. Chat with Cheri @TheIntoxicologist on Instagram and facebook.com/Intoxicologist
Cheri Loughlin is the Omaha writer and photographer behind www.intoxicologist.net. Email Cheri with comments and questions at str8upcocktails at gmail.com.
Pertinace Barbera d'Alba DOC 2014 Wine Review