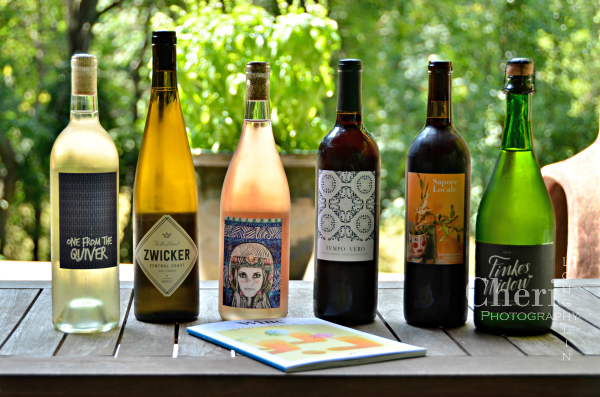 Winc.com is a monthly online wine club. I reviewed a few wines from their summer listing earlier this year. At the time of that writing I signed up as a Winc.com affiliate and was a member of their wine club. In full disclosure I will let you know that I am still an affiliate, but no longer subscribe to receive monthly shipments. I occasionally purchase wines online, but thoroughly enjoy hand picking wine after reading label after label at my local wine and spirits shop. I guess I am just old school that way.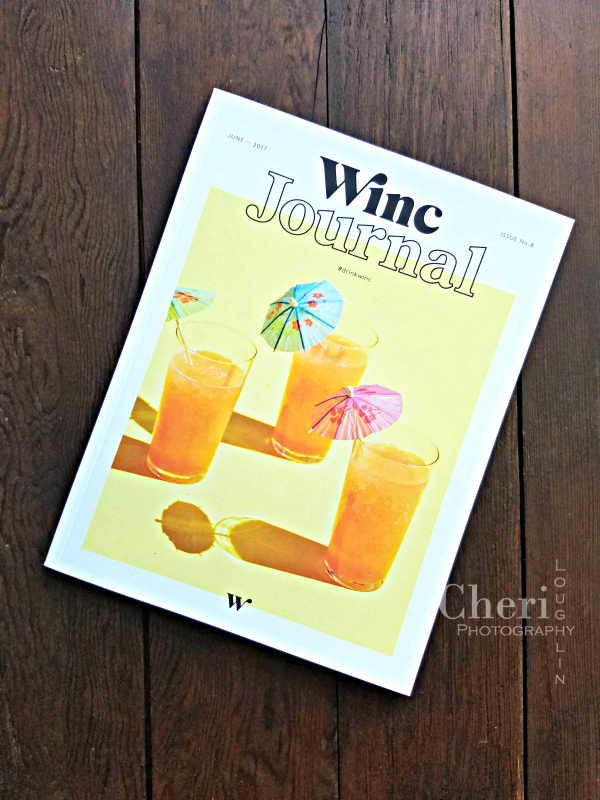 However, Winc.com does have a nice selection of boutique style wines that you may never see in your local liquor store. The wines are also reasonably priced. So if you are someone who would rather shop online or even have someone else choose wines for you based on your preferences, by all means, give Winc.com a try.
Winc.com red wines provided by representatives. All photos, comments and opinions are my own unless otherwise stated. This post contains affiliate links.
Sapore Locale Nero D'avola 2015 Review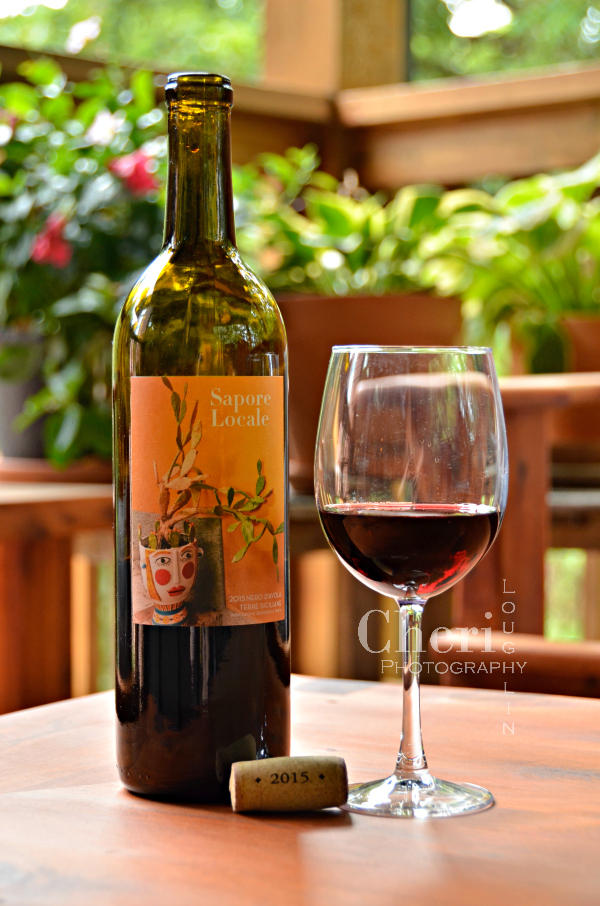 First Impressions: This Italian wine was chosen from the Winc.com portfolio primarily due to the label. It is interesting and charming. It reminds me of old style kitchen art.
The cork is imprinted with the year.
Color: Deep red with reddish pink aura around the liquid rim.
Aroma: Full of red fruits such as strawberry, ripe red cherry, raspberry, and faint cranberry. There are some herb and spice notes.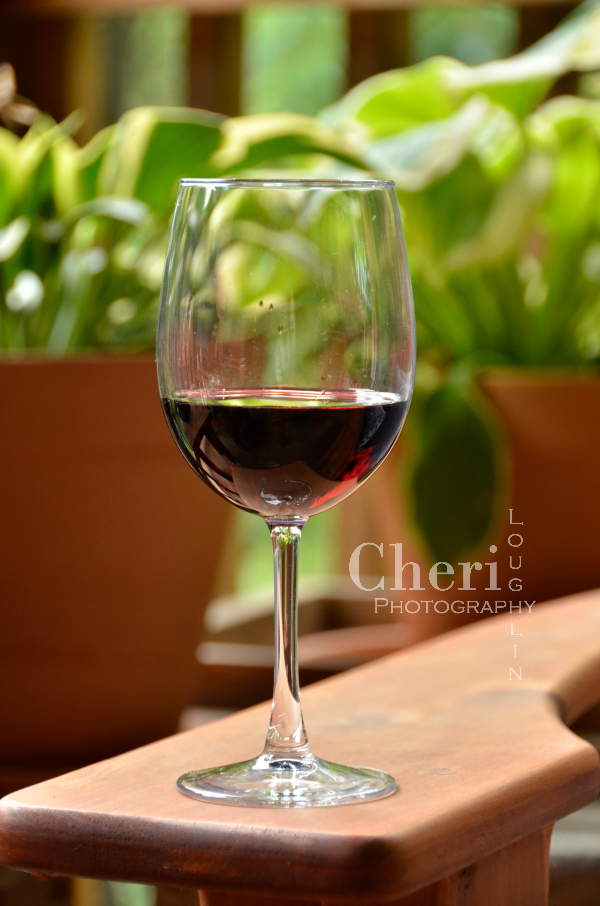 Taste: Lots of cherry, a bit of wood and earthiness, leaning toward the sweeter side of wine though there is some tartness. Medium mouthfeel. This is a zippy, full of pizzazz style wine.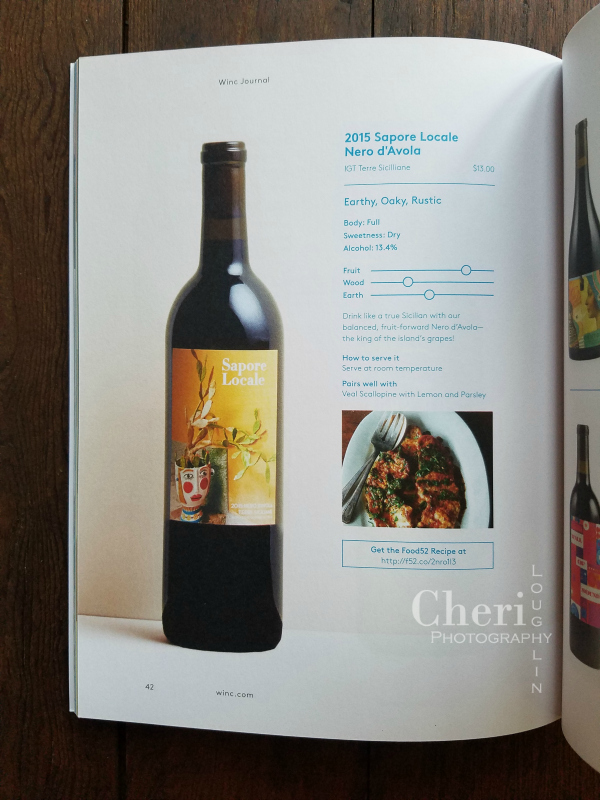 Overall Impressions: This is a good value at $13. It is fruit forward, relying on sweetness to carry it through. It would make a terrific hostess gift for sweeter red wine lovers. The artwork style label makes it a good choice for art and photography lovers.
I would suggest pairing this with pizza or something with red sauce. Nothing too gourmet. Something relaxed.
Tempo Vero Barbera Monferrato DOC 2015 Review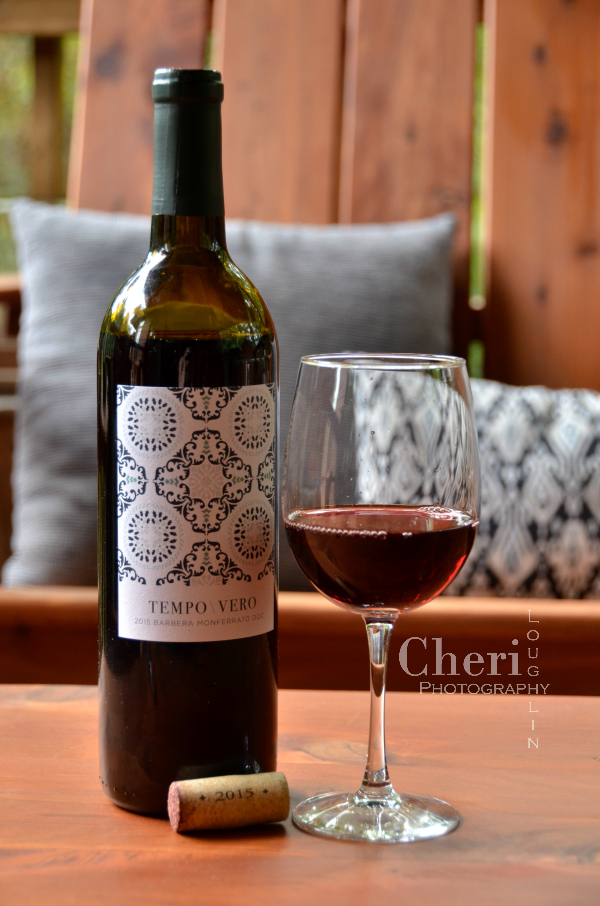 First Impressions: The label reminds me of old style wallpaper or some modern kitchen backsplash tiles. The look is soft, understated, and relaxing to look at. I love the muted green color with dusty dark gray detail.
This cork is also stamped with the year. If you are a cork collector it is kind of fun to have a few years in the collection.
Color: As it sits on the table the color looks like rusty red with orange. Held to the light it turns crimson to ruby or garnet color.
Aroma: Lots of cherry and strawberry on the nose with a bit of tartness.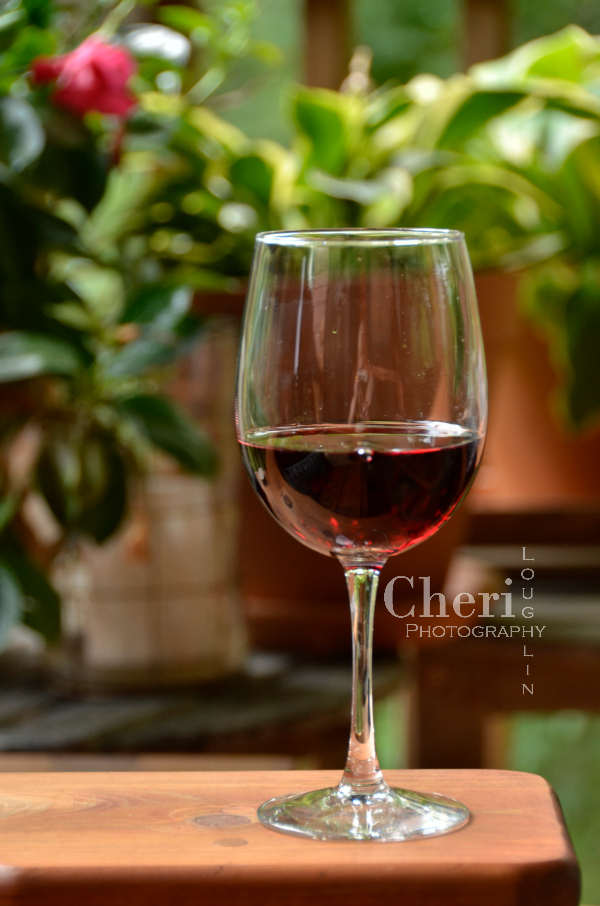 Taste: The first sip is a shock to the tongue. I highly recommend waiting to form a first impression until the second or third sip, especially due to the acidic nature of this wine. Once it has mellowed on the tongue a bit there is newly ripened strawberry in the taste. It is fruit forward, but not sweet at all. This is an extremely tangy wine with medium body and lingering dryness on the tongue. There are red cherry notes that taste tart on all sides of my tongue.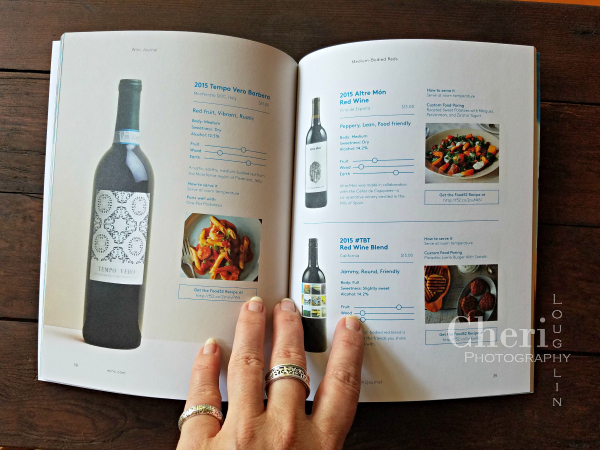 Overall Impressions: This was just okay wine to me. I prefer full bodied wines with lush mouthfeel. Wines that lean too heavily on sweet or tangy dryness do not appeal to me as much. But that is just me. This might be the perfect wine for someone who likes dry fruited wine.
I would pair this with rich red sauces, sweet tangy barbeque ribs or creamy alfredo.
Subscribe to the Newsletter
All content ©2017 Cheri Loughlin, The Intoxicologist. All Rights Reserved. Chat with Cheri @TheIntoxicologist on Instagram and facebook.com/Intoxicologist
Cheri Loughlin is the Omaha writer and photographer behind www.intoxicologist.net. Email Cheri with comments and questions at str8upcocktails at gmail.com.
Winc.com Red Wines for $13