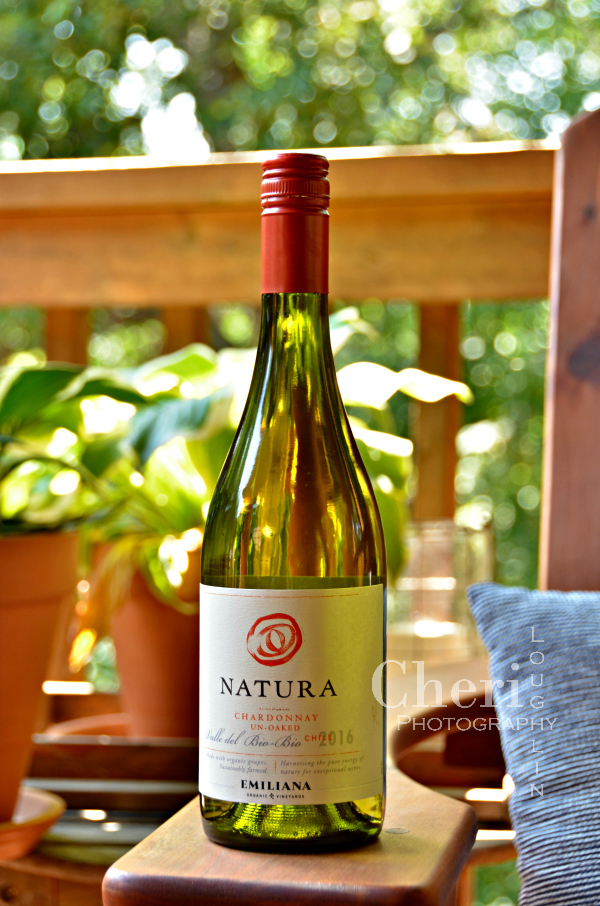 Natura Chardonnay is unoaked wine made with 100% organically grown grapes from Chili.
This is what organic means as it pertains to alcohol. The Natura Wine website also includes a description of what organic means.
Oak barrels influence the flavor of wine (or spirit) as it ages. The longer wine ages in the barrel, the more flavors the barrel will impart. Some of those flavors could include smokiness, vanilla, spice, and wood notes. Oak aged wine might come across as heavier, more complex, or lusher in taste.
Unoaked wine (such as Natura Chardonnay) is often light in body with more fruit forward notes. The wine tastes lighter and fresher without the toasted wood influence.
Natura Chardonnay Wine 2016 provided by brand representatives. All photos and opinions are my own and that of the tasting team unless otherwise stated.
Natura Chardonnay Wine 2016 Review
$10 price point range | Valle del Bio-Bio, Chile | 13.6% alcohol by volume
@NaturaWines on Facebook, Instagram & Pinterest \ @NaturaWine on Twitter
www.naturawines.com  | www.banfiwines.com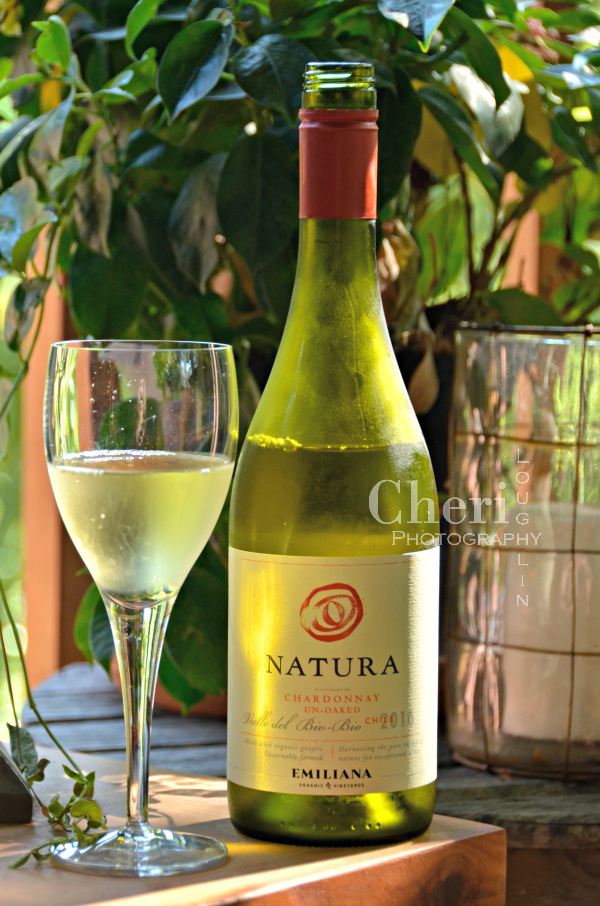 First Impressions: The bottle is simple and unassuming. The red logo on the front label reminded us of an old fashioned wax seal.
Natura Chardonnay sports a screw-top cap rather than cork. We have had many conversations during wine tastings about screw caps versus cork. Does either really matter? If you are on the fence about screw caps versus corks, Wine Folly breaks down the pros and cons of each in this article. Learn why one vineyard uses screw caps for some wines and cork for others in this article from NPR.
Color: Pale Yellow
Aroma: Tasters detected grapefruit right off the bat. I picked up on a bit of yeast or brie cheese like aroma, but I always do in Chardonnay. This wine is definitely fruit forward with a bit of acidity.
Taste: Fruit forward is spot on with this wine. Pineapple is evident along with the grapefruit we noted in the aroma. There is also light herb and floral notes. This wine is a bit creamy in texture with a crisp finish. All and all it is well balanced in flavor.
Overall Impressions: This wine was a hit with everyone. It is affordably priced making this good for everyday enjoyment or for special occasions.
Pair with seafood, light salads, buttery popcorn, and gently spiced foods and cream sauces.
Natura Chardonnay Kir Cocktail
Whether we review wine or spirits, cocktails just come naturally to me. The classic Kir cocktail calls for dry white wine. Natura Chardonnay is not the driest white wine out there, but it worked pretty well for us. Click here for another version that incorporates gin into the drink.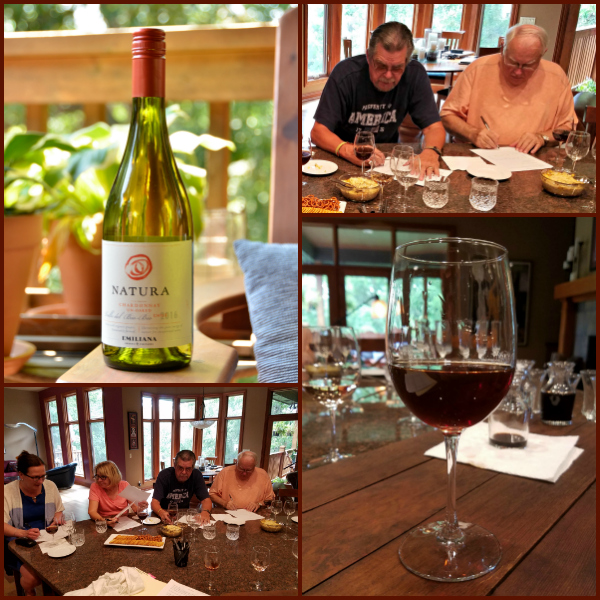 Measurements for the Kir cocktail vary depending on the person making the drink. Keep in mind while making this that crème de cassis is exceedingly sweet. A little goes a long way. The drink should turn out with more of a blush color than the full on purplish red that is pictured above. I was a bit heavy handed with the liqueur, but the tasters loved it just the same.
Kir Cocktail
4 ounces White Wine
1/4 to 1/3 ounce Briottet Crème de Cassis
Pour crème de cassis in the well of a wine glass. Top with chilled white wine.
Subscribe to the Newsletter
All content ©2017 Cheri Loughlin, The Intoxicologist. All Rights Reserved. Chat with Cheri @TheIntoxicologist on Instagram and facebook.com/Intoxicologist
Cheri Loughlin is the Omaha writer and photographer behind www.intoxicologist.net. Email Cheri with comments and questions at str8upcocktails at gmail.com.
Natura Chardonnay Wine 2016 Review