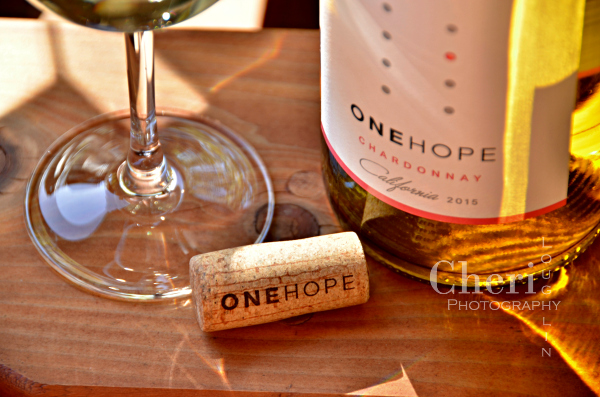 The first thing the team and I discuss when reviewing a wine or spirit is the bottle and label. Is the bottle unique? Would the label capture our attention? What do we like or dislike about the label? Reviewing the two bottles of ONEHOPE wine was no different. The one question everyone had was about the dots on the label.
Take a look at my review of ONEHOPE Merlot and you will see the label was entirely different years ago.
Both bottles have red and grey dots. The rosé label shows nine red dots and one grey dot. The chardonnay label shows seven grey dots and one red dot. The dots are related to the statistical information on the back of the bottle. For example the chardonnay statistic is "one in eight women in the US will be diagnosed with breast cancer in their lifetime." So the dots visually show that one in eight statistic. Also listed on the label: "This bottle helps fund clinical trials to find the cure for breast cancer."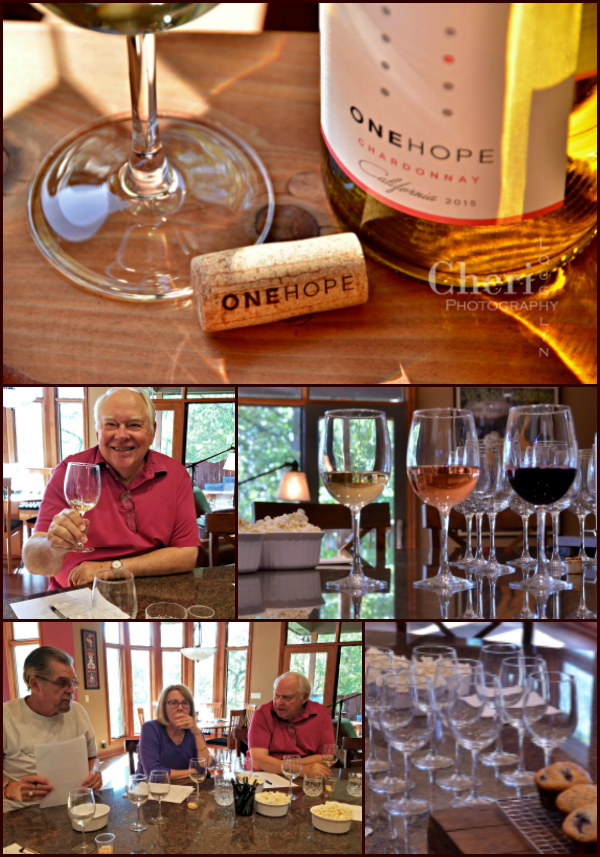 You see, ONEHOPE wine is invested in making difference in the world. Take a look at their Impact page to get an idea of some of their efforts to do just that.
ONEHOPE wines provided by brand representatives. All photos and opinions are my own and that of the tasting team unless otherwise stated.
ONEHOPE Wines
$19.99 price point
@OneHopeWine on Facebook | @OneHope on Instagram
#serveandcelebrate | www.OneHopeWine.com
ONEHOPE California Chardonnay 2014
13.5% alcohol by volume | cork closure
First Impressions: As already mentioned the label contains quite a bit of information. In addition to the statistic information, the label includes tasting notes and a little background about the wine. Included in those tasting notes is something none of us expected; stainless steel. I never thought of stainless steel as a tasting note, but evidently it is.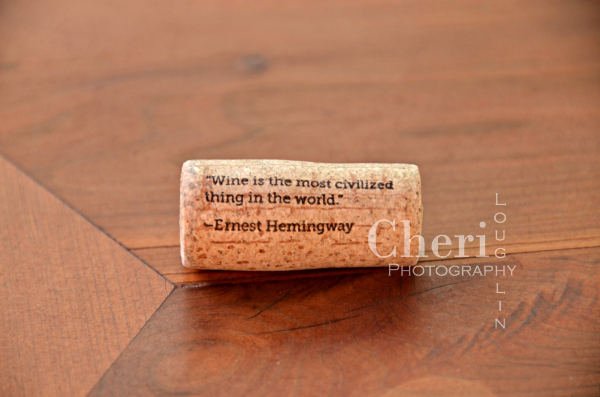 The cork is labeled with ONEHOPE on one side and an Ernest Hemingway quote on the other.
Color: Light yellowish
Aroma: Try as we might, we just couldn't smell the stainless steel. We did get lemon and green apple though.
Taste: The texture is creamy soft with a bit of silkiness. There are lemon peel, pineapple, and overall tropical flavors with just a hint of sweetness. It is very fruit forward and just shy of dry. It is light with medium body.
Overall Impressions: We all loved this wine! It is soft and mellow without all the sugary fluff. The price point is a little higher than some wines we usually purchase, but the fact this company gives back to the global community is a real selling feature. I would definitely seek out ONEHOPE chardonnay again for personal use and gift giving.
Paring: Light lunch salad, light fish, chicken or pasta salad dish. As you can see in the photo collage above, we paired our tasting with popcorn and homemade blueberry muffins.
ONEHOPE California Rosé Wine 2016
12.7% alcohol by volume | screw cap closure
"Every bottle of ONEHOPE Rosé educates 50 women on their risks and symptoms of ovarian cancer." – label information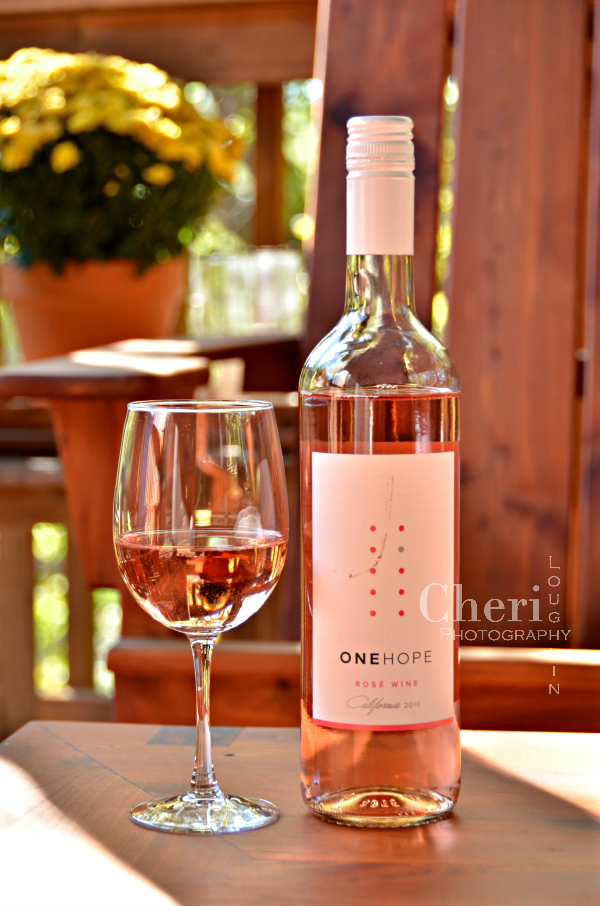 First Impressions: We didn't mind the screw cap closure, but wondered why one varietal was sealed with a cork and the other with screw top. If anyone knows that answer, leave a comment below.
Color: Pretty pinkish coral to raspberry color. One taster described it as rosy pink.
Aroma: Strawberry and raspberry notes come to the forefront.
Taste: There is a little sharpness in the taste. It is sweet with red berries and a bit tangy. Definitely fruit forward. We all thought the slightly bitter aftertaste was odd.
Overall Impressions: The wine is light bodied and fruit forward. Official tasting notes for this varietal state "a full juicy palate lingers into the finish with hints of rose petals and tea leaves." The tea leaves must be what we detected as bitterness in the aftertaste. We all liked the chardonnay much better than the rosé varietal. Go ahead and give it a try though. It just might be your lingering cup of tea so to speak.
Subscribe to the Newsletter
All content ©2017 Cheri Loughlin, The Intoxicologist. All Rights Reserved. Chat with Cheri @TheIntoxicologist on Instagram and facebook.com/Intoxicologist
Cheri Loughlin is the Omaha writer and photographer behind www.intoxicologist.net. Email Cheri with comments and questions at str8upcocktails at gmail.com.
ONEHOPE Wines Review: Chardonnay and Rosé