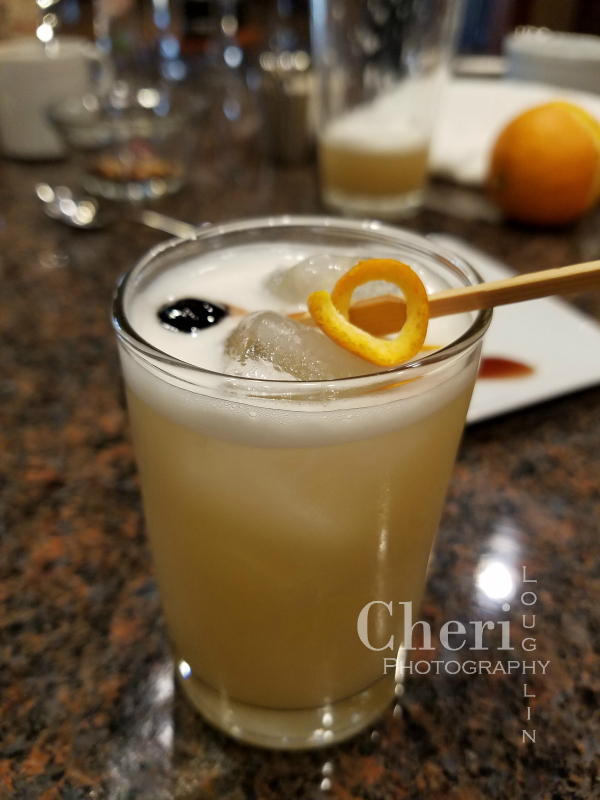 A basic Whiskey sour is easy to make with three simple ingredients; whiskey and sour and sugar components. Adding a few additional ingredients elevates the flavor experience. J. Rieger & Co. representatives sent out their holiday bottling recently for our team to review. One of their recipes, Genessee St. Sour, looked like it might be good to try. I am so glad we did, because this recipe is delicious. So delicious in fact, this recipe was requested as one of the drinks for our team holiday get together.
Rieger & Co. Kansas City Whiskey provided by brand representatives. All photos and opinions are my own and that of the tasting team unless otherwise stated.
I keep a lot of out of the ordinary ingredients on hand for cocktail creation, but did not have the orange cream citrate. We used Regan's Orange Bitters in place of the Bittermans Orange Cream Citrate.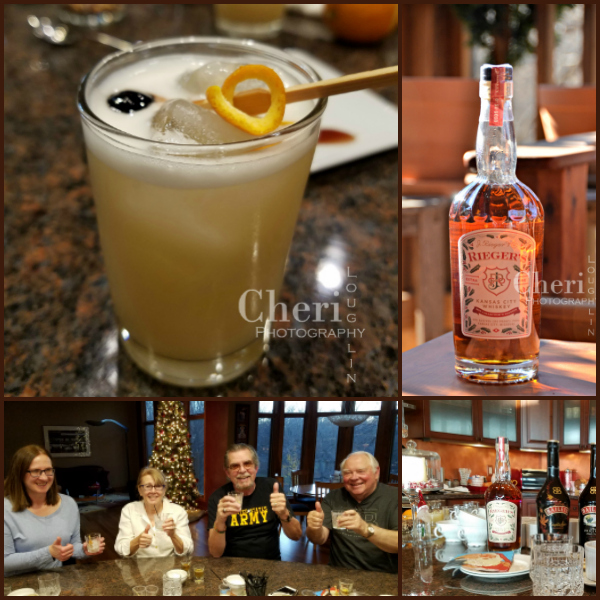 This Whiskey Sour recipe is light and refreshing with just the right touch of sweetness. The orange zest is the perfect finishing touch. The orange aroma and frothiness of the egg mingle together in a Creamsicle-ish kind of way.
Genessee St. Sour – recipe by Ryan Maybee, The Rieger, KC, MO
1-1/2 ounce J. Rieger & Co. Kansas City Whiskey
3/4 ounce Fresh Lemon Juice
3/4 ounce Simple Syrup
1 barspoon Amaretto
4 drops Bittermens Orange Cream Citrate
Egg White
Orange Peel and Cherry
Place all ingredients except orange peel and cherry into a cocktail shaker without ice. Shake vigorously for several seconds to emulsify the egg white. Add ice to the shaker and shake again for 15 seconds to chill the drink. Strain into a large rocks glass filled with ice. Garnish with a fresh orange peel and cherry.
Rieger & Co. Kansas City Whiskey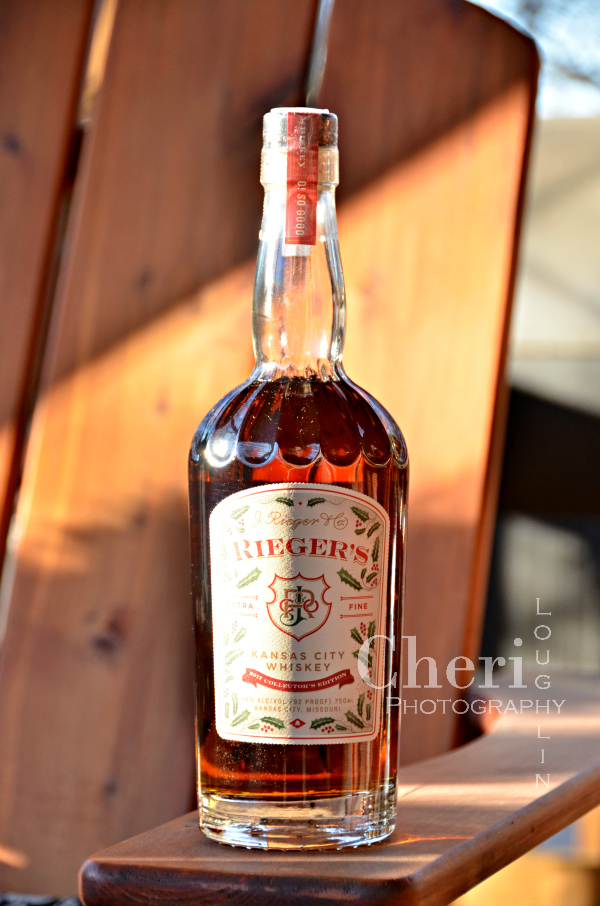 A 1911 pre-Prohibition era advertisement inspired the limited edition holiday bottle label. This whiskey is the same recipe as their regular bottling. It is a blend of bourbon, light corn and rye whiskey with the added touch of 15-year-old Oloroso Sherry. It retails for approximately $35 per 750ml bottle in select markets. It is 92 proof / 46% alcohol by volume.
@JRiegerCo on Facebook, Twitter, and Instagram | JRiegerCo.com
The color is soft amber with caramel to gold highlights. There are hints of brown sugar and barrel notes in the nose. There is a jarring burn when tasted neat. Even our seasoned whiskey drinkers had a difficult time with the burn. Ice helped tame the burn and brought out caramel notes and an underlying sweetness we did not taste before. What stood out to us the most though was an aftertaste that was difficult to pinpoint. It was slightly metallic with a lot of soggy wood flavor.
To be honest, even our seasoned whiskey drinkers took a pass on finishing their samples. But, every one of our tasters loved this whiskey when mixed in a cocktail like the recipe above.
Subscribe to the Newsletter
All content ©2017 Cheri Loughlin, The Intoxicologist. All Rights Reserved. Chat with Cheri @TheIntoxicologist on Instagram and facebook.com/Intoxicologist
Cheri Loughlin is the Omaha writer and photographer behind www.intoxicologist.net. Email Cheri with comments and questions at str8upcocktails at gmail.com.
J. Rieger Whiskey Genessee St. Sour