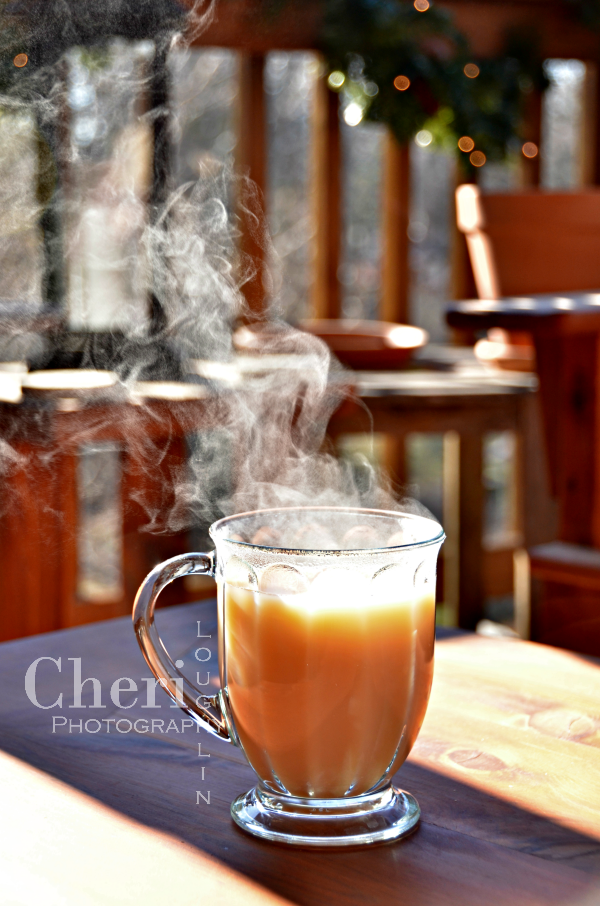 Trips to the coffee shop are few and far between for me. But when I do stop in for a treat I usually order a Café au lait, Chai Latte, or the occasional Pumpkin Spice Latte. When representatives sent me a bottle of Baileys Pumpkin Spice Liqueur to review I knew exactly what I wanted to make with it; a creamy pumpkin spice flavored tea similar to a chai latte.
Baileys Pumpkin Spice liqueur provided by brand representatives. All photos and opinions are my own and that of the tasting team unless otherwise stated.
Tazo Tea makes a sweet cinnamon spice tea that I really love. The tea is flavored with cinnamon, licorice root, sarsaparilla, chicory root, rooibos, star anise, and almond extract. The tea flavor is warming with the slightest hint of sweetness. I thought it would pair well with pumpkin spice and boy was I right!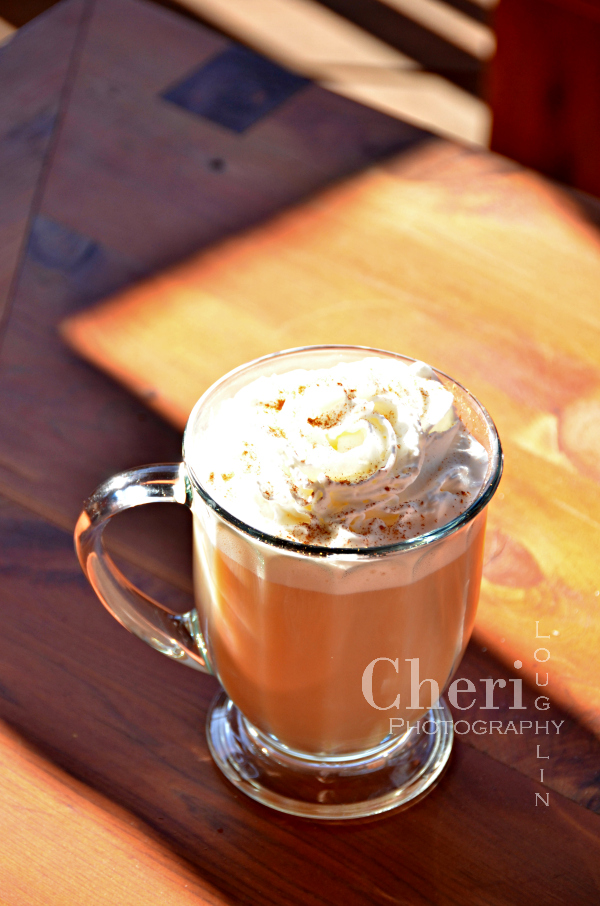 The recipe below makes approximately 7 cups of sweet cinnamon milk or 9 servings. This mix can be refrigerated in a sealed container for up to a week. Reheat enough for a relaxing cup of yummy goodness all week long.
Sweet Cinnamon Pumpkin Tea – recipe by Cheri Loughlin
Approximately 9 servings
4 Tazo Sweet Cinnamon Tea Bags
4 cups Water
3 Cups Whole Milk
1/4 cup Turbinado Raw Sugar
13-1/2 ounces Baileys Pumpkin Spice Liqueur
Whipped Cream
Cinnamon
Boil water in a large saucepan. Remove from heat and add tea bags to water. Steep the tea for 10 minutes. Squeeze out excess liquid from bags and discard. Add milk and sugar to the steeped tea. Place back on the stovetop over medium heat. Stir periodically until mixture is heated thoroughly.
Pour 1-1/2 ounces Baileys Pumpkin Spice Liqueur into a heatproof mug. Add six ounces of hot milk and tea mixture. Top with whipped cream. Sprinkle cinnamon over the top.
Baileys Pumpkin Spice Liqueur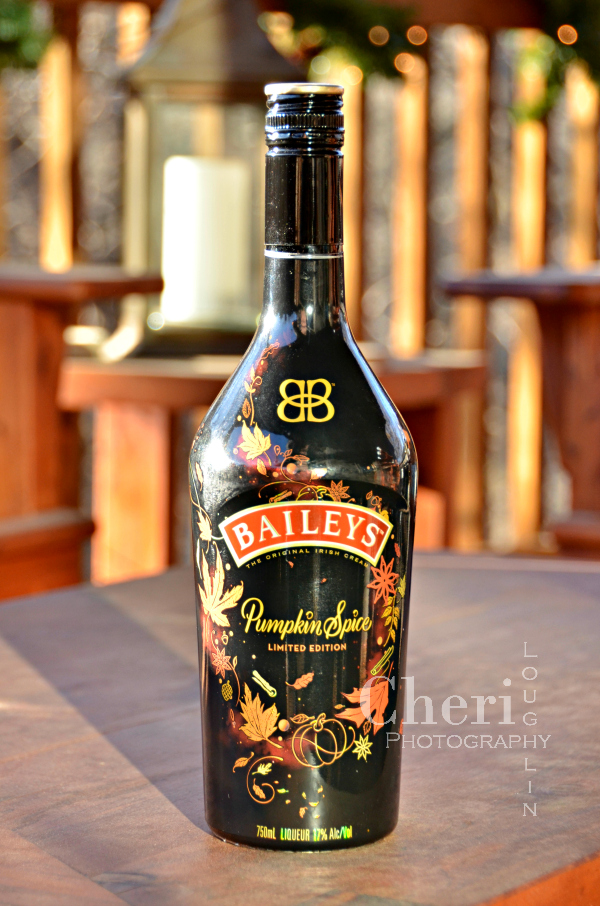 Baileys Pumpkin Spice Liqueur is a seasonal flavor available during fall months. If you like pumpkin flavor year round then stock up on it while you can. It retails for $24.99 for a 750ml bottle and is available nationwide.
@BaileysUS on Facebook and Instagram | @BaileysOriginal on Twitter
Baileys.com
The bottle itself is very festive for the fall season. This flavor is consistent with the color of Baileys Original Irish Cream. The aroma is full of buttery pumpkin and baking spices such as cinnamon and nutmeg. It is meant to be sipped on the rocks, in a cocktail or with warm beverages such as coffee or the spiced tea recipe above. Try it in a whiskey laced apple cider topped with whipped cream drizzled with caramel.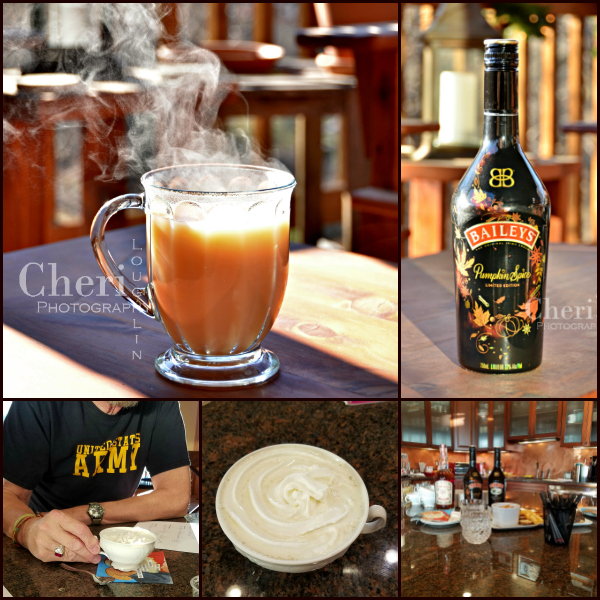 Our tasting team enjoyed this quite a bit, but said they would opt for Baileys Original if given the option. If you are an "everything pumpkin" kind of person, then you will most likely love this flavor. It is lightly sweetened, creamy, with just the right touch of baking spice.
Subscribe to the Newsletter
All content ©2017 Cheri Loughlin, The Intoxicologist. All Rights Reserved. Chat with Cheri @TheIntoxicologist on Instagram and facebook.com/Intoxicologist
Baileys Sweet Cinnamon Pumpkin Tea