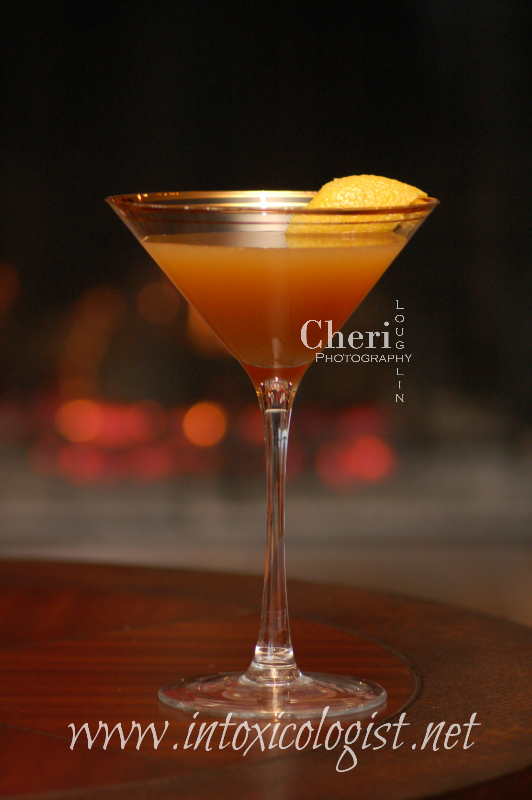 *Disclosure: Affiliate links included.
The Income Tax Cocktail is by all accounts a Bronx cocktail with one additional ingredient: bitters. This is a relatively simple recipe dating back to the 1920s. There isn't much known history about the drink itself, but many have speculated. Some say the bitters are a nod to the bitterness of paying taxes. Others that it looks innocuous, light and fruity, but the bitter dry aftertaste is a nod to the bitter aftertaste left in ones mouth after paying taxes.
Don't get me wrong. It's a lovely, citrus forward cocktail. It's not too sweet and indeed well rounded. Bitters just add a little more depth to the drink.
Albert Einstein is quoted as saying, "The hardest thing to understand in the world is the income tax." Another great man, Benjamin Franklin, once said, "In this world nothing is certain but death and taxes." Well, thank goodness the Income Tax Cocktail is a no brainer. And I'm certain there are cocktails in my tax day future!
Income Tax Cocktail Recipe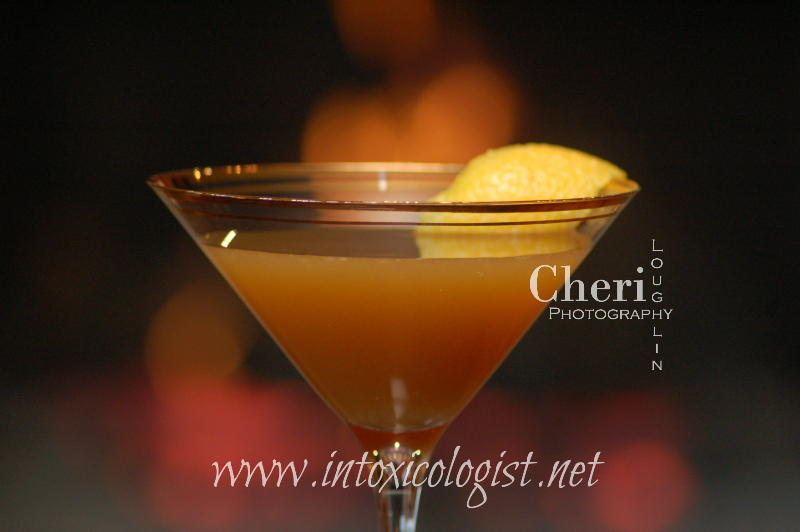 Like many recipes, ingredients stay the same, but measurements differ from person to person. The Bartender's Guide by Tracer Vic and Old Mr. Boston both use one ounce of gin to 1/4 ounce each of dry and sweet vermouth. Those recipes also call for the juice of half an orange. Is that a big, medium, or small sized orange? I don't know. Others call for 3/4 ounce each of the vermouths and 1-1/2 ounce gin. The recipe below finds a happy medium where measurements are concerned.
Income Tax Cocktail
1-1/2 ounce Gin
1/2 ounce Dry Vermouth
1/2 ounce Sweet Vermouth
1 ounce Fresh Squeezed Orange Juice
2 dashes Angostura Bitters
Orange Wheel or Orange Twist
Combine liquids in a cocktail shaker with ice. Shake until well chilled. Strain into a chilled cocktail glass. Garnish with an orange wheel or orange twist.
Subscribe to the monthly Newsletter
All content ©2016 Cheri Loughlin, The Intoxicologist. All Rights Reserved. Chat with Cheri @Intoxicologist on Twitter and facebook.com/Intoxicologist
Cheri Loughlin is the Omaha writer and photographer behind www.intoxicologist.net and author of Cocktails with a Tryst: An Affair with Mixology and Seduction. You can email Cheri with comments and questions at str8upcocktails@gmail.com.
Disclosure: Some of the links in the post above are "affiliate links." This means if you click on the link and purchase the item, I will receive an affiliate commission. Regardless, all thoughts and opinions shared in this post are my honest personal opinions. I am disclosing this in accordance with the Federal Trade Commission's 16 CFR, Part 255: "Guides Concerning the Use of Endorsements and Testimonials in Advertising."