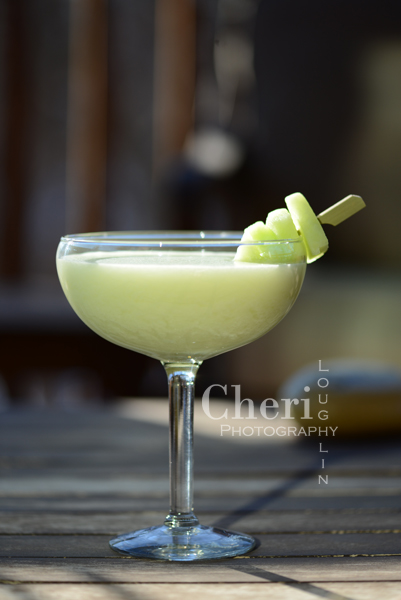 The Honeydew Me Daiquiri gets its light green hue from fresh honeydew melon. That is exactly where it gets its fun name, too! The flavor is fresh and fantastically light. The Honeydew Me Daiquiri is ideal for spring and summer. Or put this drink on your "Honey do" list for Valentine's Day. The light green color makes this a nice alternative cocktail choice for St. Patrick's Day, Mardi Gras and Easter. Another great day to keep this seasonally fresh cocktail in mind…
July 19 is National Daiquiri Day. Grab your Honey and get mixing!
Tools you'll need for this recipe
Small sharp knife
Measuring jigger
Juicer
Blender
Cutting board
Cocktail glass
I use the Ninja blender system that comes with individual to-go cups for single serve drinks. The mess is minimal and they're quick and easy for mixing smaller amounts. I've used the Ninja brand for years. It's reliable and gets the heavy duty jobs done right. I usually use a small hand press juicer for small jobs, but if you're thinking about juicing fresh fruit for large batches and parties, think about investing in a larger professional style juicer.
Honeydew Me Daiquiri Recipe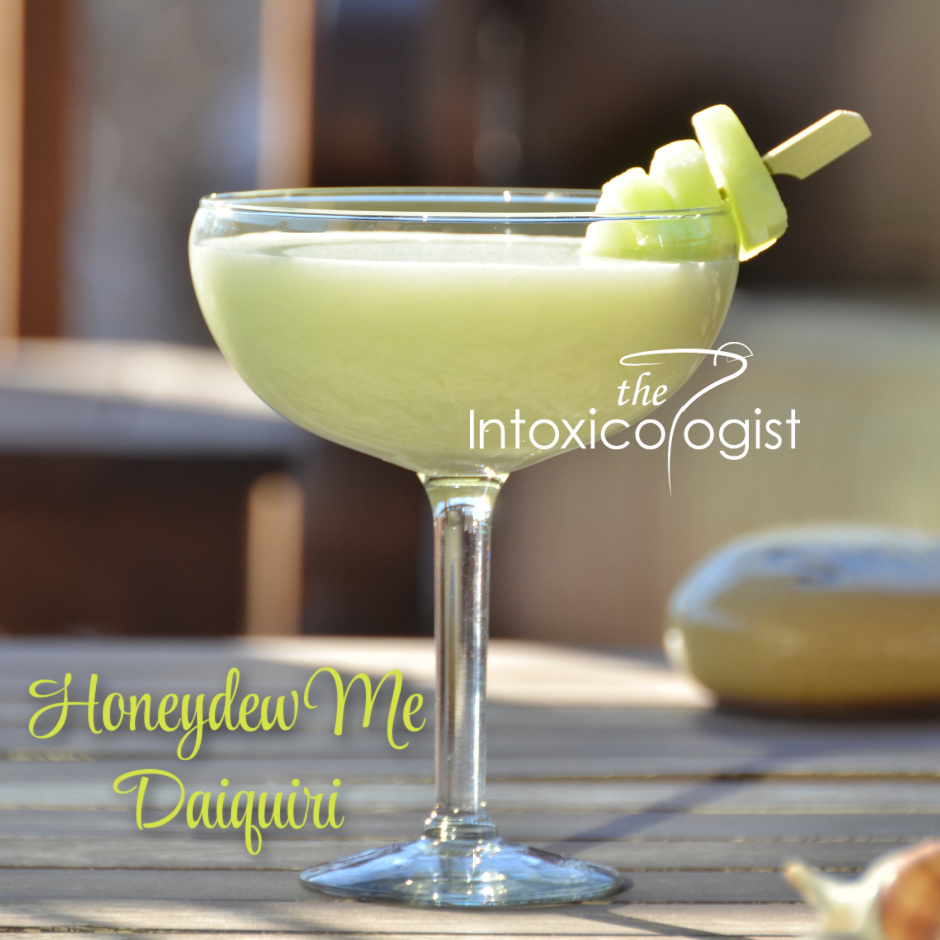 Honeydew Me Daiquiri – recipe by Cheri Loughlin
2 ounces Shellback Silver Rum
1 cup fresh Honeydew Melon – cut small chunks
1 ounce fresh Lime Juice
1-3/4 ounce Cream of Coconut
1 cup Crushed Ice
Honeydew Slices Garnish
Place all ingredients except garnish in a blender. Blend at high speed until the mixture is completely smooth. This should take 30 to 60 seconds depending on the blender. Pour into a large goblet or decorative glass. Garnish with skewered honeydew slices.
This drink recipe was commissioned by representatives of Shellback Rum as part of the Corporate Mixology program offered by Cheri Loughlin, The Intoxicologist. Find more recipes created by Cheri Loughlin for Shellback Rum on this site.
All content ©2022 Cheri Loughlin, The Intoxicologist. All Rights Reserved. Chat with Cheri facebook.com/Intoxicologist