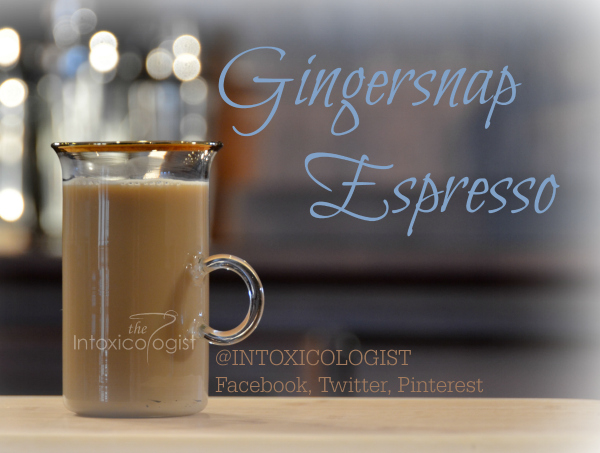 I like a delicious warming cup of semi-sweetened, flavored coffee once in a while. But more often than not I'm brewing it in my own kitchen rather than sitting in a coffee house with a good book or laptop. That way I know what goes into the cup and I can sweeten it exactly as I please. And this late in the season, pumpkin flavor is beginning to wear a little thin. It's time to move on to a few more delicious holiday flavors.
Gingersnap cookies anyone?
This Gingersnap Espresso recipe received a little inspiration from a ginger flavored syrup I had tucked away in my refrigerator. I originally created the syrup as substitute for honey ginger syrup. Sam Ross' Penicillin cocktail uses the syrup and is out of this world fantastic!
A few espresso shots here, rum dabbles there and magic resulted in this warming, not too sweet, ginger spice espresso. It is especially inviting for those who love gingersnap cookies. A dollop of vanilla whipped cream on top with sprinkle of allspice would send this enchanted brew into dreamland.
Gingersnap Espresso Recipe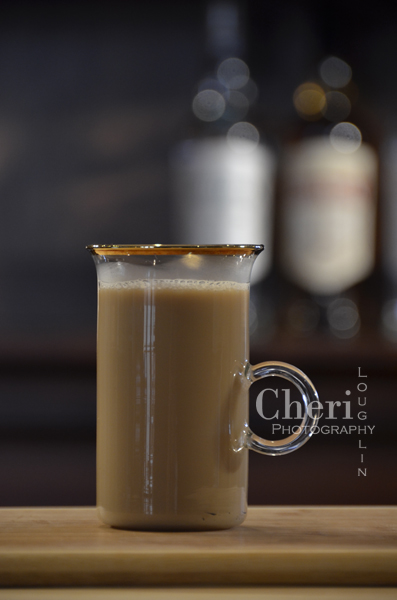 Gingersnap Espresso – recipe by Cheri Loughlin
1-1/2 ounce Spiced Rum
1 ounce Ginger Vanilla Syrup – easy recipe here
2 ounces Espresso
2 ounces Boiling Water
French Vanilla Whipped Cream – optional (easy flavored whipped cream recipe)
Place rum and syrup in a heat resistant coffee mug. Top with fresh espresso and boiling water. Whipped cream garnish is optional.
Subscribe to the monthly Newsletter
All content ©2014 Cheri Loughlin, The Intoxicologist. All Rights Reserved. Chat with Cheri @Intoxicologist on Twitter and facebook.com/Intoxicologist