Let's get straight to this. I am reviewing Till American Wheat Vodka today because a representative contacted me about reviewing it. I say no to a lot of things pitched my way, but I happen to like vodka, so I said yes. I would love to review it. There is no magical story or funny anecdote to share about how Till Vodka ended up on my tasting shelf.
I happen to be one of those people who scan all the blah, blah, blah words and on blogs and scroll straight to the bottom to get the information I originally searched for. That information is usually a recipe I want to make for dinner. So, if you want to scroll to the bottom for the cocktail recipe I created with Till Vodka, go right ahead.
But first…
Till Vodka tastes great, is reasonably priced quality vodka and is crafted from wheat grown by hard working farmers in the Heartland. That right there could sum up the entire review if that is all the information you are interested in reading. But I did add a few more details in the full review below.
Till American Wheat Vodka provided by brand representatives. All photos and opinions are my own unless otherwise stated.
Till American Wheat Vodka Review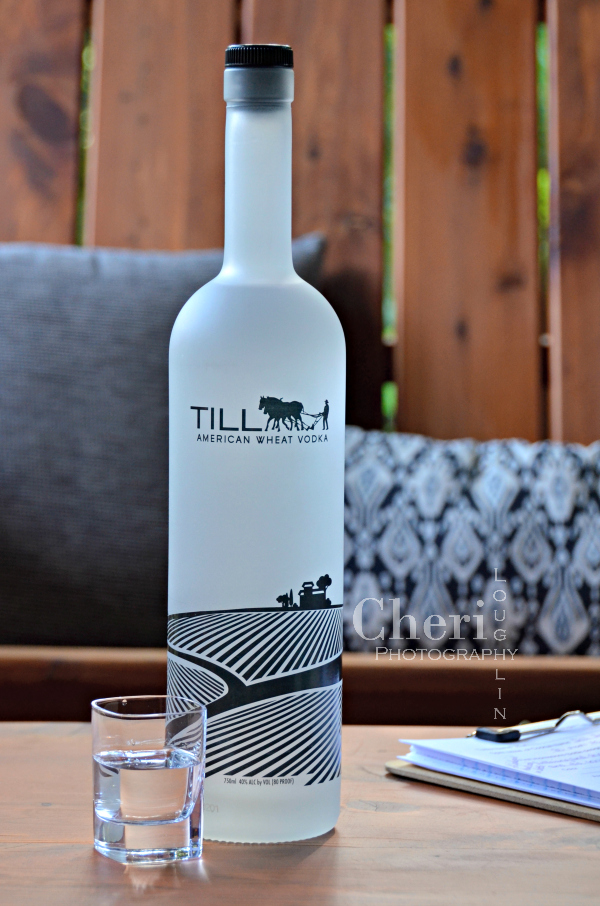 80 proof – 40% alcohol by volume | $24.99 price point
Made with premium Kansas wheat
Currently available in Kansas, Missouri, Indiana, Iowa, Kentucky, Nebraska, Wisconsin, and Minnesota
@TillVodka on Facebook, Twitter and Instagram | TillVodka.com
First Impressions: The frosted bottle is a change from the original clear bottle. The frosted design better showcases the bottle artwork. And just look at that bottle. It depicts old fashioned hard work. The rolling fields, horse drawn plow, and farmhouse represent the Heartland. The artwork is contemporary, yet captures the effort that goes into working the land.
Color: Clear
Aroma: There is little to no alcohol scent on the nose. Instead I get a hint of vanilla and this mellow, creamy texture in the aroma.
Tasted Neat: There is a tiny bit of burn on the tongue along with barely there vanilla, creaminess in the texture and great mouthfeel. I want to say it is a happy medium between super lush and too thin. It's kind of like Goldilocks sampling baby bear's porridge. It's just right!
Tasted with Ice: Ice brings out a little more of the natural sweetness of this vodka. There is absolutely no burn. It is crisp with mild lingering finish. Till Vodka rolls over the tongue with nice silky smooth texture.
Overall Impressions: Till Vodka is comparable to others within the same price range. It may even be elevated over some in the same price range as well. It is good, clean, smooth vodka. It is crisp but not sharp. I would definitely purchase this for a change of pace. The bottle design is simple and understated, yet eye catching like a piece of art.
One look at the Till Vodka website and you'll see they take pride that their vodka is great on the rocks. But then again, we all need a proper cocktail once in a while. Right?!
Till Vodka "Till We Meet Again" Cocktail Recipe
Since it is currently summertime, I made an on-the-rocks style drink for longer refreshment. The grapefruit and ginger mix to a quite not lemonade kind of feel, but with a little bit of warming note. There is light ginger spice in this fruited yet not too sweet drink. If you prefer your drink in a cocktail glass, just add all the ingredients to a shaker. Shake to chill and then strain the liquid into a chilled cocktail glass. Swap the lemon wedge for a fresh lemon or grapefruit twist instead.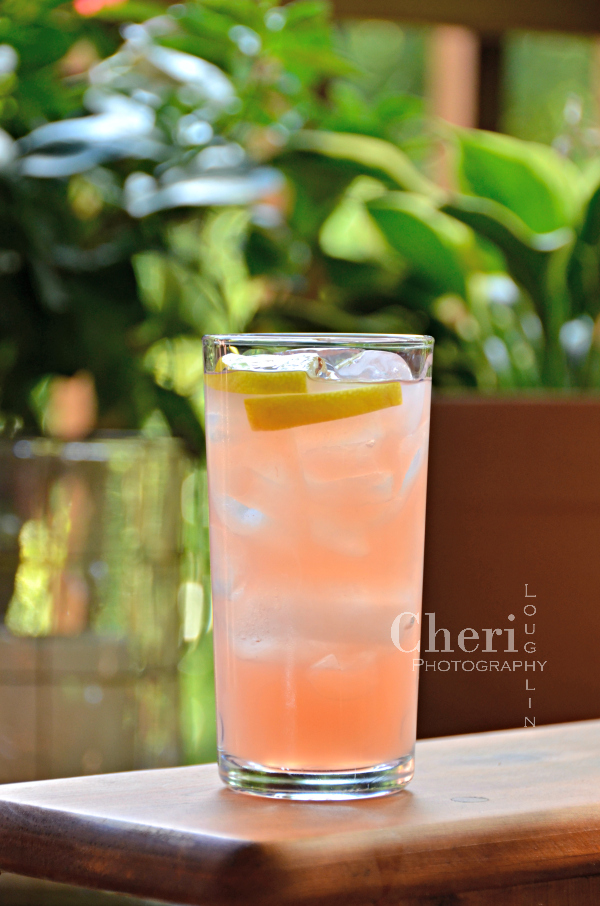 Till We Meet Again – recipe by Cheri Loughlin
2 ounces Till American Wheat Vodka
1/2 ounce Domaine de Canton Ginger Liqueur
2 ounces Ocean Spray Ruby Red Grapefruit (no sugar added)
1/4 ounce Lemon Juice
Lemon Wedge
Place ice in a tall glass. Add liquid ingredients in the order given. Stir briefly. Garnish with fresh lemon wedge.
Now I really want to know. Do you scan over all the blah, blah, blah and go straight to the recipe too?
Subscribe to the Newsletter
All content ©2017 Cheri Loughlin, The Intoxicologist. All Rights Reserved. Chat with Cheri @TheIntoxicologist on Instagram and facebook.com/Intoxicologist
Cheri Loughlin is the Omaha writer and photographer behind www.intoxicologist.net. Email Cheri with comments and questions at str8upcocktails at gmail.com.
Till American Wheat Vodka Review