Due to site changes, some links have changed. The links below will take you to all current Three Olives cocktail posts with recipes including the Three-O Tomato Vodka review with recipes.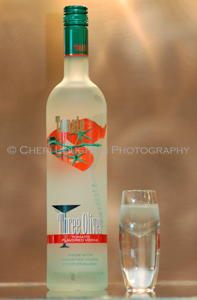 Review: Three Olives Tomato Vodka
Rangtang Vodka Leaves Powdery Tang Impression
Three-O Bubble Vodka Bubbles Over with Cocktails
Three Olives Vodka Chooses 'O' Face Finalists and Bounces Back with New Bubbles Vodka
Three Olives Root Beer Vodka: Definitely a Bomb
Three Olives Grape Vodka: Stirring Up Memories
Three Olives Triple Shot Espresso: Enriching Your Cocktail Experience
Follow the Three Olives Vodka tag for the most current posts about your favorite Three-O Vodka flavors.
Twitter, Facebook, StumbleUpon – str8upcocktails @ gmail.com – ©2012 Cheri Loughlin-The Intoxicologist, All Rights Reserved. All opinions, reviews and spirits' coverage are the personal opinion and decision of Cheri Loughlin.
Mary, Mary: Three Olives Tomato Vodka Recipes Are Quite Contrary