21 Must Try Drinks
The original thought behind "21 Must Try Drinks" was to introduce newbie drinkers, or those just reaching legal drinking age (21 in the U.S.A.) to foundation drinks, classic cocktails or contemporary favorites rather than the traditional 21 Drink Salute that has become customary for the birthday rite of passage. Through Facebook, Twitter, email and reader commentary the list of suggested cocktails has grown beyond twenty-one.
21 Must Try Classic Cocktails – Includes: Americano, Bacardi Cocktail, Bellini, Black & White Russian, Bloody Mary, Buck's Fizz, Caipirinha, Champagne Cosmopolitan, Harvey Wallbanger, Horse's Neck with a Kick, Irish Coffee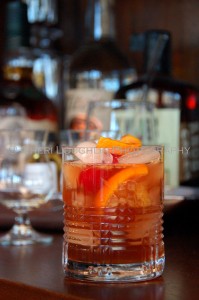 (Sweetened & Unsweetened), Kamikaze Cocktail, Mai Tai (Original & Variation), Manhattan (Dry, Perfect & Sweet), Margarita, Martini, Negroni, Old Fashioned, Orgasm Cocktail, Rob Roy, Salty Dog, Gin & Tonic, Long Island Iced Tea, Russian Quaylude Shot
Top 10 Classic Cocktails – Includes: Blue Moon, Gimlet, Dark & Stormy, Pimm's Cup, Sazerac, Hurricane, The Holland House, Moscow Mule, Zombie, Ramos Gin Fizz, The Last Word
Classic Cocktail Basics – Includes: Paradise Cocktail, French Connection, Bull Shot, Japanese Slipper
Grasshopper – dessert style
French 75 – celebration cocktail with cognac
Singapore Sling – as suggested by the Raffles Hotel in Singapore and with variations for easy to duplicate party punch
Aviation – the classic cocktail with more cocktail ideas to celebrate Aviation Day
            Aviation No. 1 – adapted version
Cuba Libre – you think you know it, but have you tried the espresso variation?
White Lady – she's lovely
Monkey Gland – the name always strikes me as funny, but definitely add this to your list of "must try cocktails"
Corpse Reviver #2 – Ideally named for Halloween, but a favorite for anytime of year
Negronis – The Negroni is one of my favorite cocktails.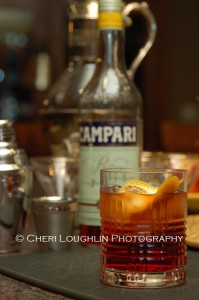 Naughty Negroni & Art' Negroni
Bobby Burns – if you're going to mix a cocktail with scotch, make it a good one
Bronx & Dubarry – gin classics
Satan's Whiskers – variation on the Bronx
Pisco Sour – potent but pleasurable
Whiskey Sour – with basic sour recipe adaptable for your favorite base spirit
Blood & Sand – excellent scotch classic for Halloween
Classic Gimlet – lime cordial rather than fresh limes please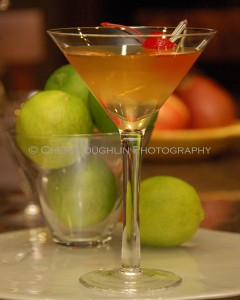 Manhattan – 28 variations on the bourbon Manhattan using a variety brand name bourbons
Arnaud's Special Cocktail – simple to make, exceedingly flavorful
Seelbach Cocktail – very special bourbon & champagne celebration cocktail
Alexander – there are many variations, but this is where it all begins
Sidecar – with or without sugared rim, you decide
Black Russian – with a few variations to consider
Do you have more suggestions to add to the list? Leave a comment!
Twitter, Facebook, StumbleUpon – str8upcocktails @ gmail.com – ©2012 Cheri Loughlin-The Intoxicologist, All Rights Reserved. All opinions, reviews and spirits' coverage are the personal opinion and decision of Cheri Loughlin.